What's a Brussel Griffon?
The Brussel Griffon originated from the Breeding of the Affenpinscher to the Belgian street dog. They also used the carlin and the Cavalier King Charles to create variation in the standard. There is 3 type of Griffons, the Belge, the Bruxellois and the Petit Brabançon.
You either fall head over heel for the breed or you totally dislike them.
Brussel Griffons are an excellent pet breed. The love for their human has no limit. The breed can be describe as alert, sociable and easily trained, they are almost human and even when they give you the "stink eye" it's to die for!
Sire Marcus Verdell Of Kharkov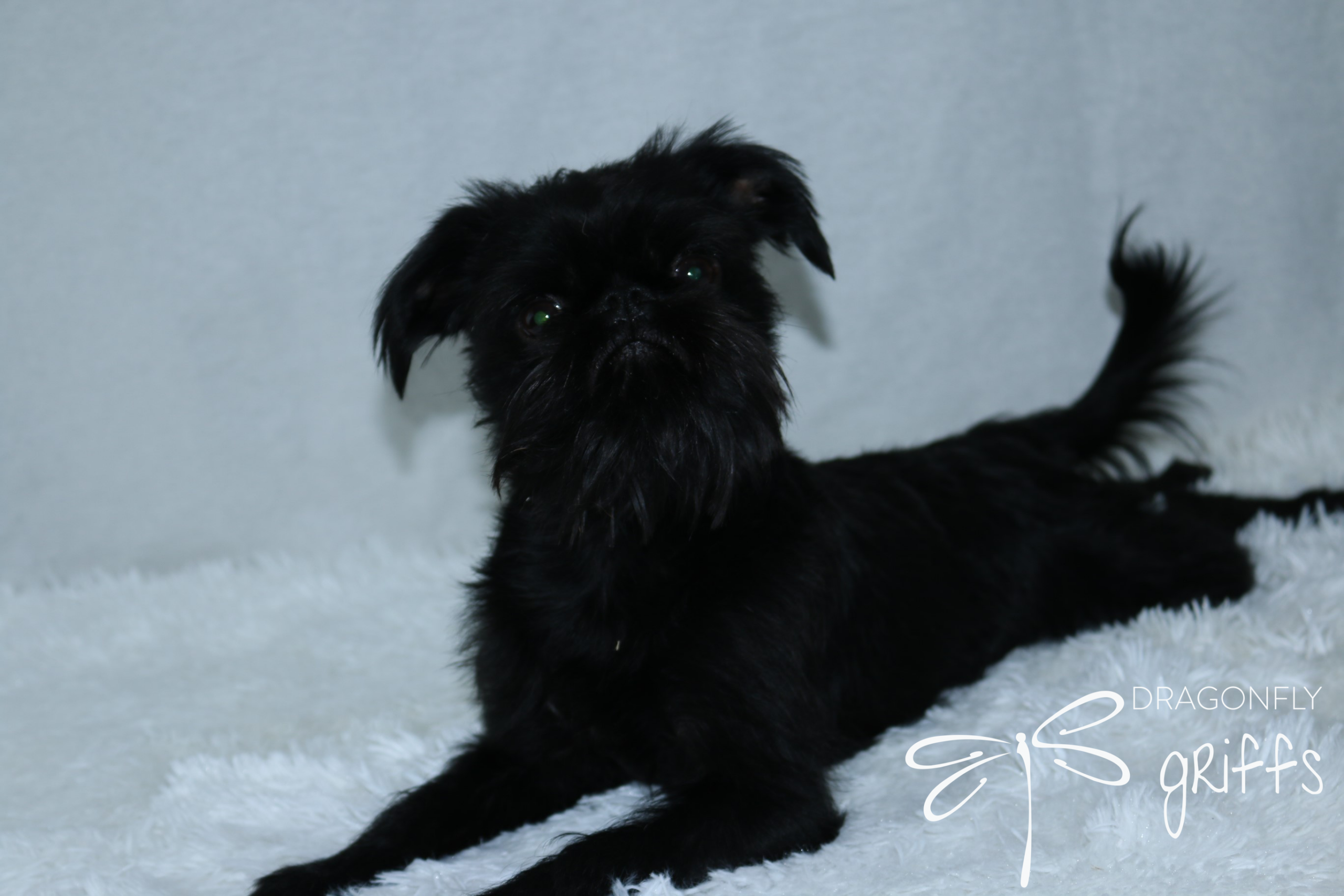 With this breed you get a big personality in a 5 to 15 pound package! Griffs comes in four colors- red, black-and-reddish-brown (called belge), Black and tan and black- and in smooth coats , like apug, or rough coats, like Schnauzer. Their black muzzle and whiskers earned them the nickname of "bearded dogs" in old folks songs. The Griff body is thickset and sturdy, and he moves with the purposeful trot of a fellow who knows what he wants.
They display a visible air of self-importance.
Although playful and energetic, their small size and sensitive nature make them a poor choice as roughhousing playmates for kids. They have a low threshold for loneliness and will stick close to their special human providing years of love and laughter. Griffs are super affectionnate and sensitive , this is why we also call them velcrodogs.
Griffs have huge hearts and looooves to cuddle! This is the best part of their day! One look into their big human-like eyes and you'll be smitten. A Griffon should not be shy or agressive, but they are very emotionally sensitive, and because of this , should be socialized carefully from a very young age. Griffs should also be alert, inquisitive and interested in their surroundings.
Griffons tends to bond with one human more than others. In fact, Griffs are very good with children provided they are not teased. They are not patient but loves to play. Griffons tends to get along well with other animals in the house, including cats ferrets and other dogs. However, they can get into trouble because they have no concept of their own relative size and may attempt to dominate dogs much larger than themselves.
Dam Marley Berbie of Kharkiv Now retired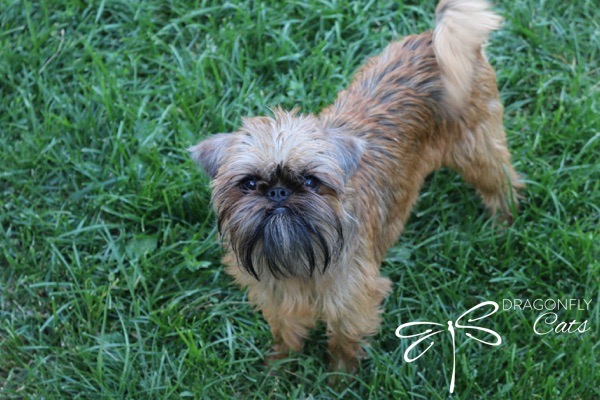 ALL OUR PUPPY GRIFFS ARE SOLD AS PETS ONLY.
We rarely have  puppies available , most of our puppies are spoken for way before they are born. We strongly recommend to place a deposit to be on the waiting list if you want to get a pick out of our litters.
Brussel Griffon General Health
Despite being a toy dog, the breed is very active. Griffons have relatively few inherited health problems, but should still be tested for congenital defects, the most serious of which are Syringomyelia (SM) and Chiari-like-malformation (CM). The typical life span of a Griff is somewhere in the range of 10 to 15 years.
Although Griffs have a shortened snout, heat strokes is not a major concern for them as it is with other flat-faced breeds. The breed's shortened muzzle may cause respiratory problems in extreme heat , but overall they tolerate both hot and cold weather as well.
As with any breed, owner must use common sense and not leave them outdoor without protection from the elements or subject them to rigorous exercises during extreme temperatures, so let them in your house for cool air and some water.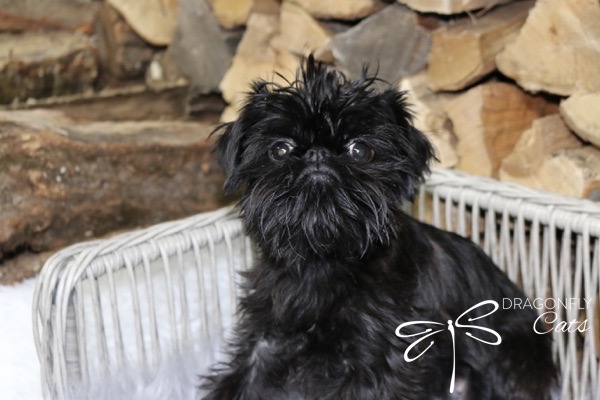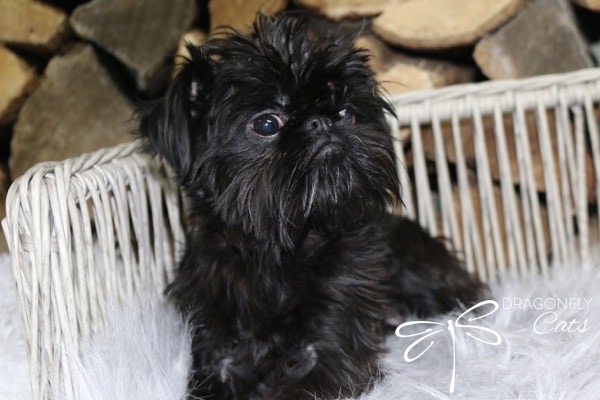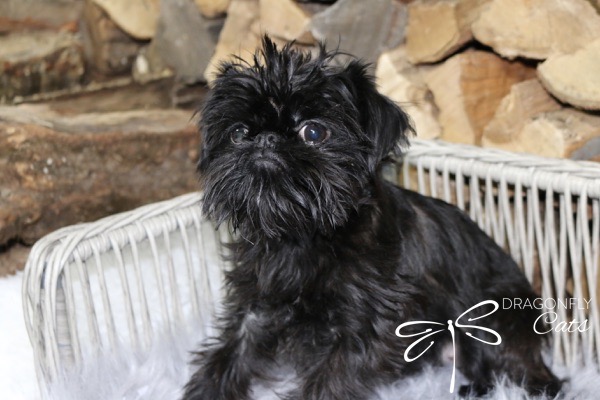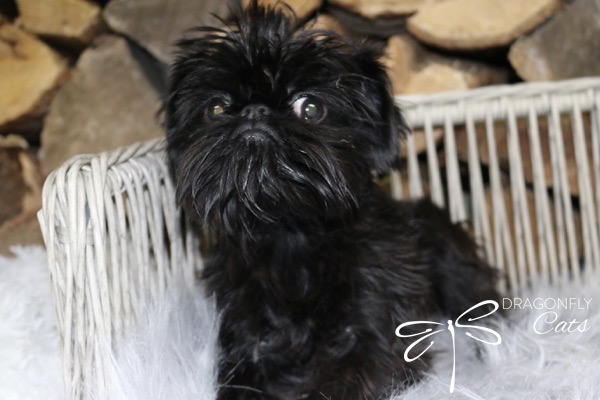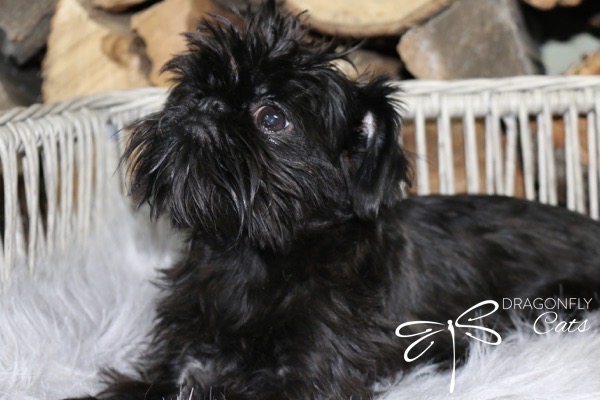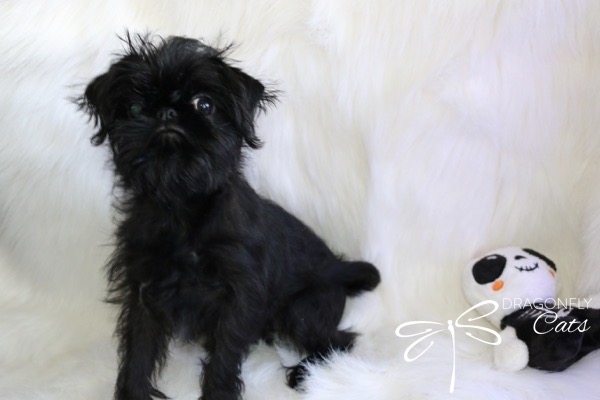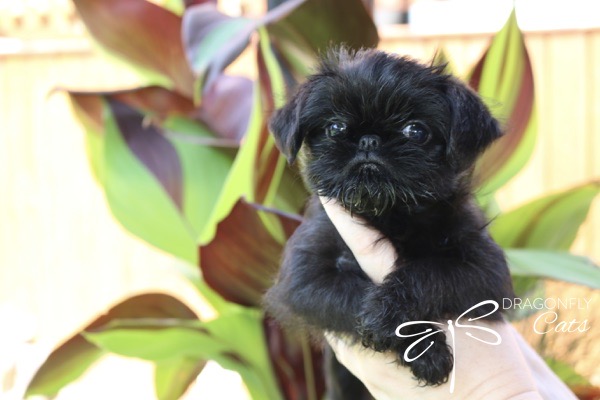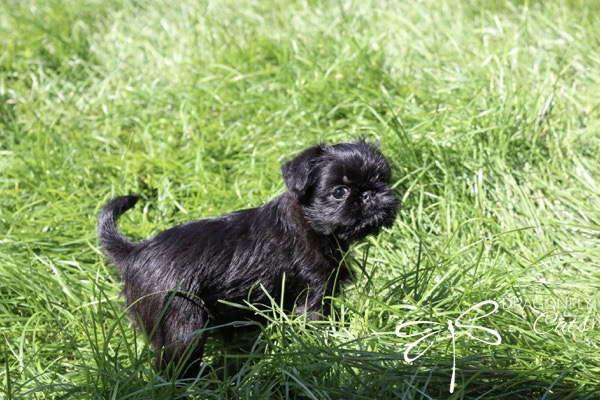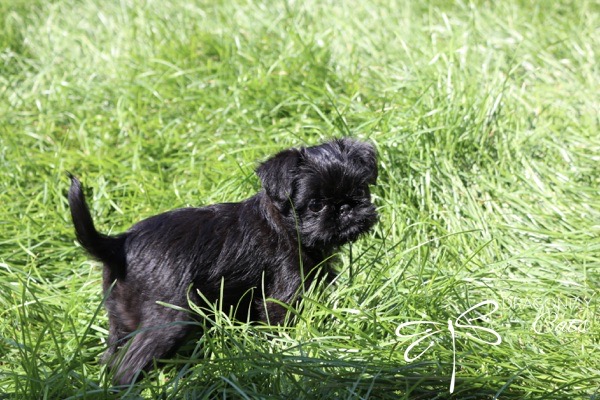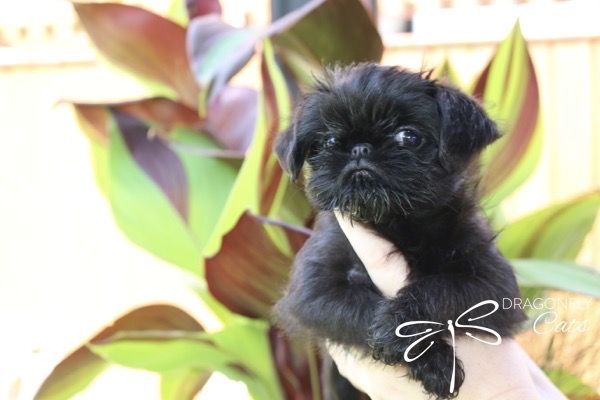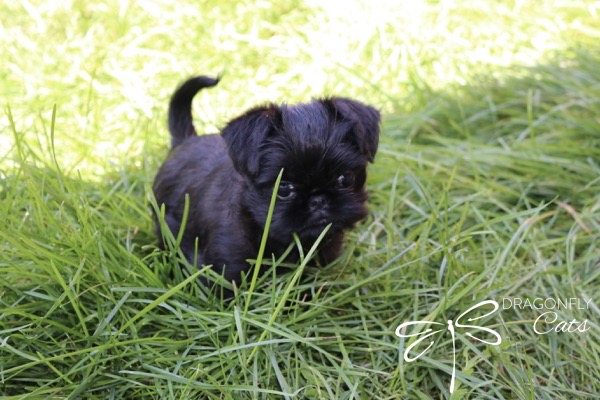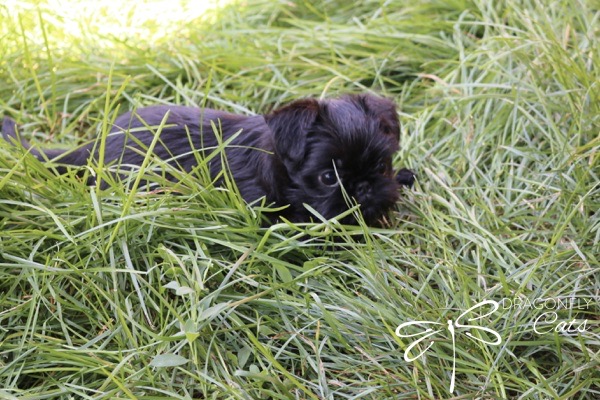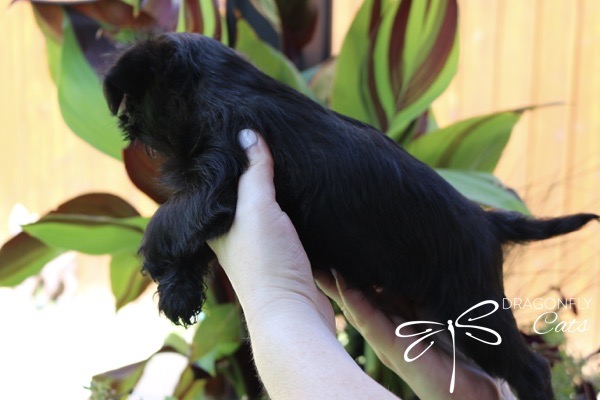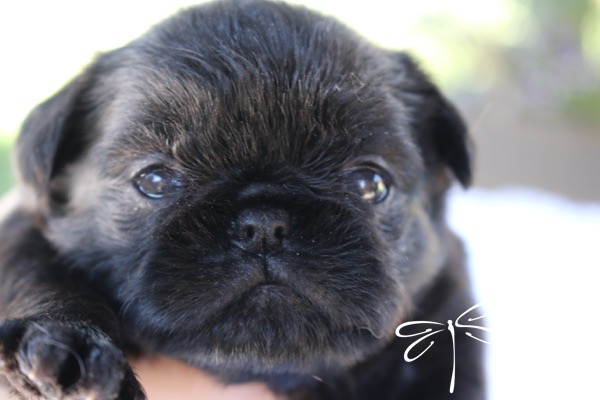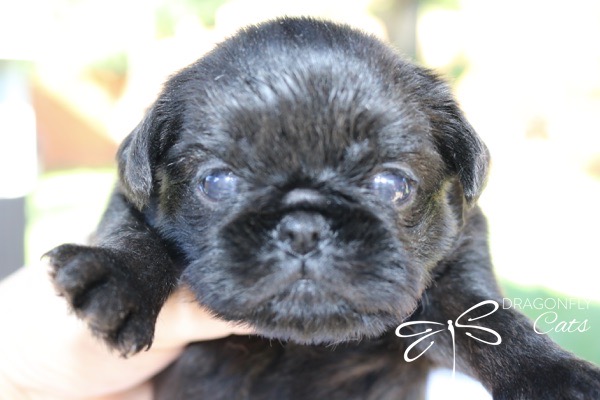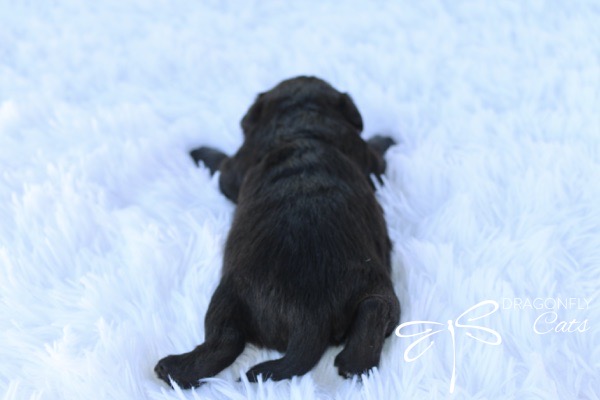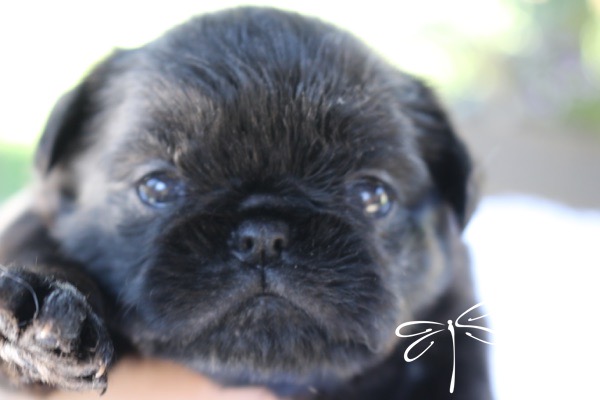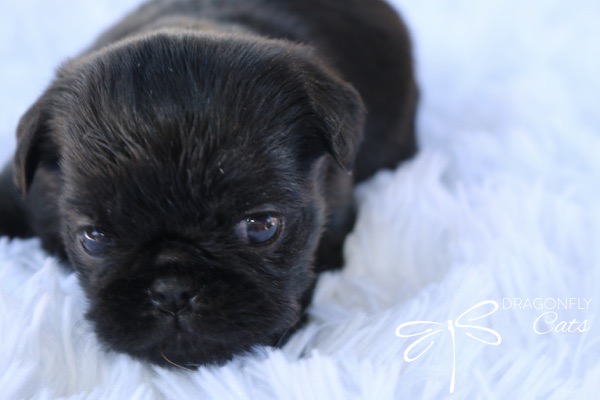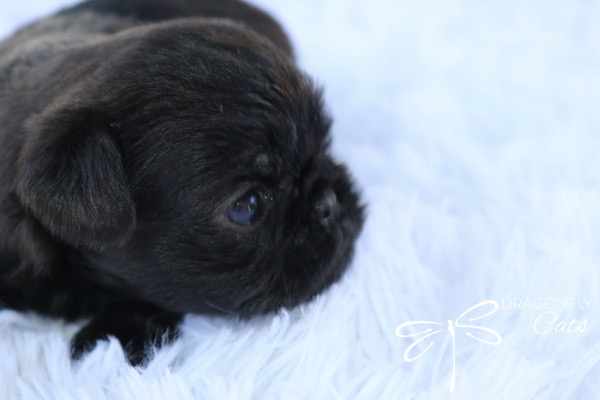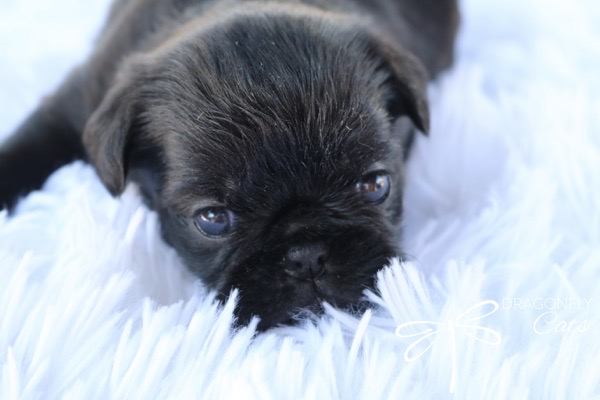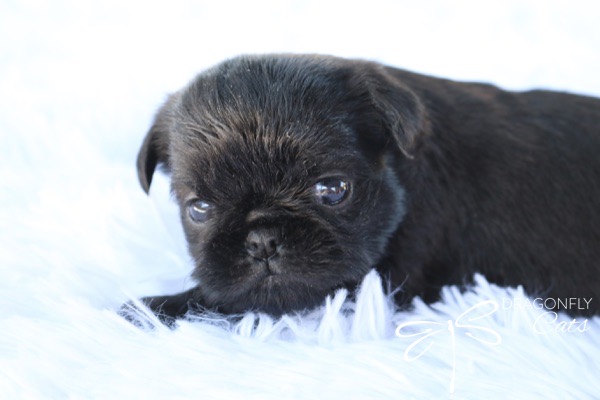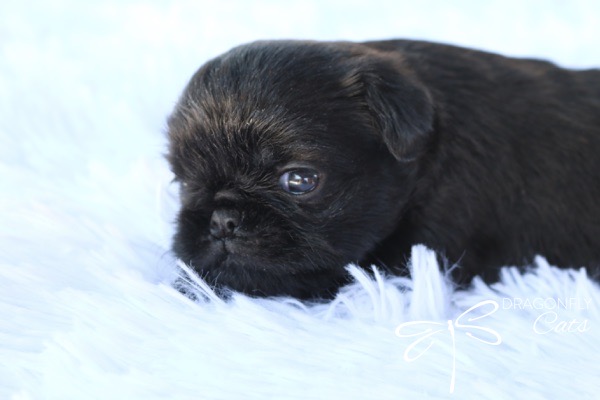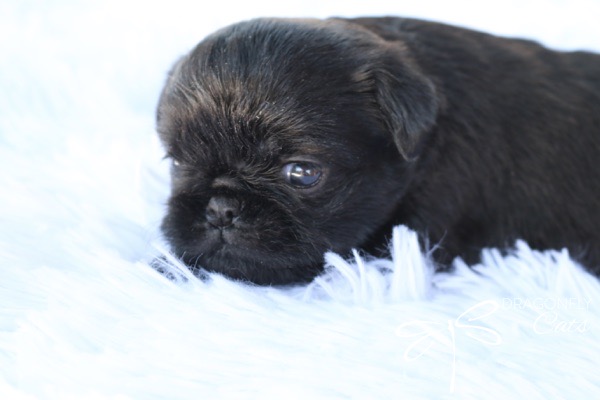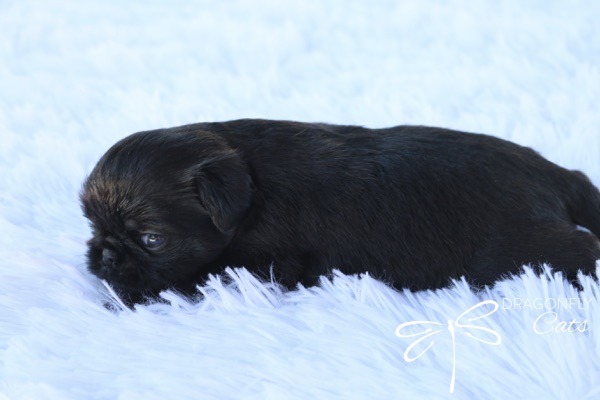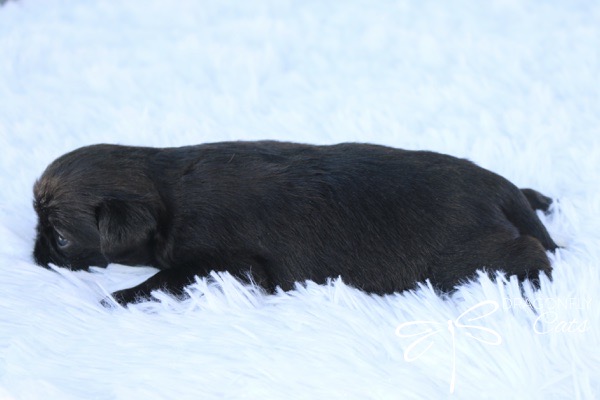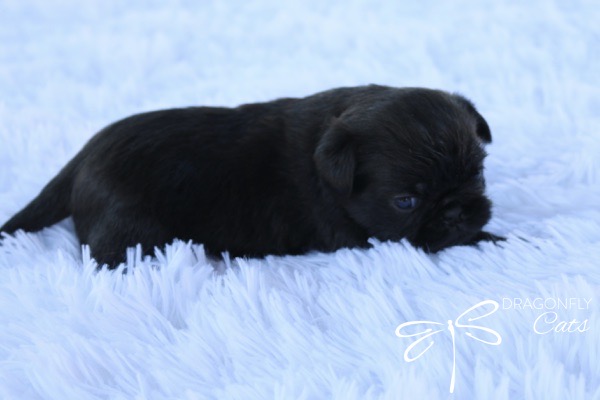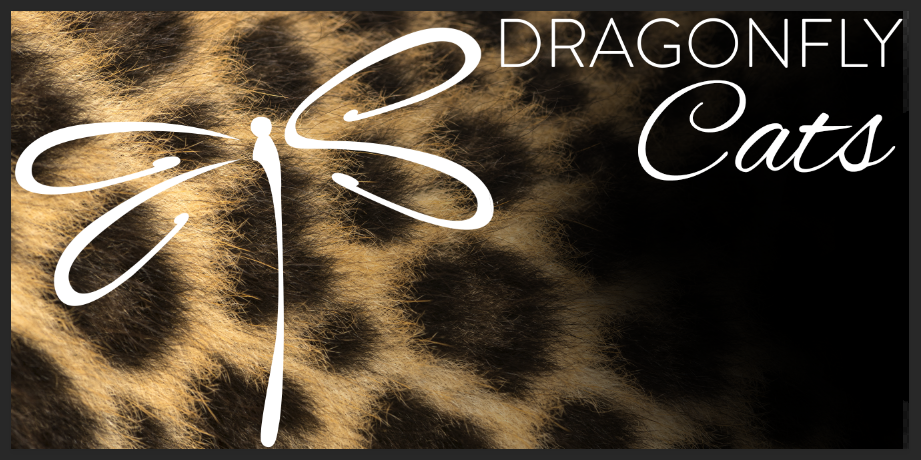 DragonflyGriff Bo-Bik
Bo-Bik is a rough coat black female home-bred and home born out of Marley and Marcus. She will stay with us,she has all the requirement for a griff and she is a very energic love bug. She has the sweetest temperament and is very kind and adorable with the pack, she aim to please.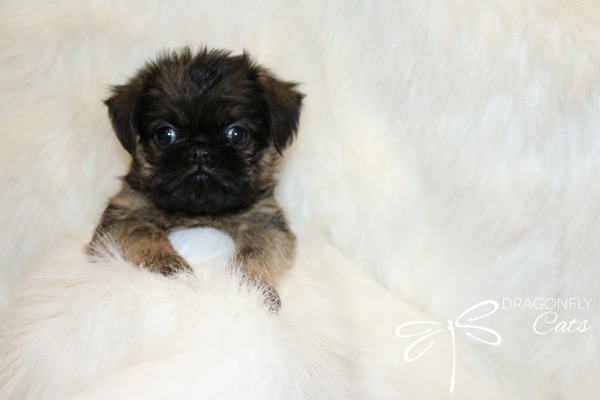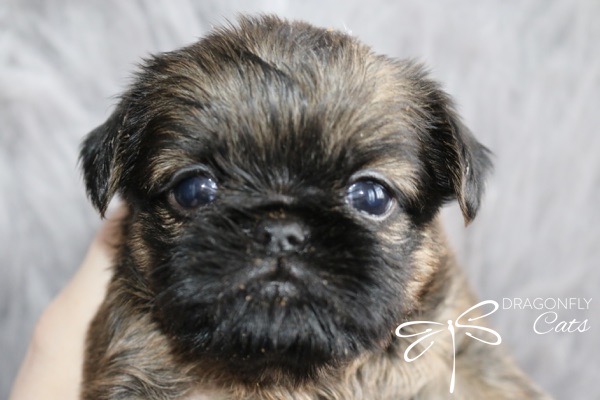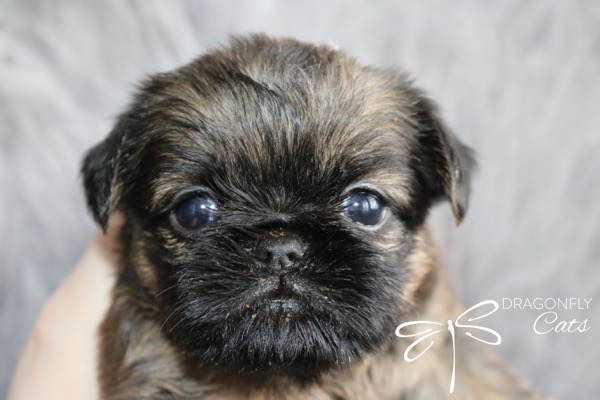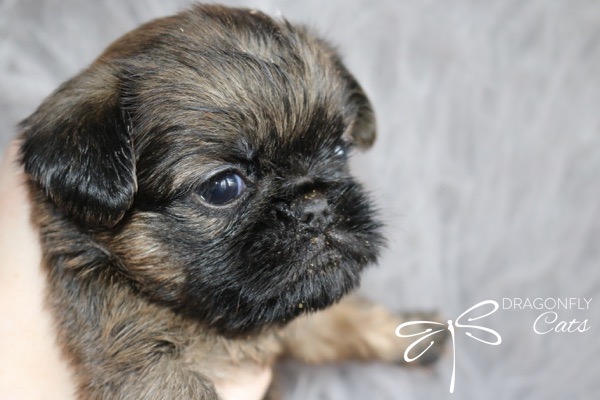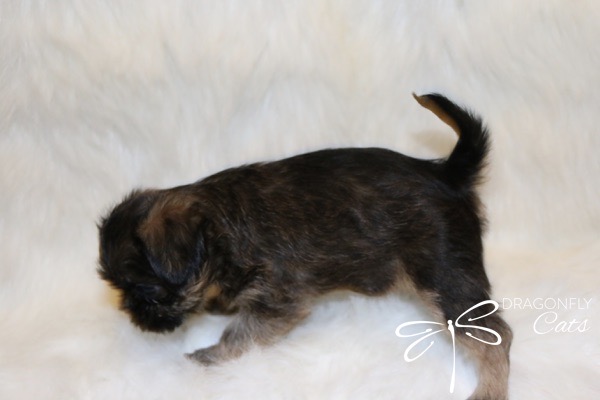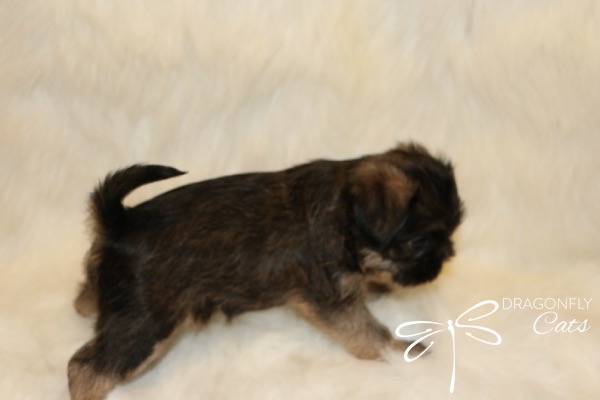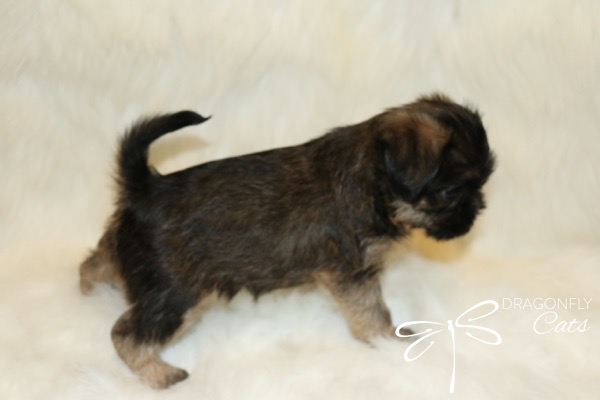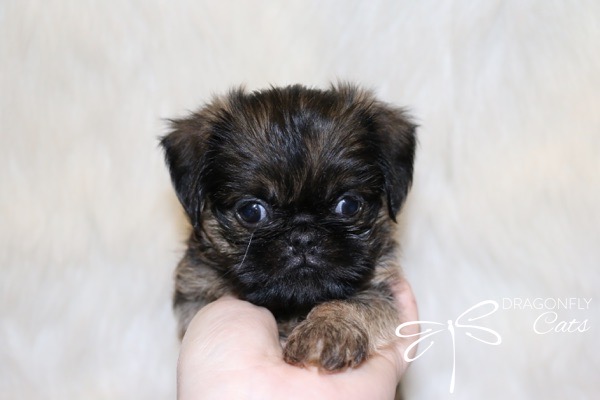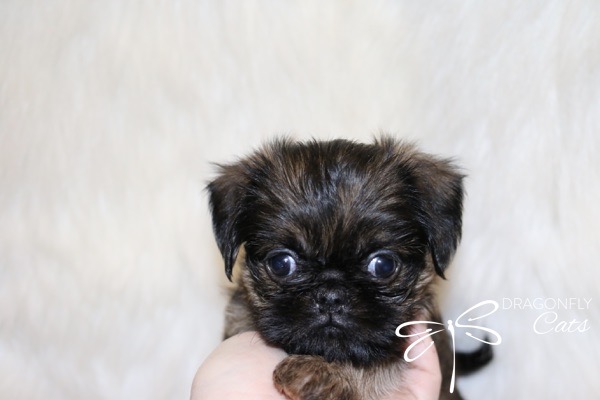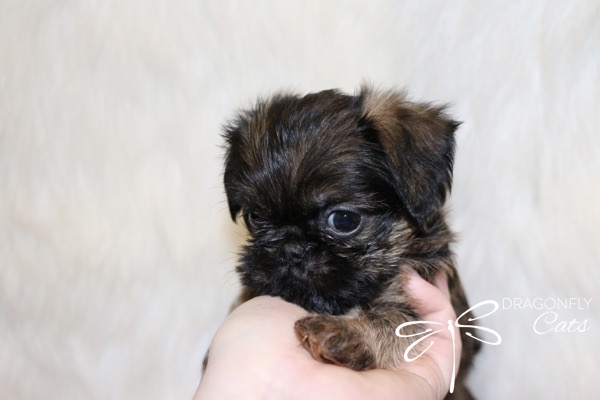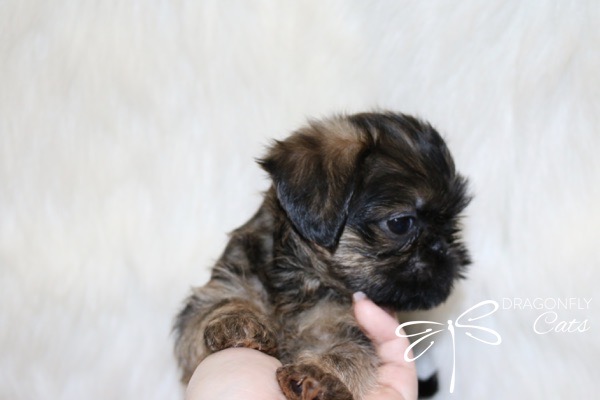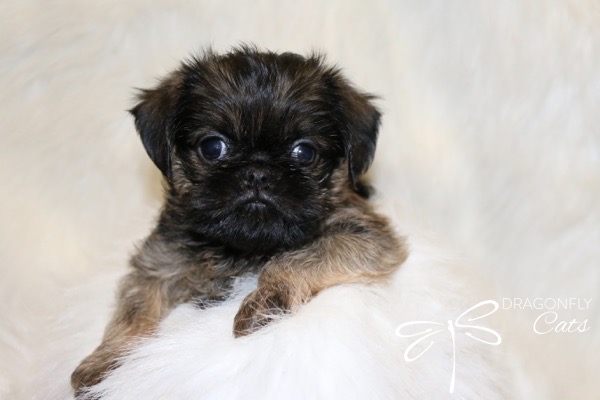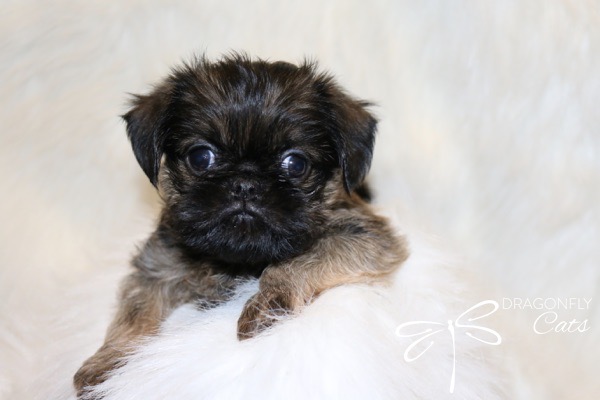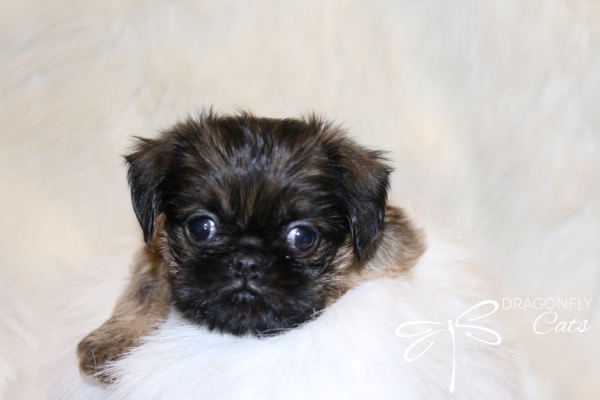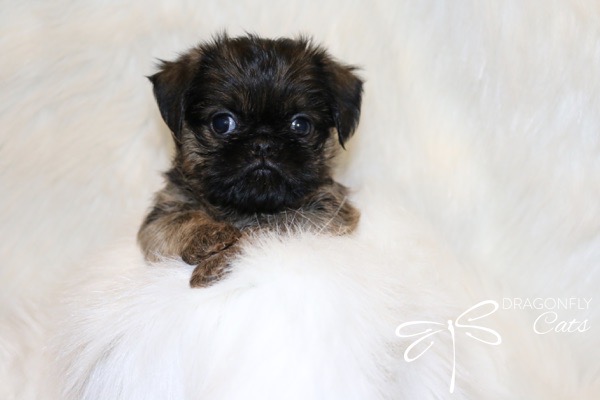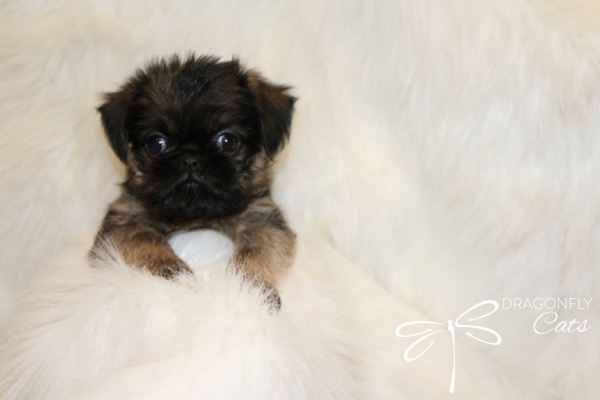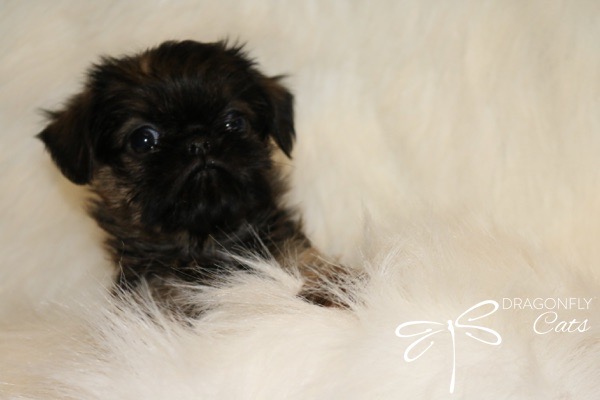 DragonflyGriff Verdell
Verdell is a rough red coat female home-bred and home born out of Marley and Marcus. She will stay with us, she has all the requirement for a griff and she is a very energic love bug with quite the temperament. She  is not walking like a queen,  she is walking like she don't care who the queen is! Very promising little furry thing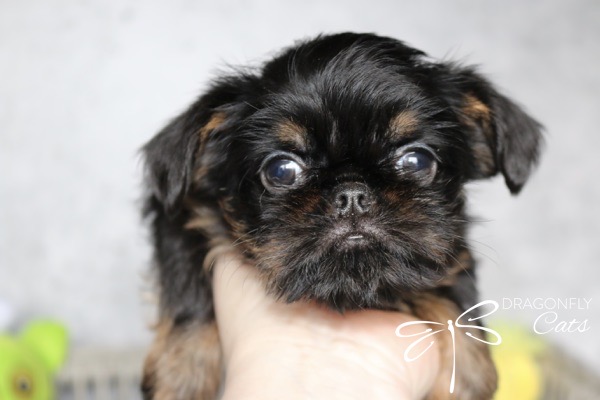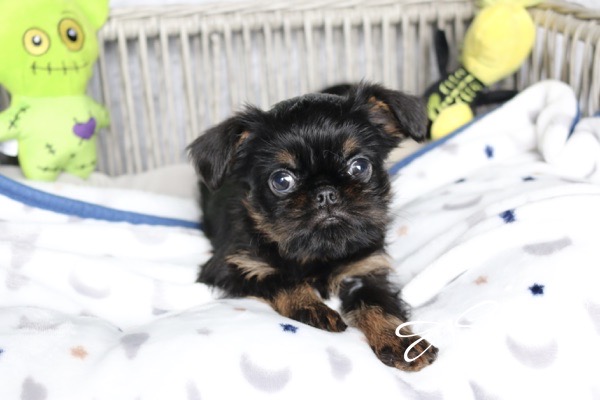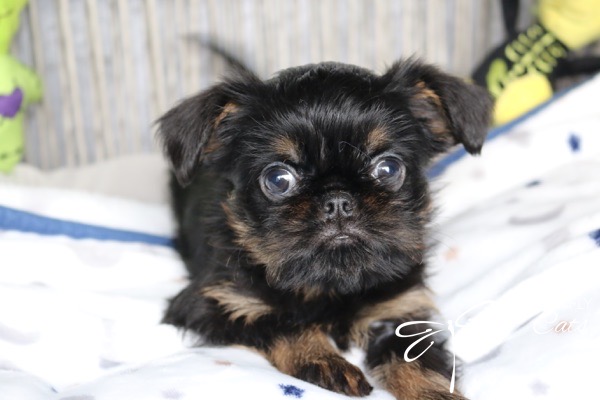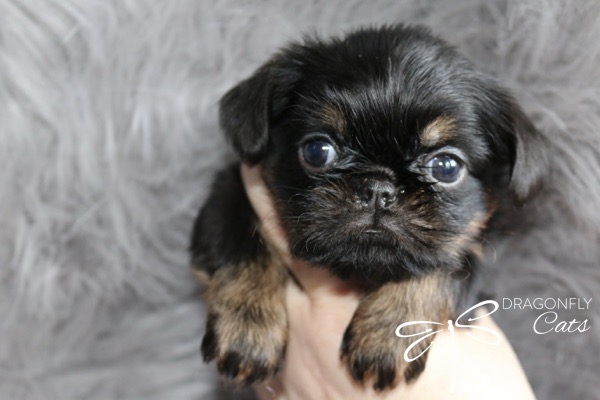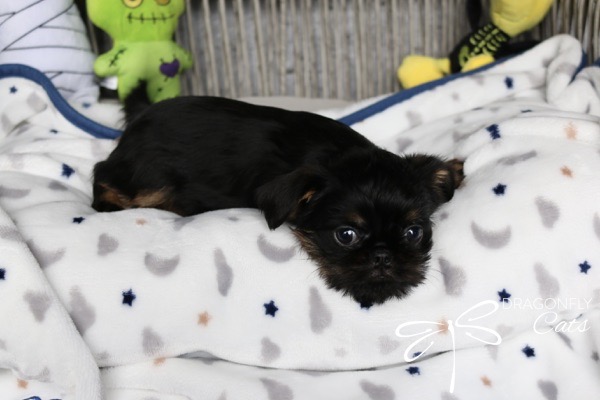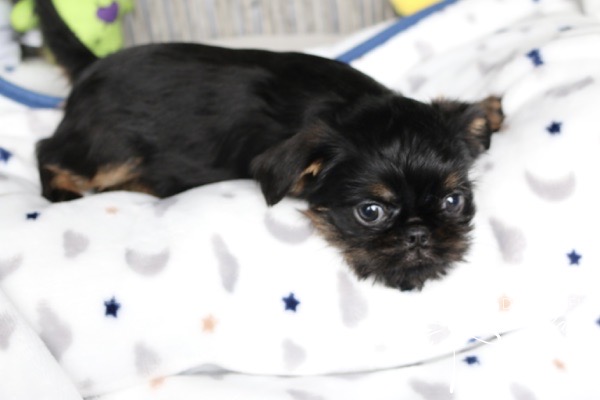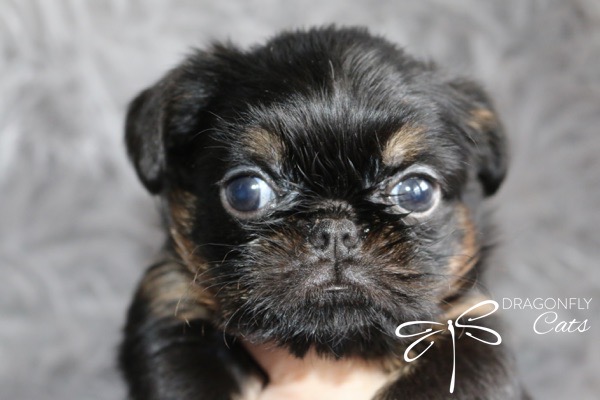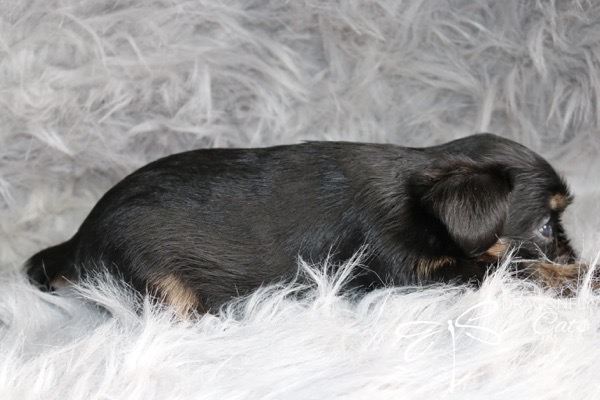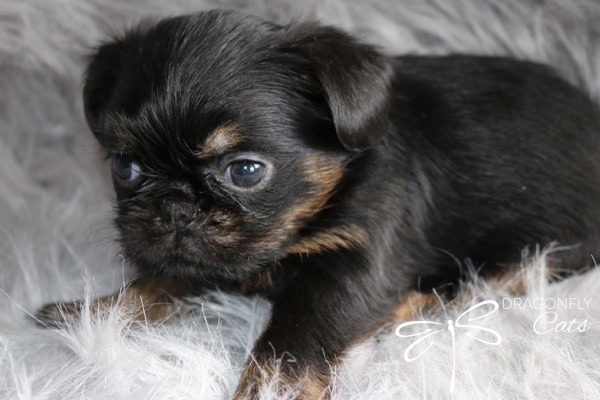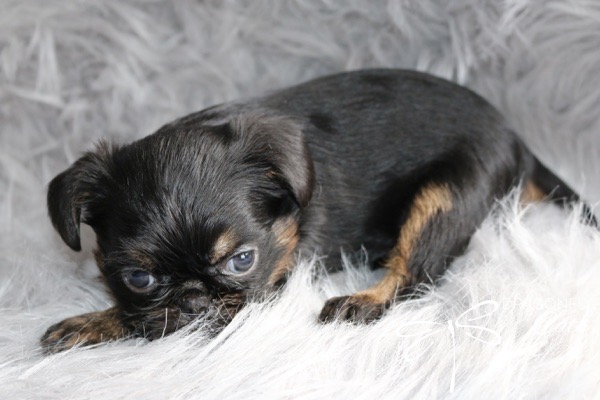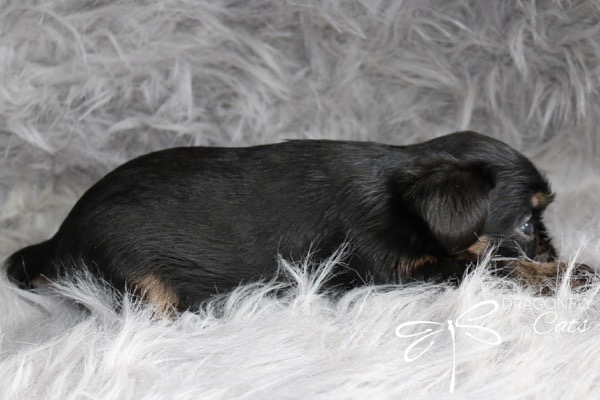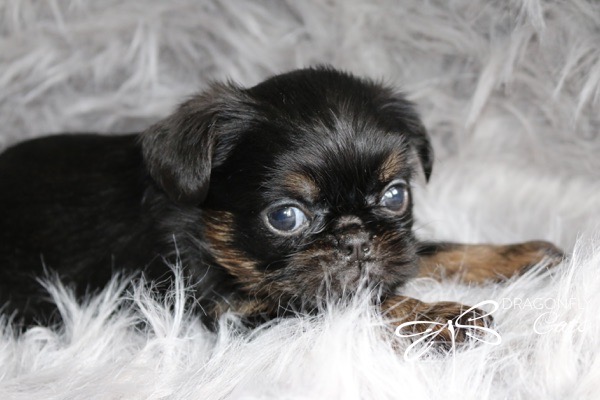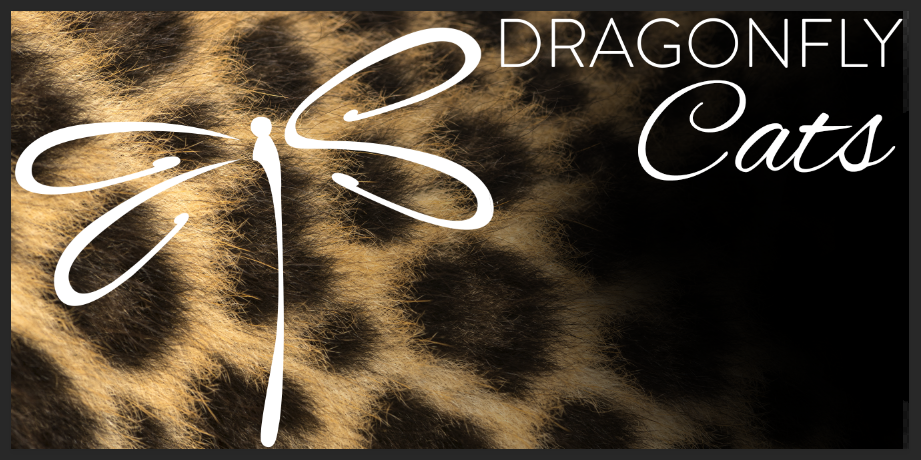 DragonflyGriff Lucretia
Lucy is a Black and Tan  female home-bred and home born out of Leota  and Marcus. She will stay with us, she has all the requirement for a griff and she is super smooth and chill just like her momma  with the sweetest temperament.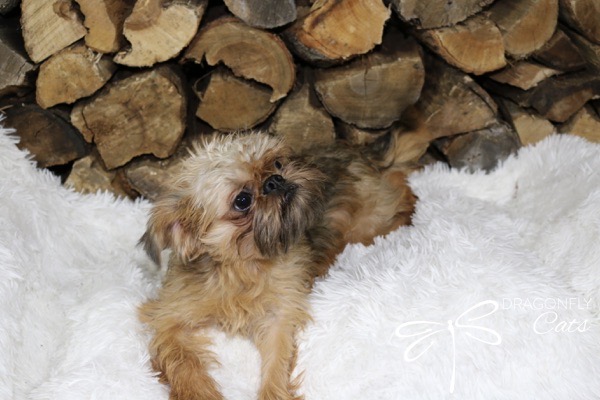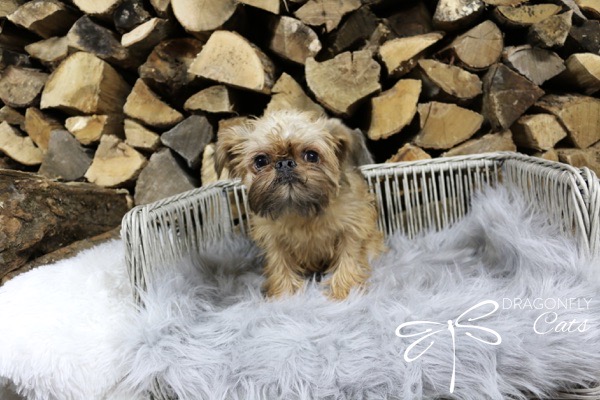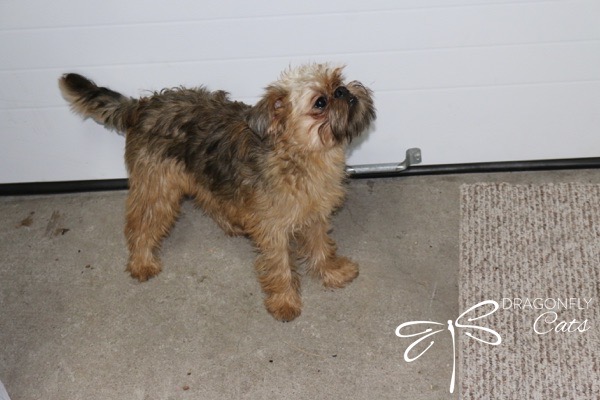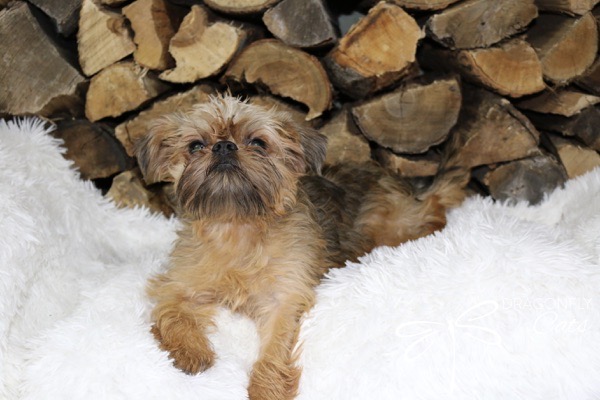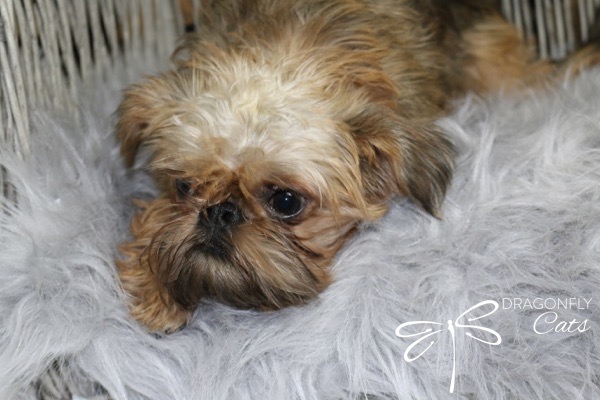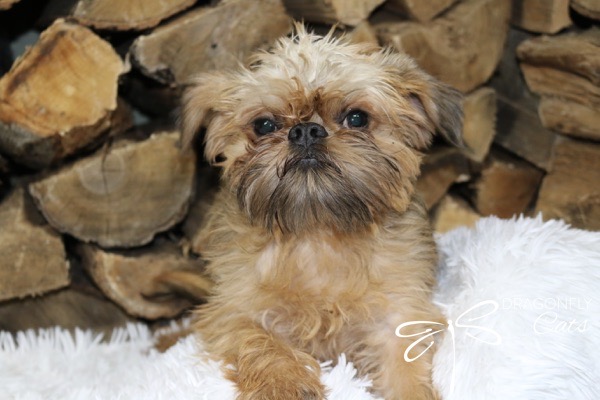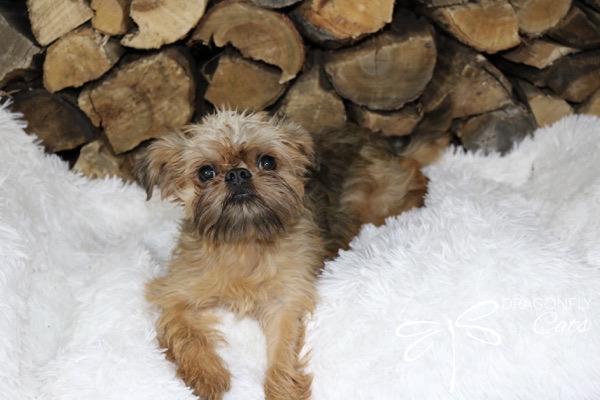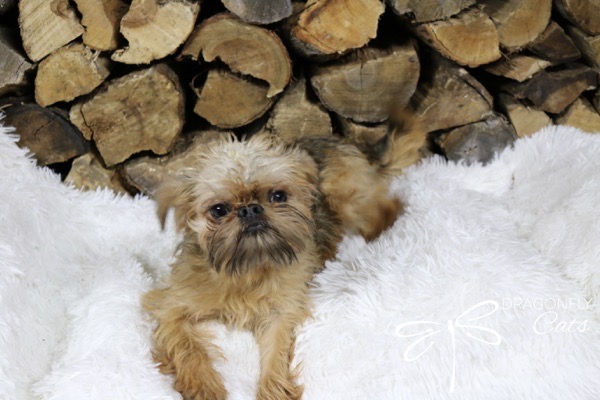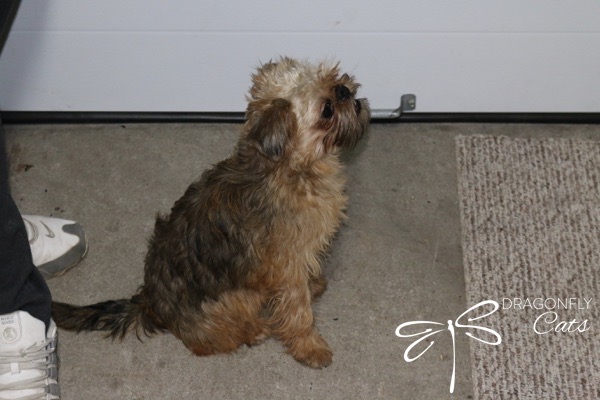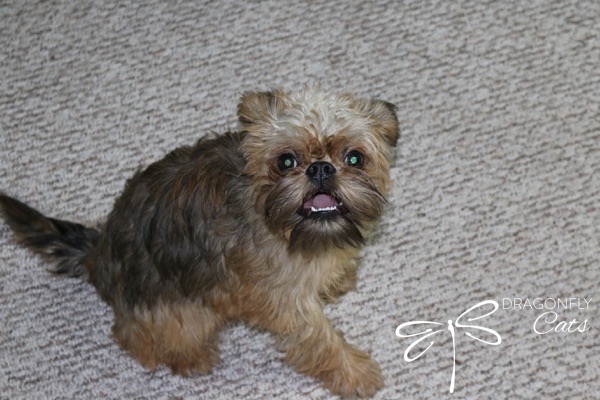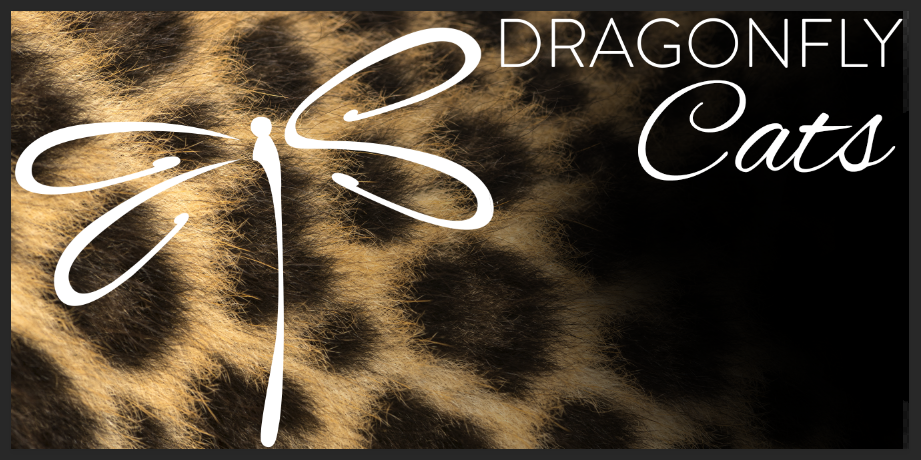 Lopoti Happy
 All the way from Ukraine it has been love at first sight with this little red well behave gentleman. He is perfect in everything and he will be the king for our daughters we have kept out of our first griffs.
Dam Leota Mogwai of Stavropol Now Retired.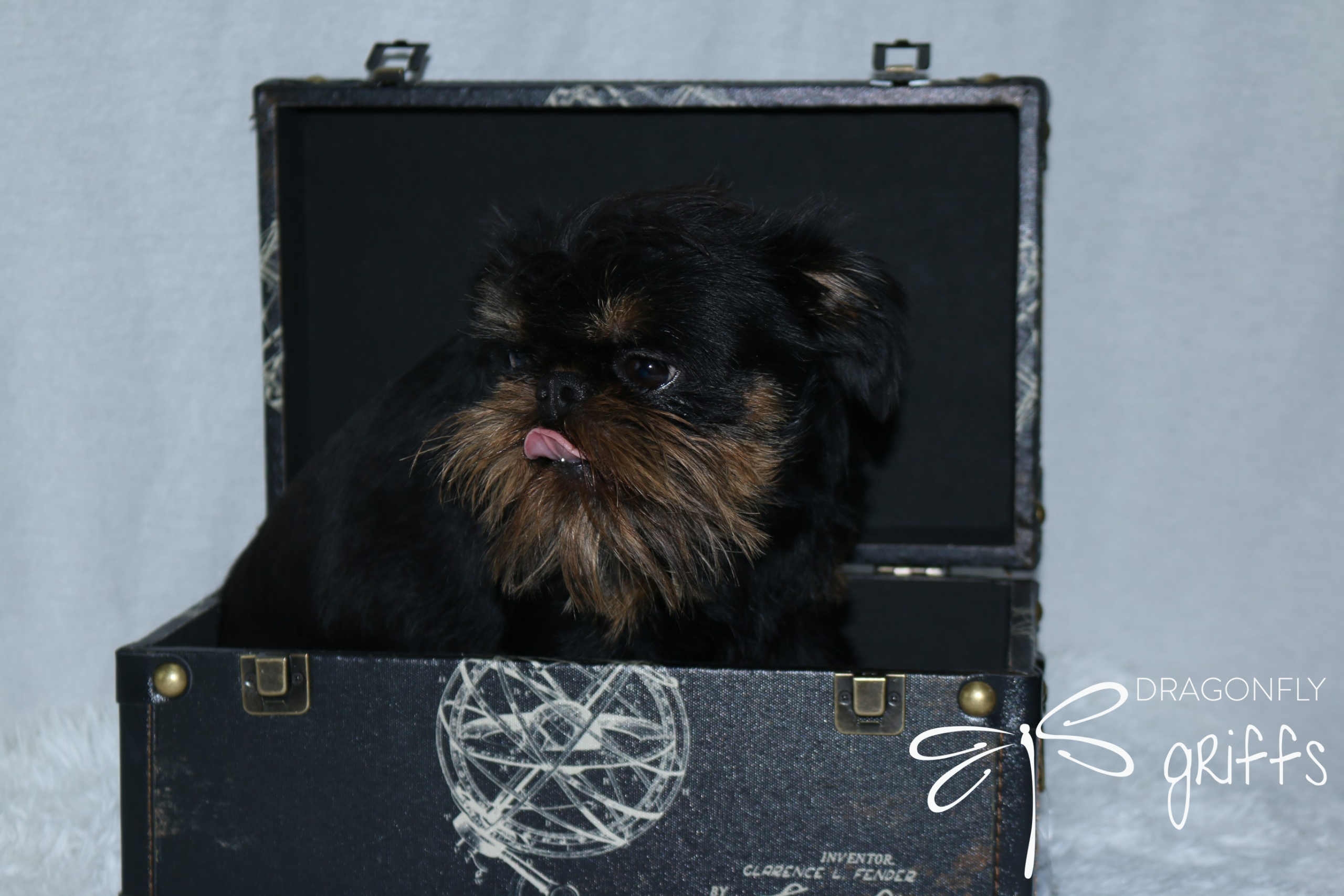 A giant dog temperament in a small package!