Welcome to our Savannah Queen page. All our girls have different temper, color and pattern and they were chosen not only for their beauty or standard but also for their sociable and loving personality.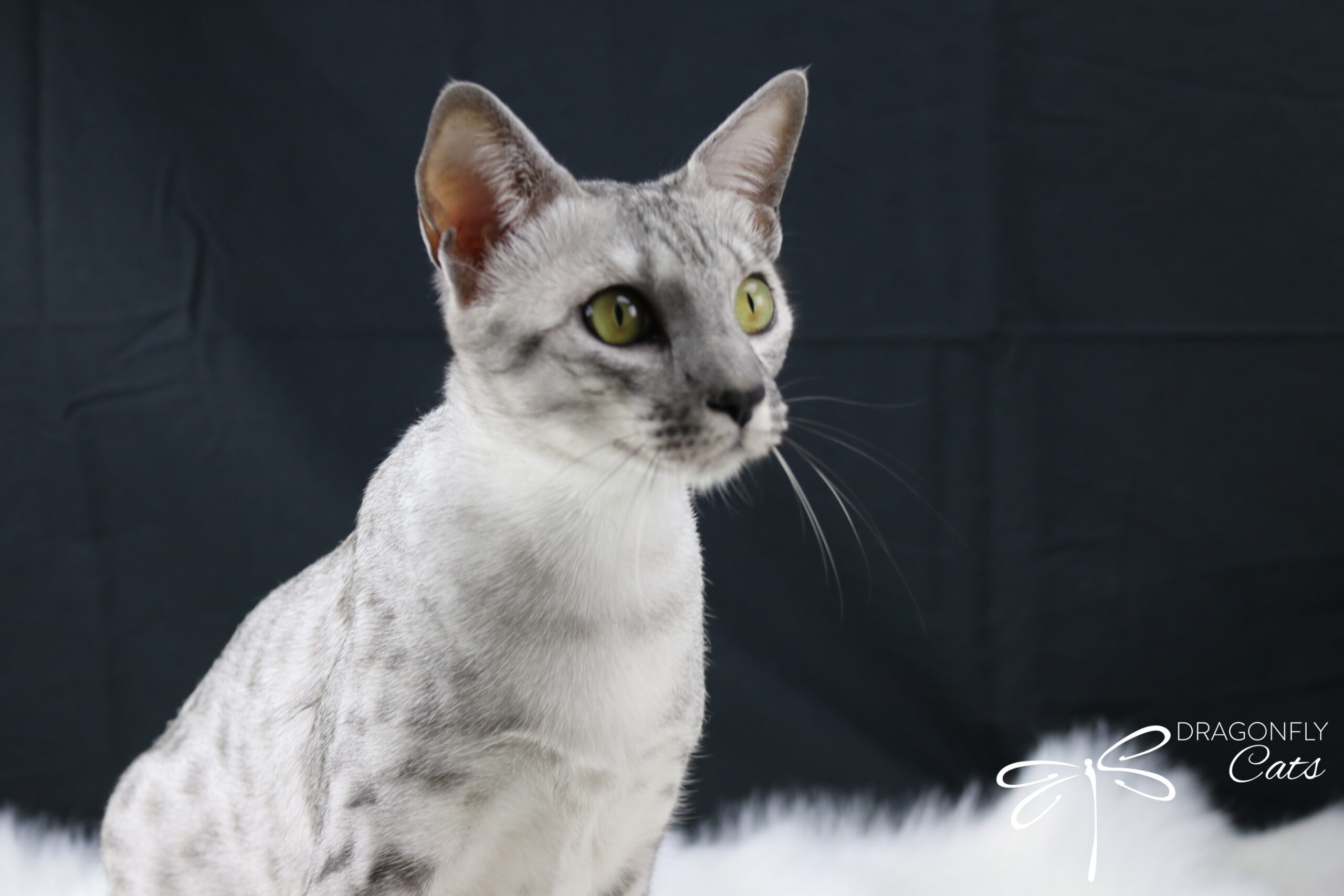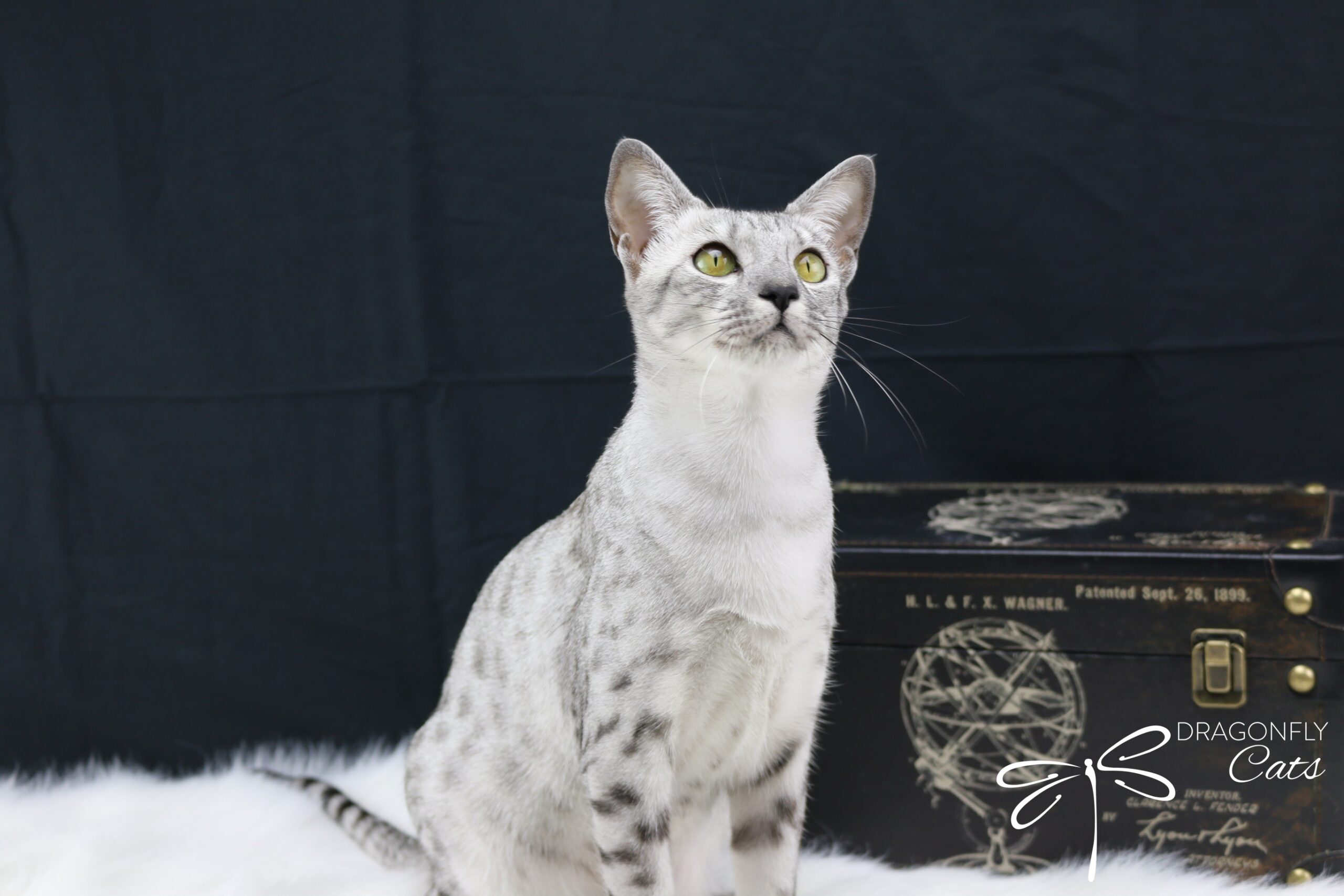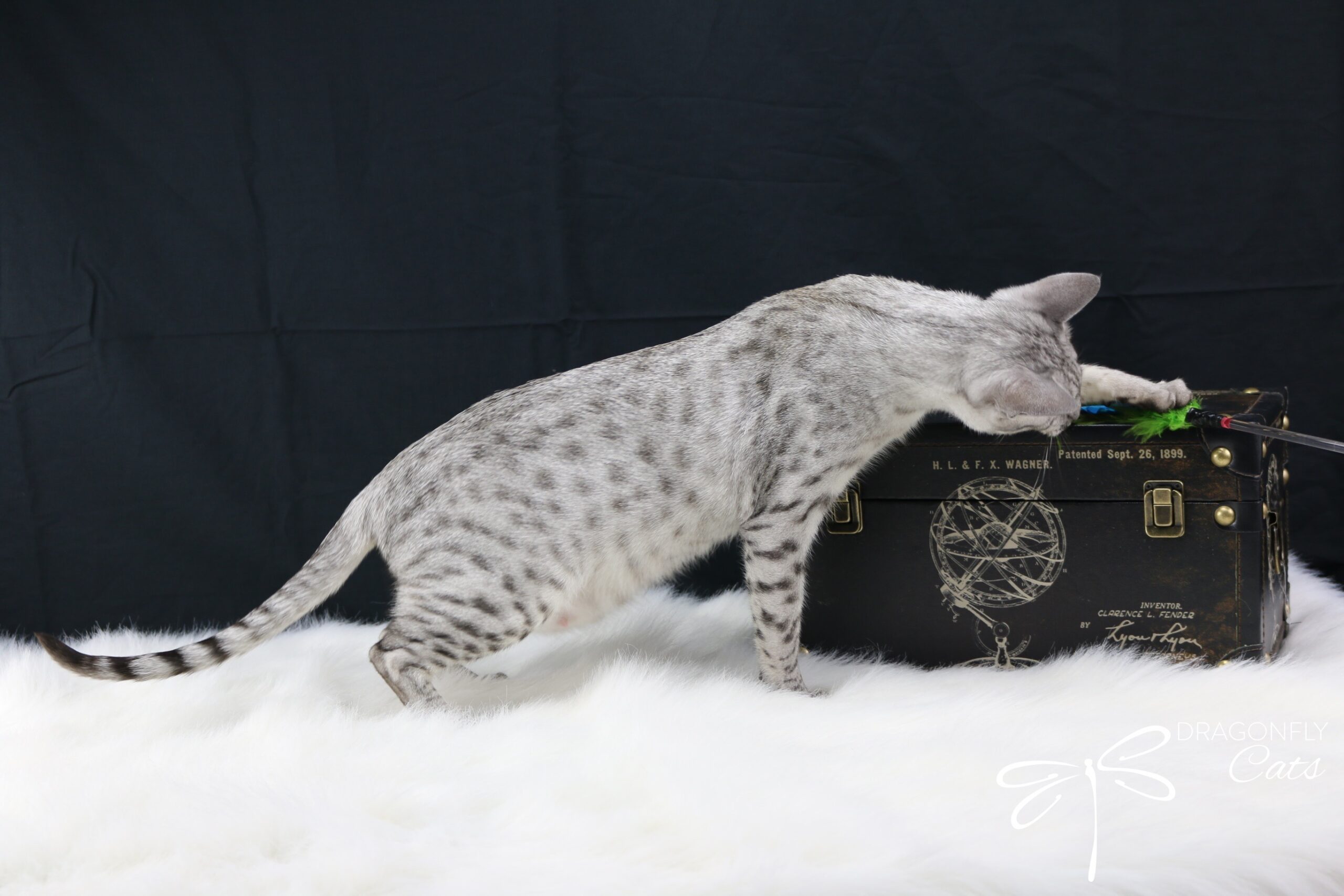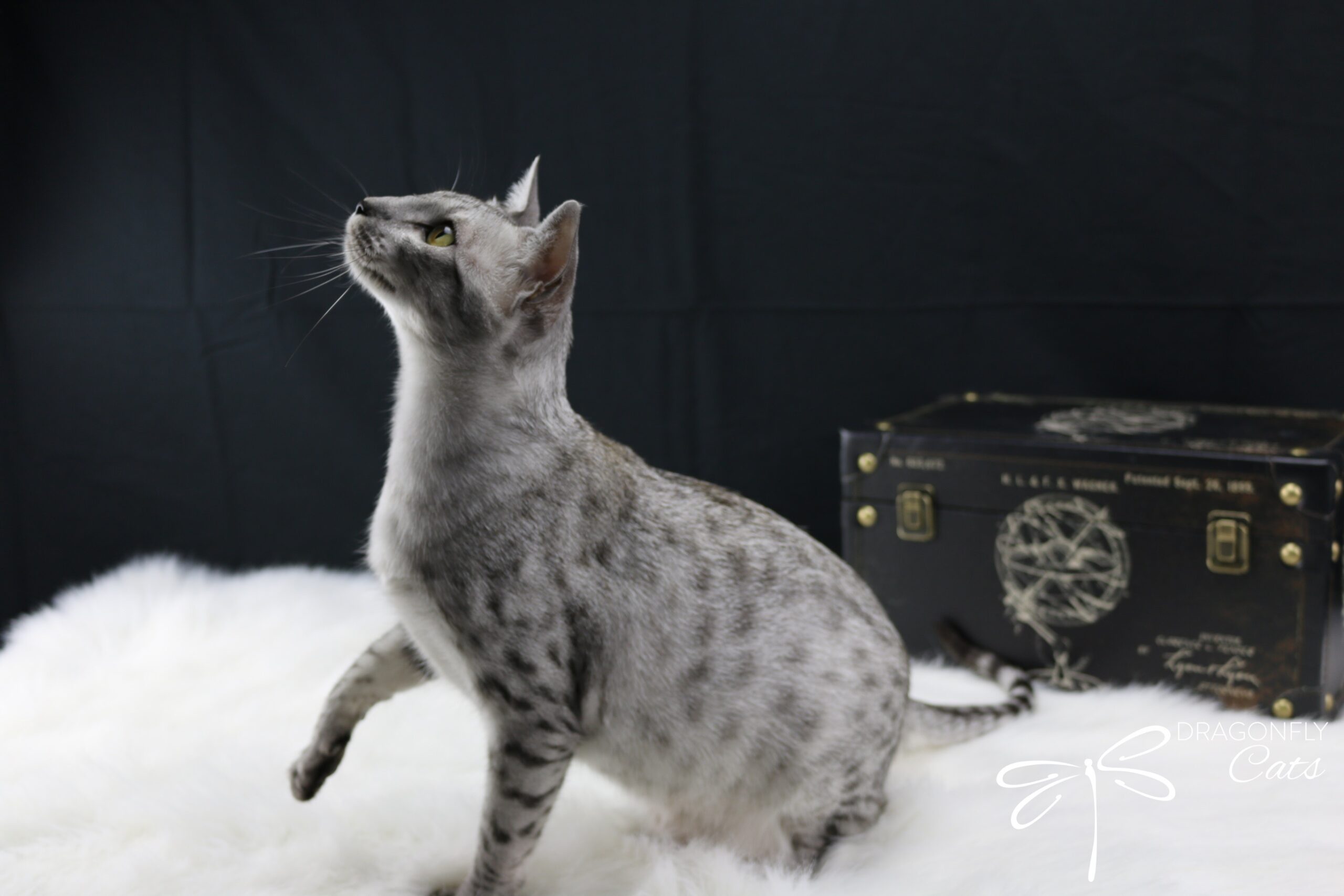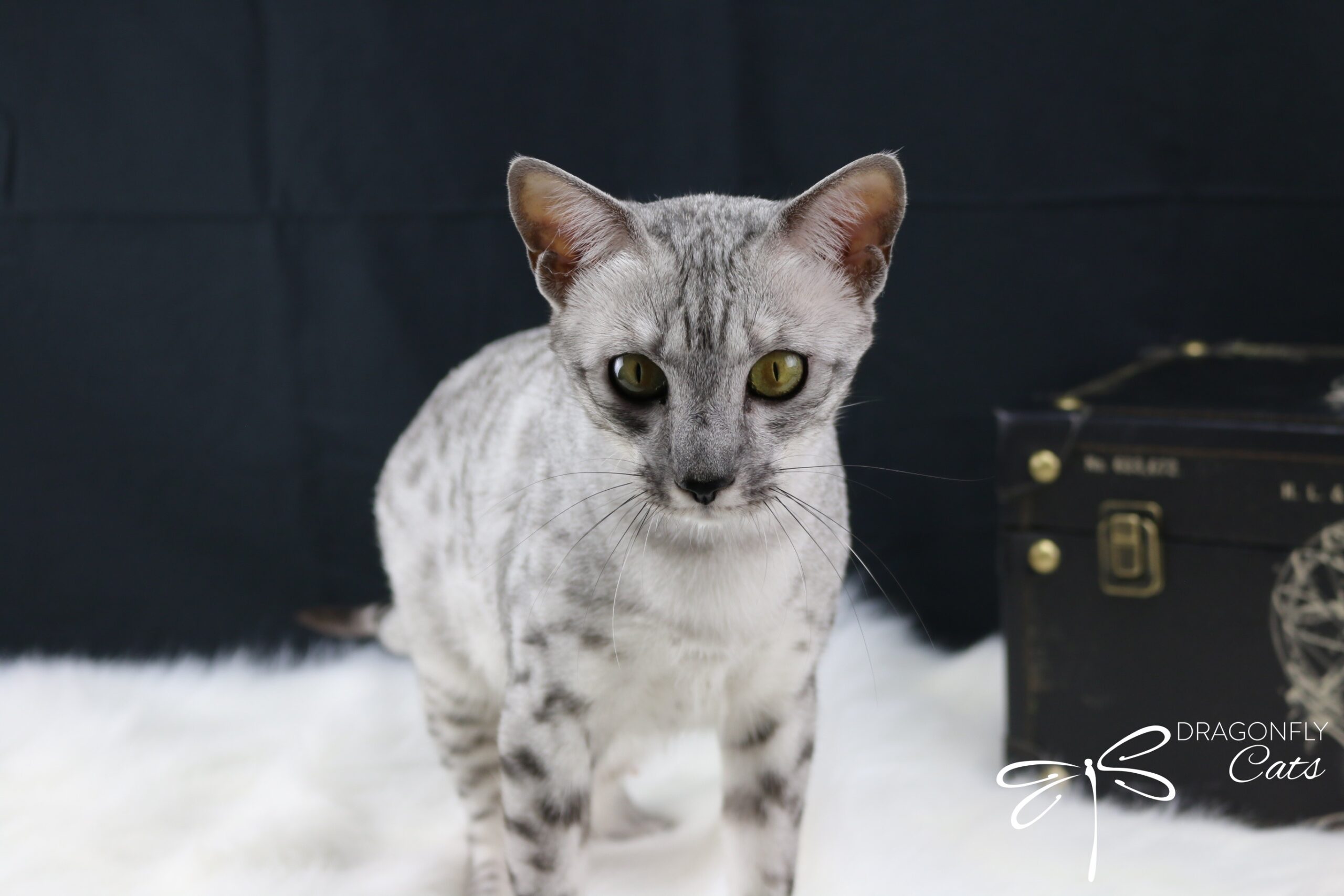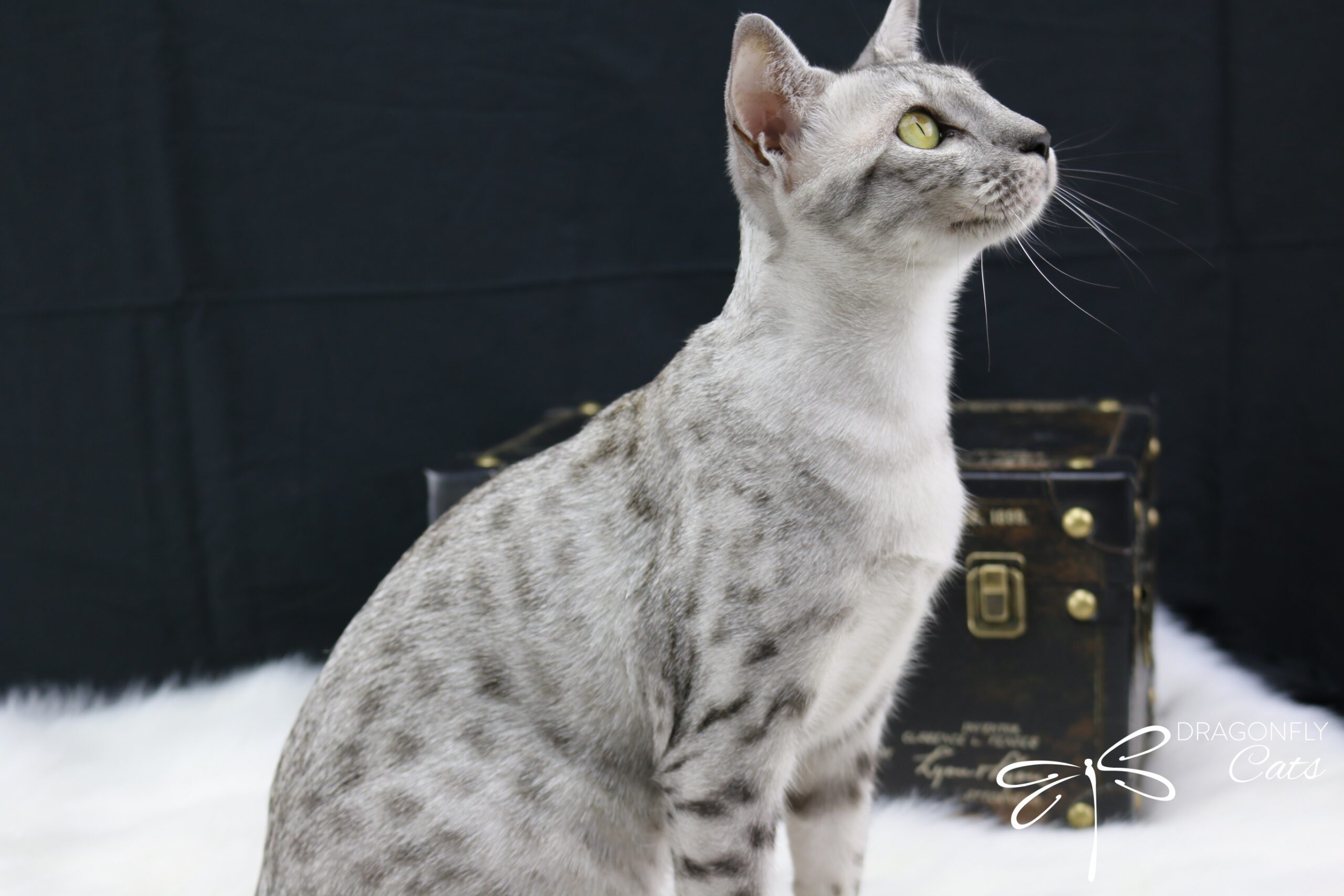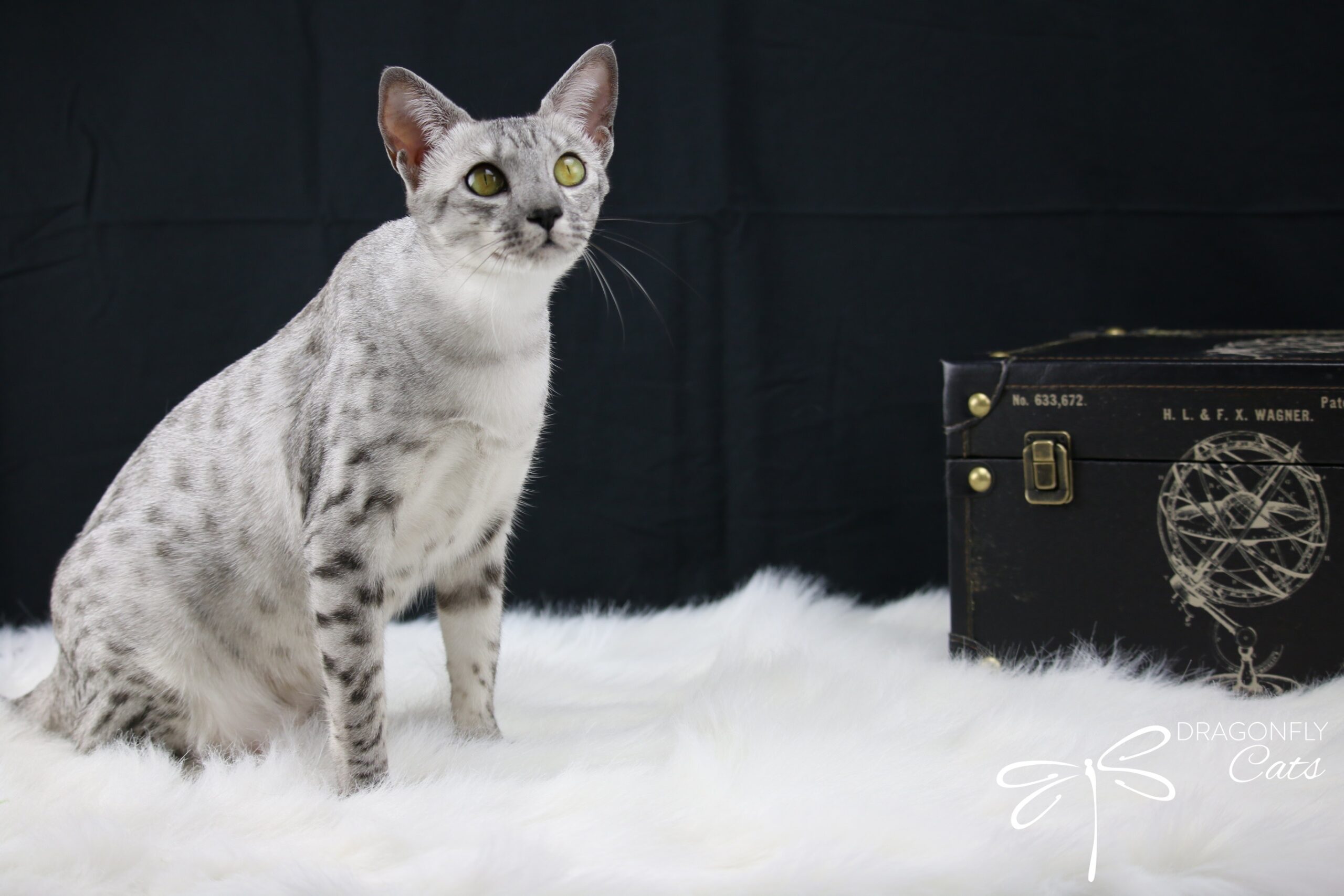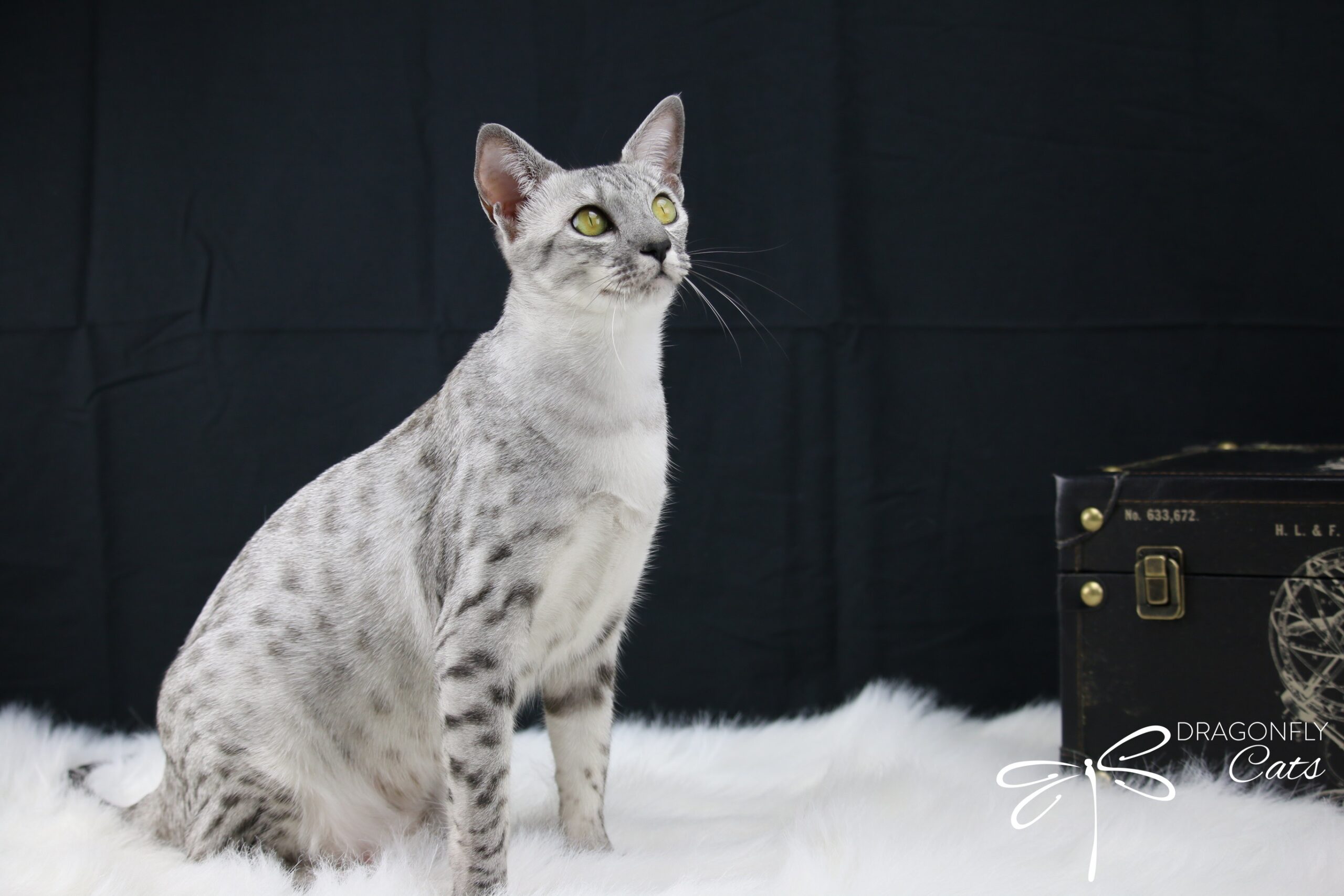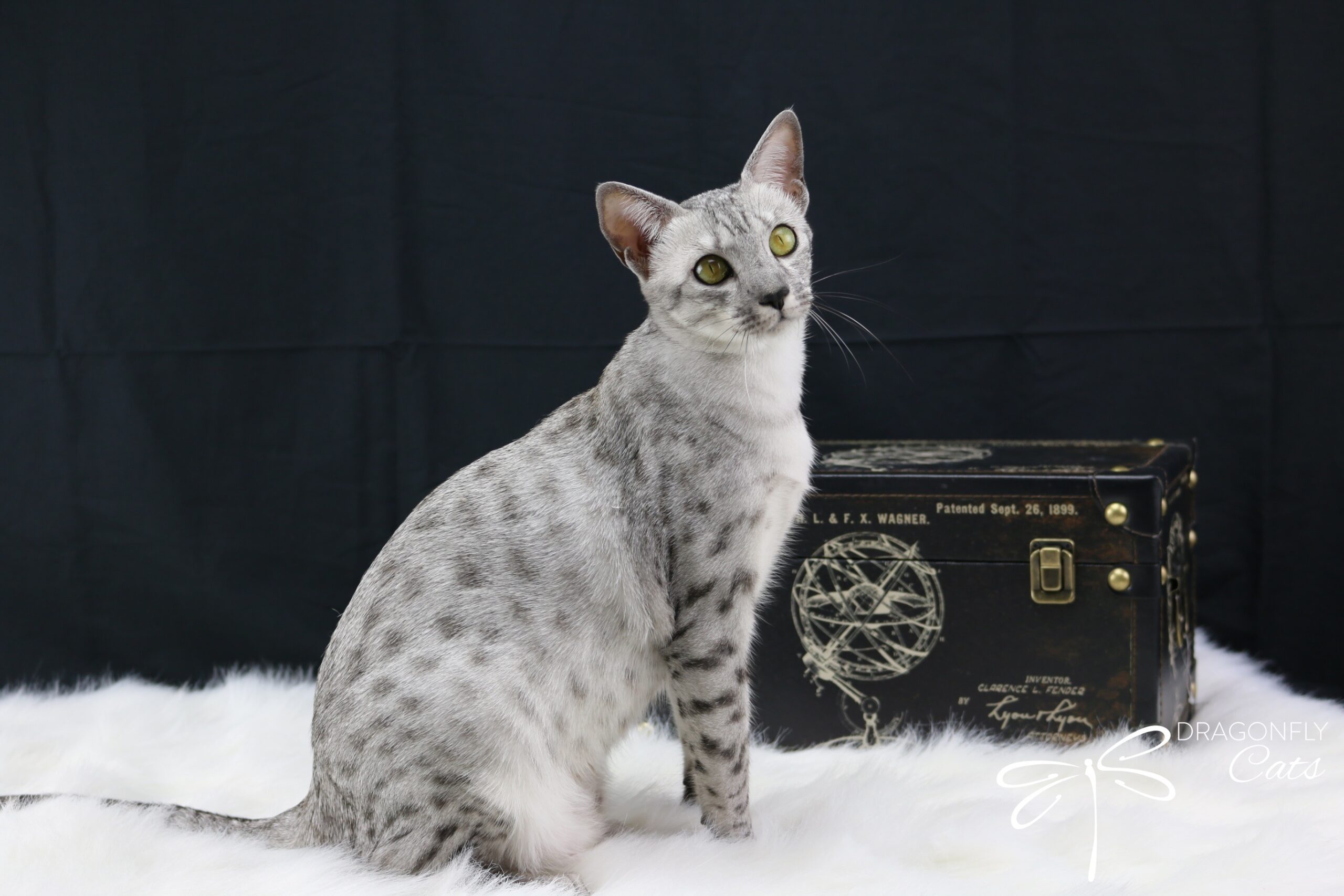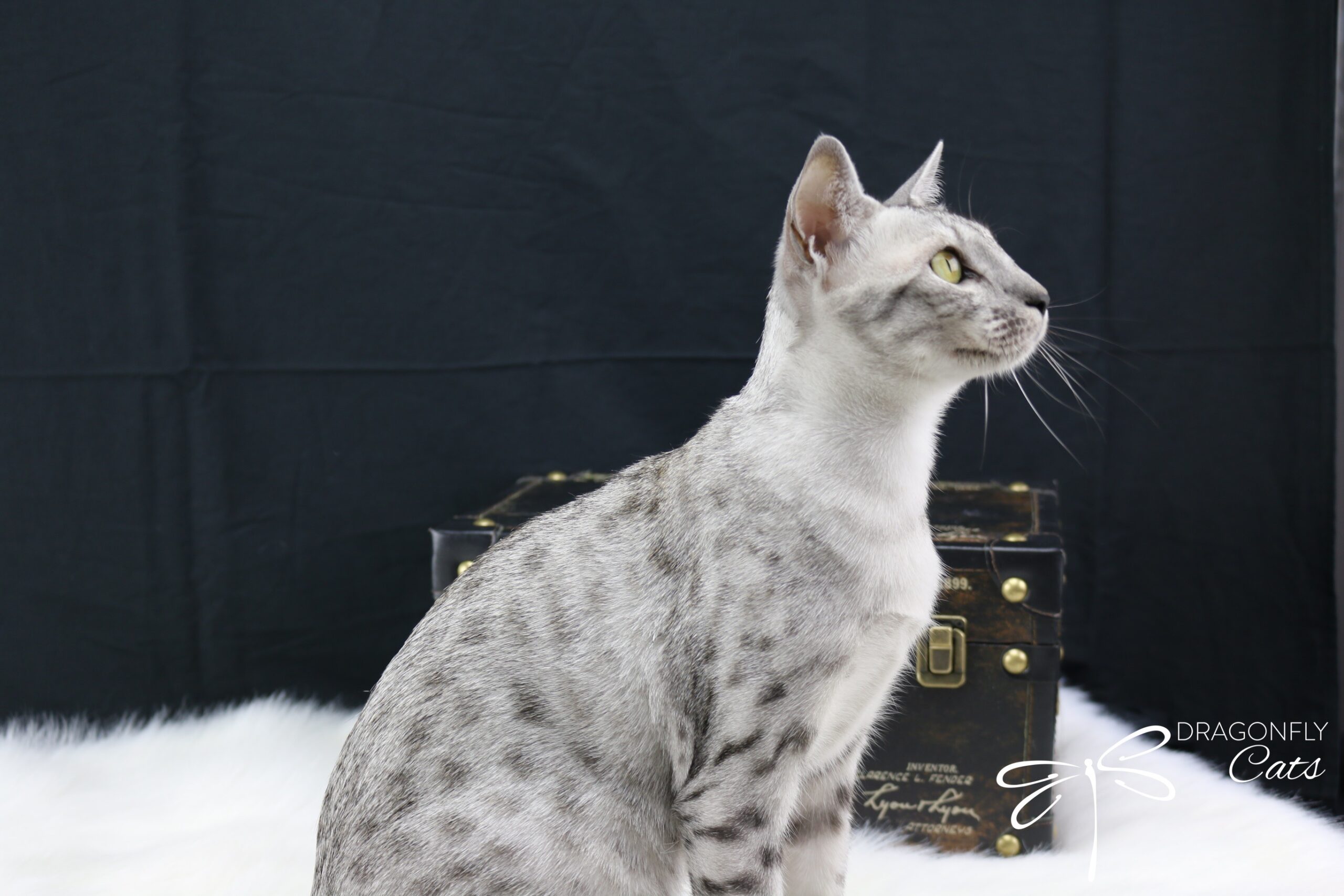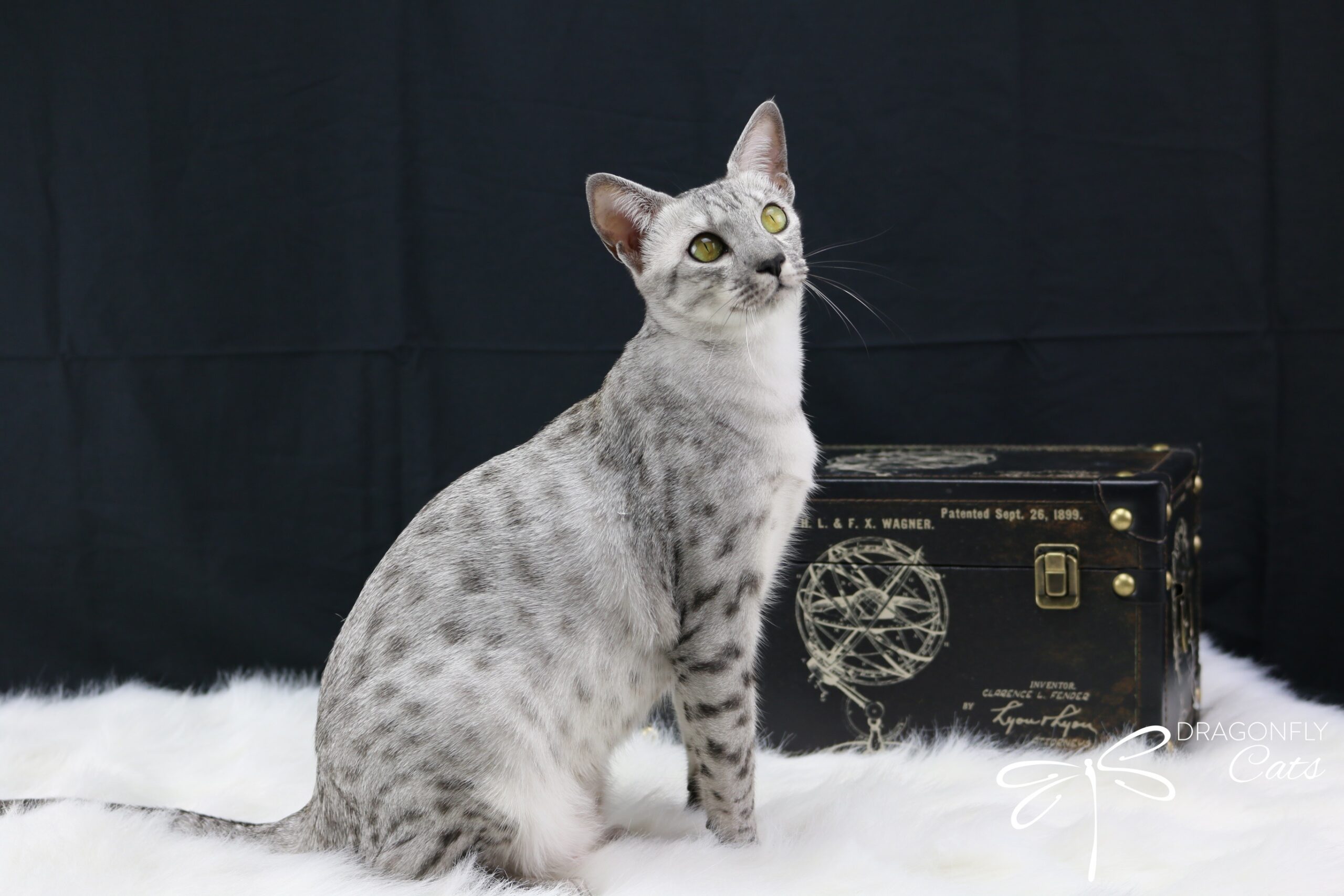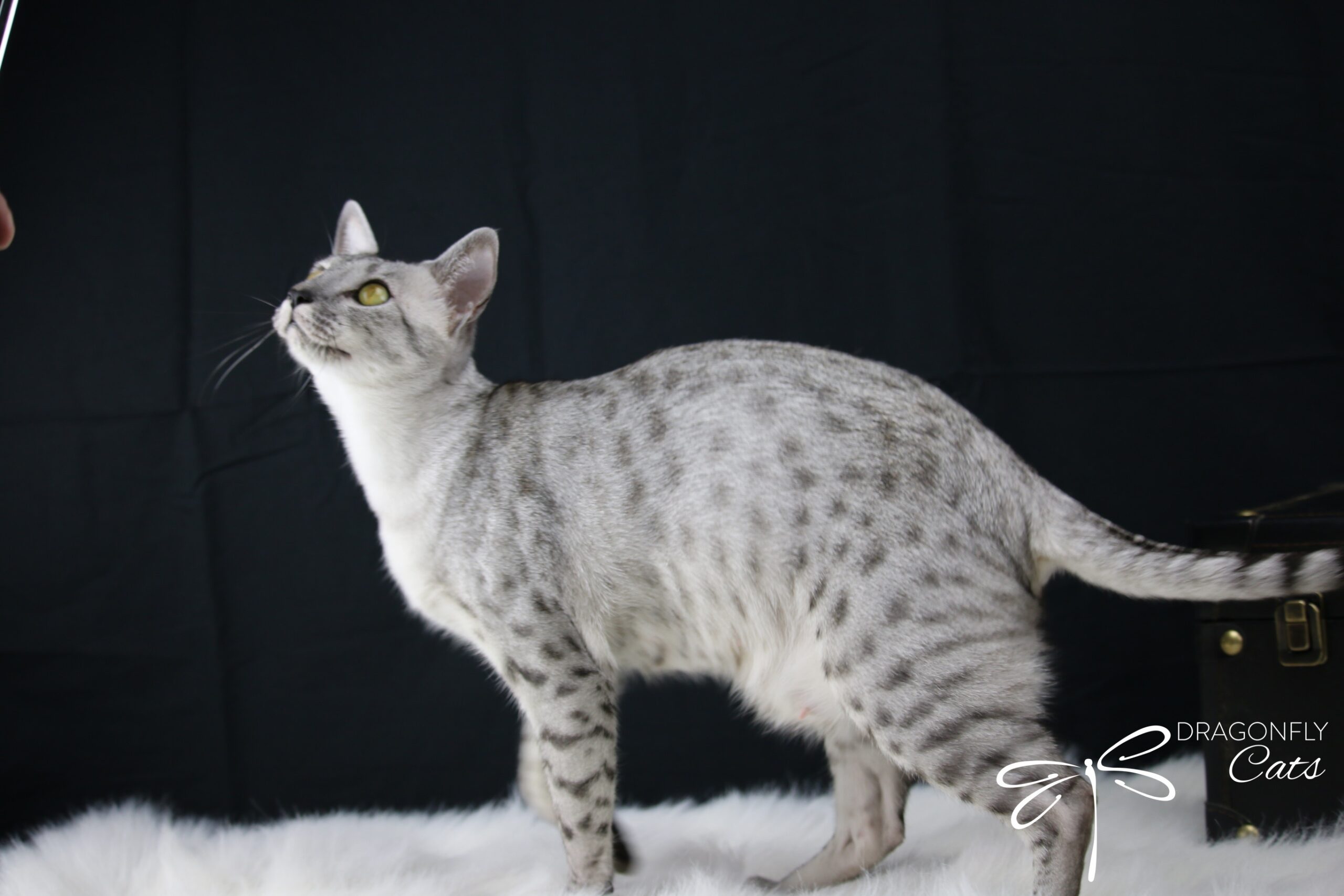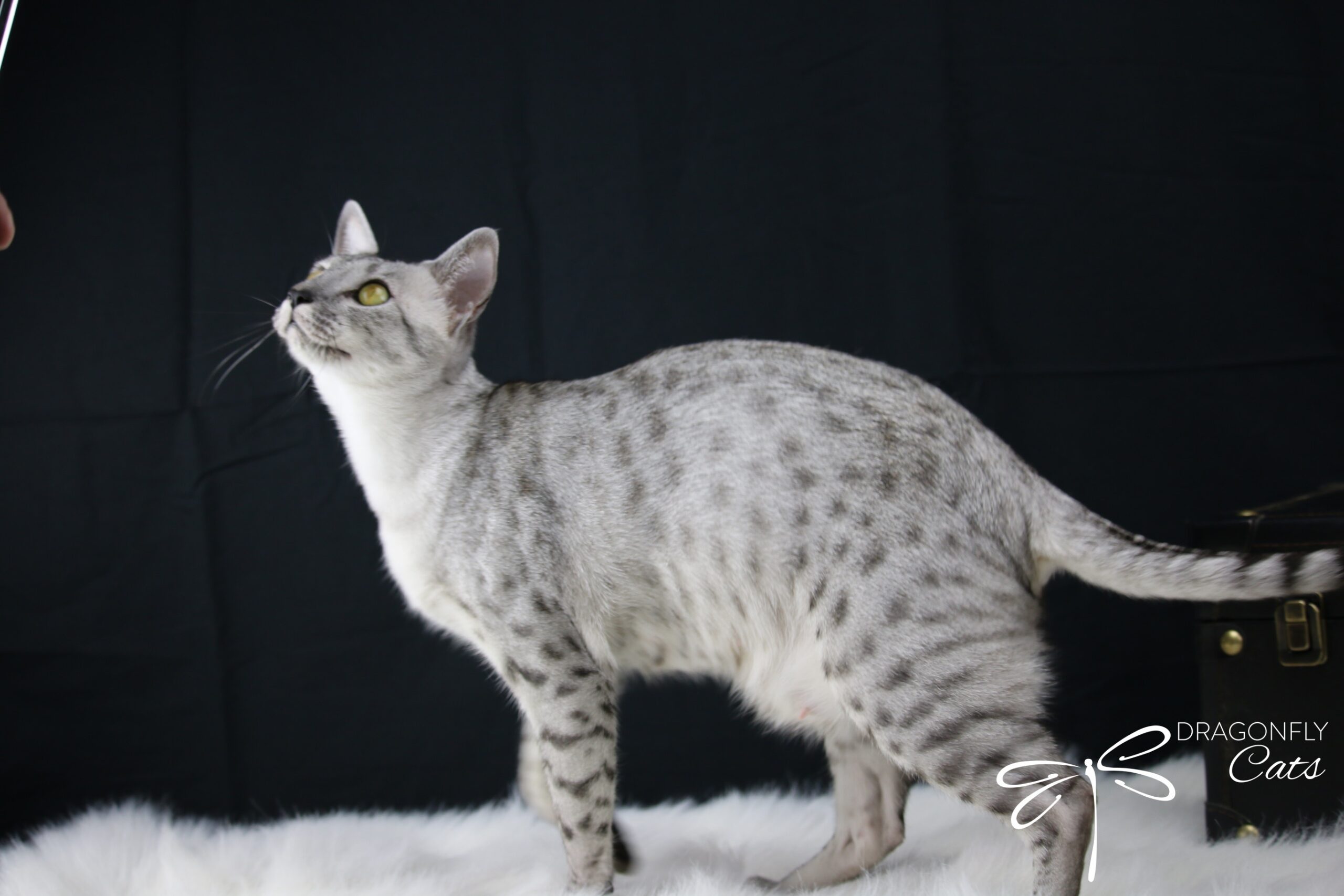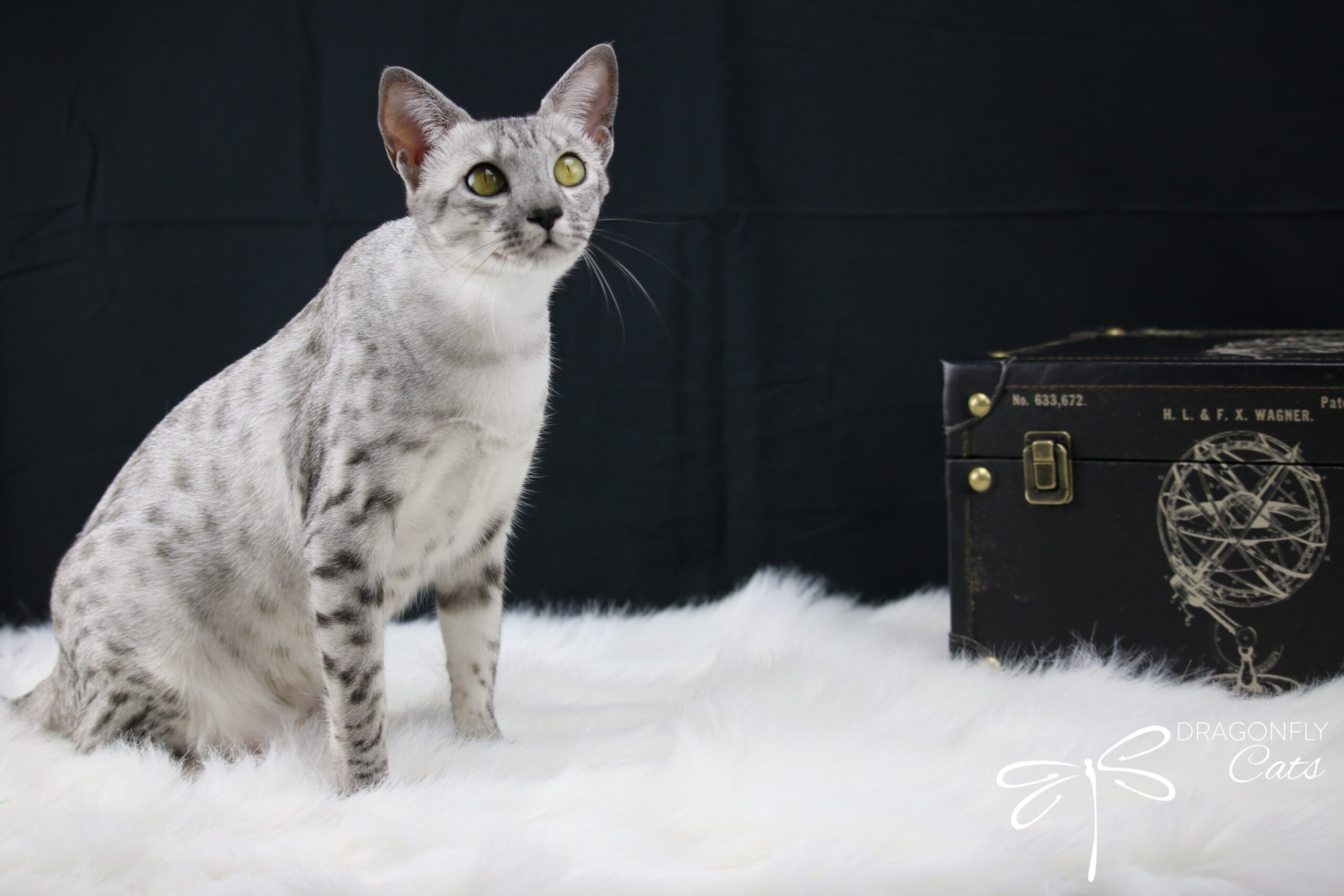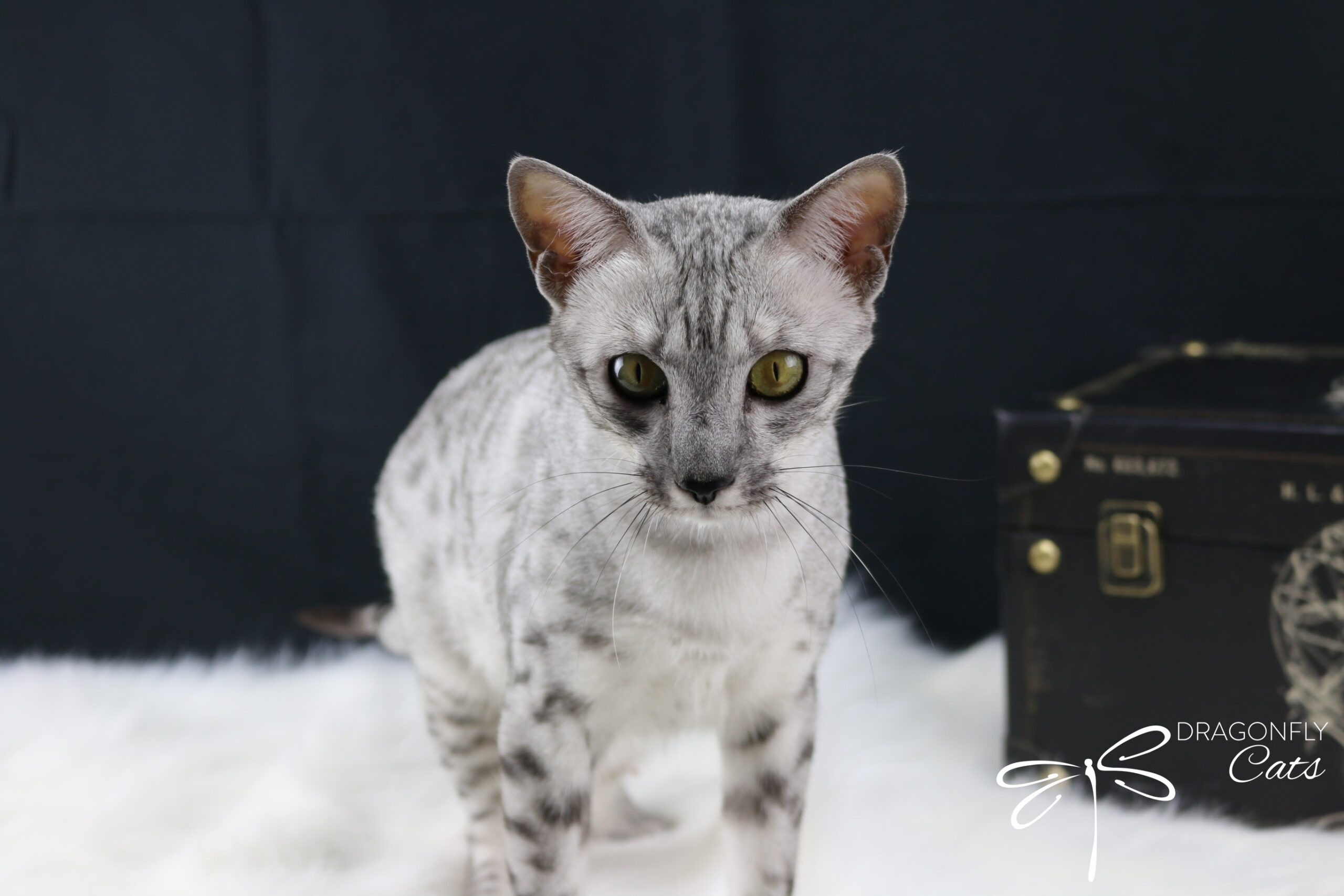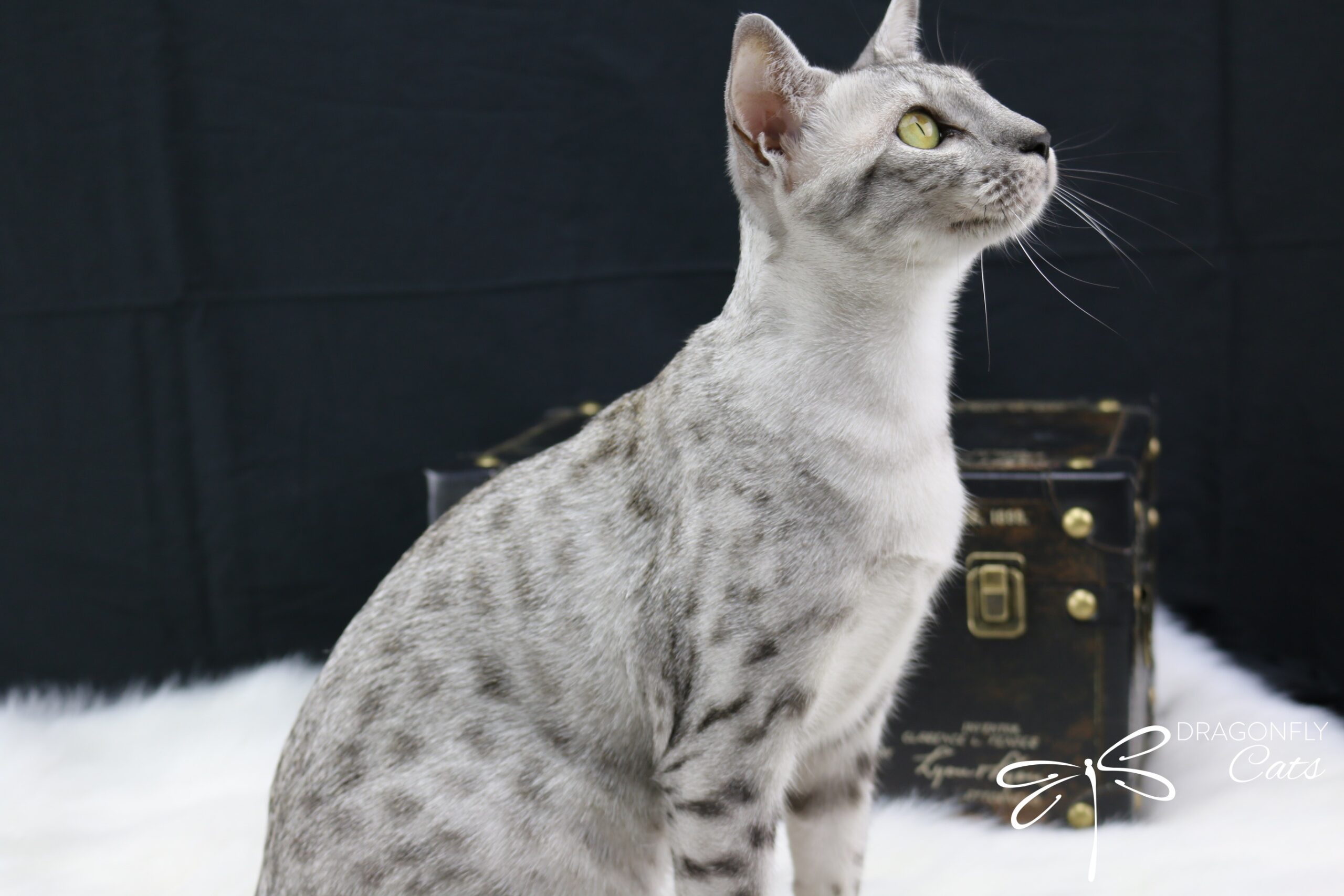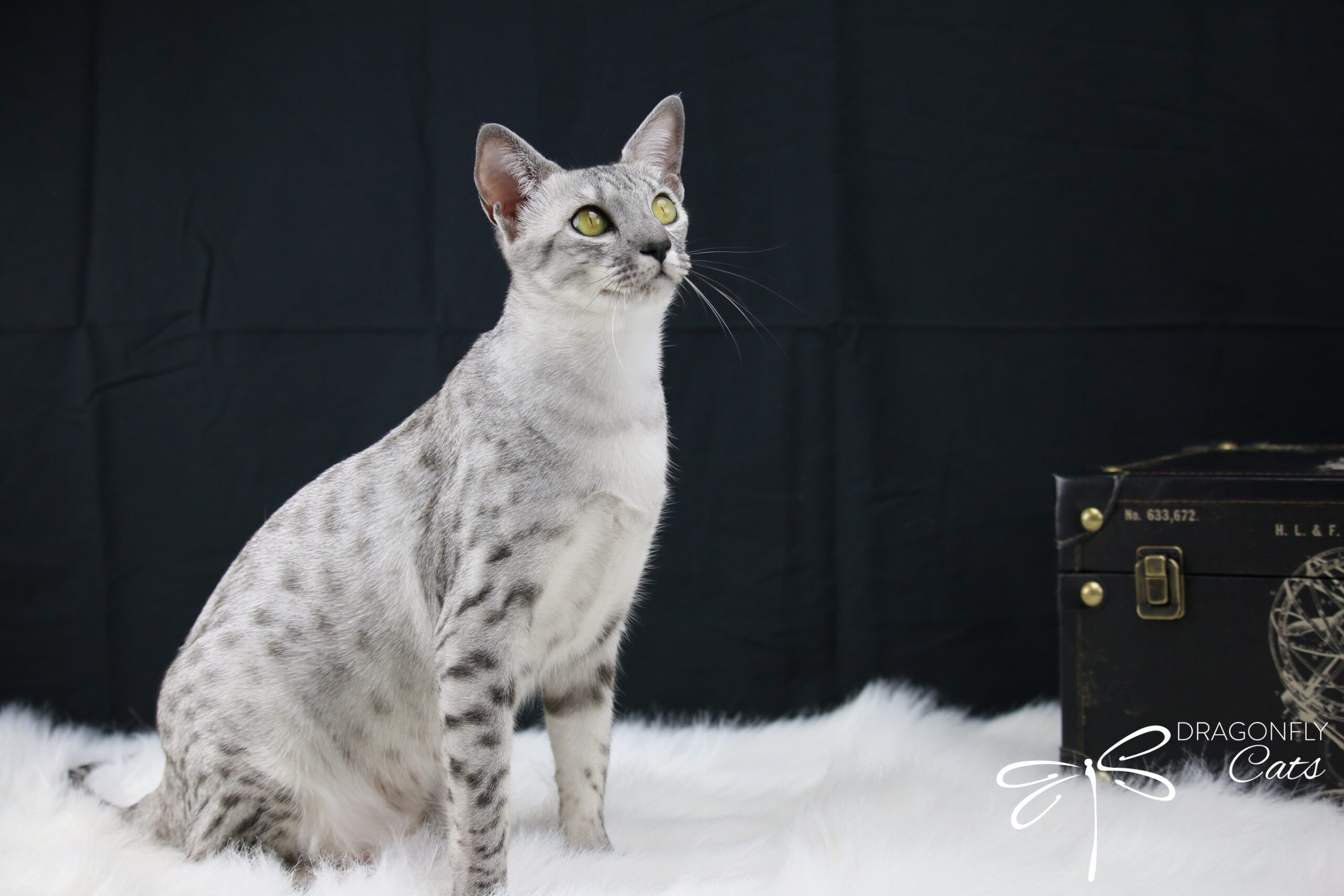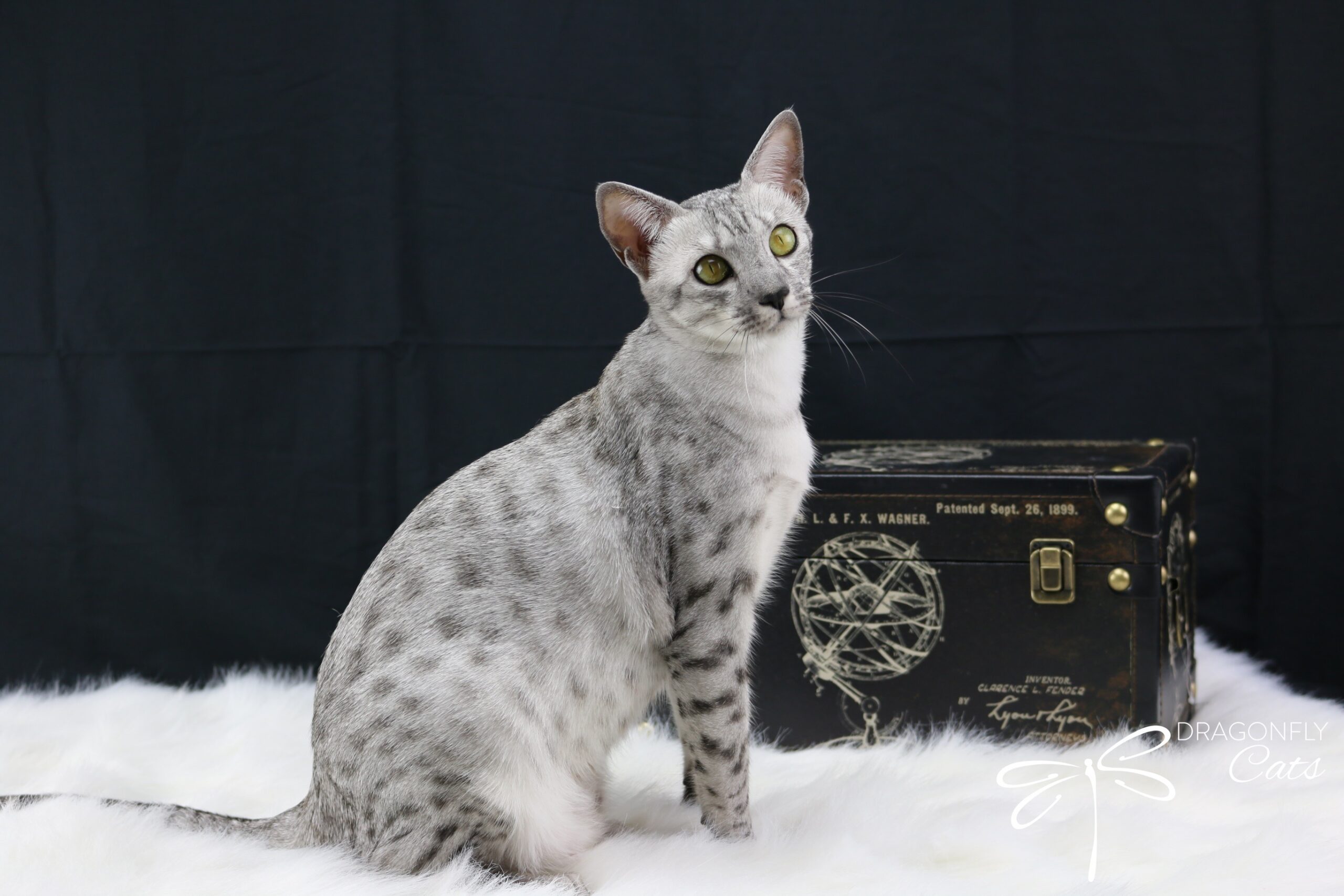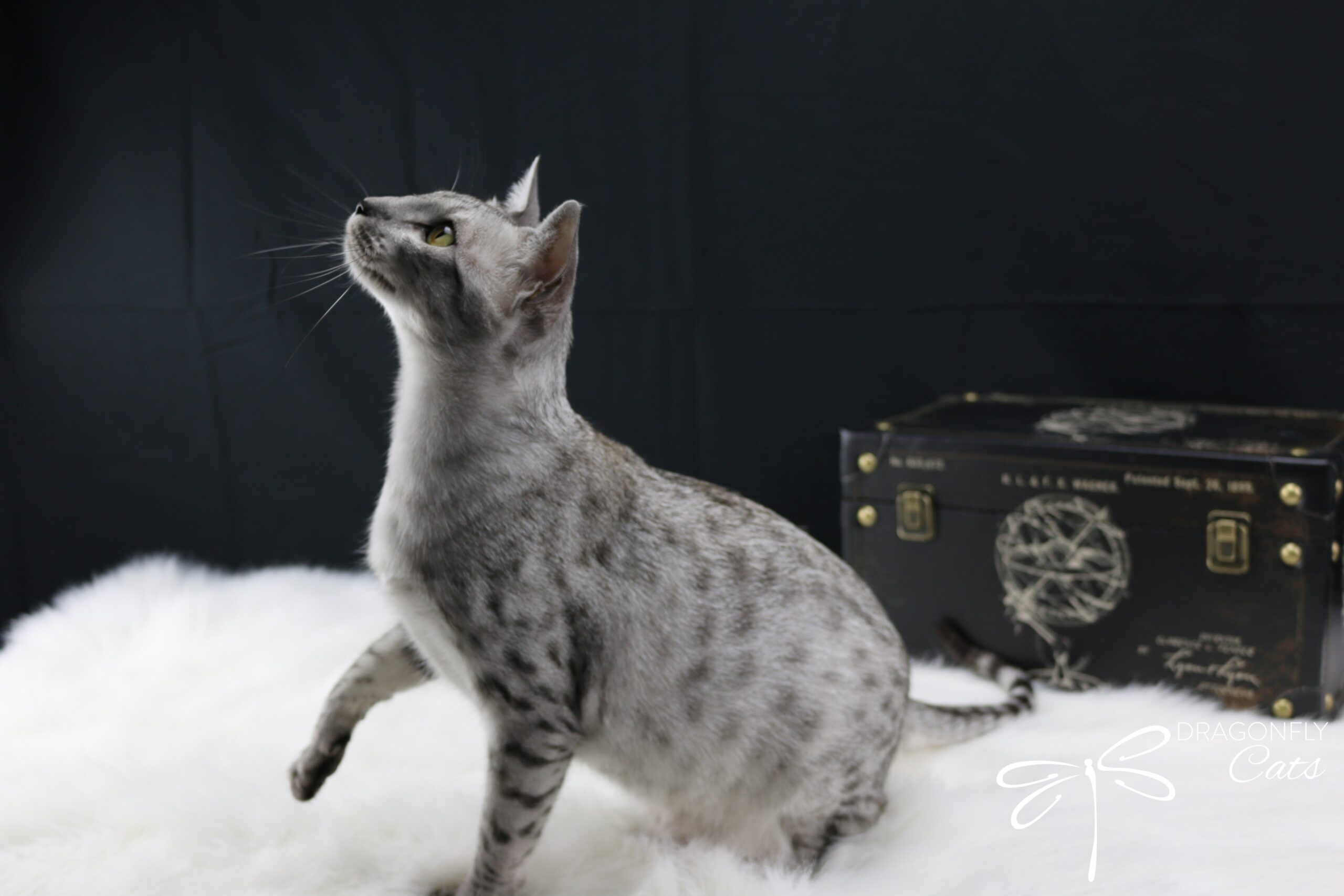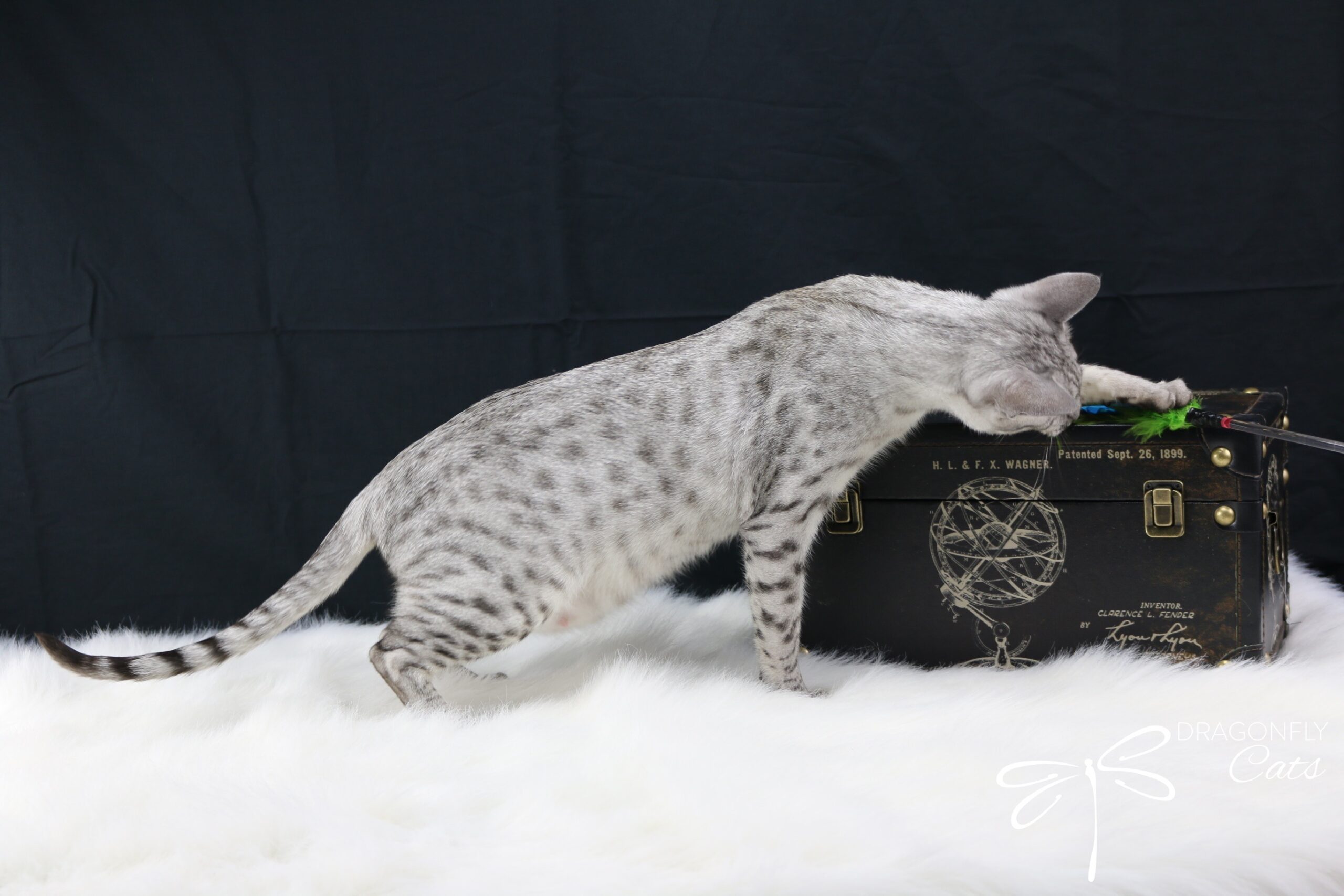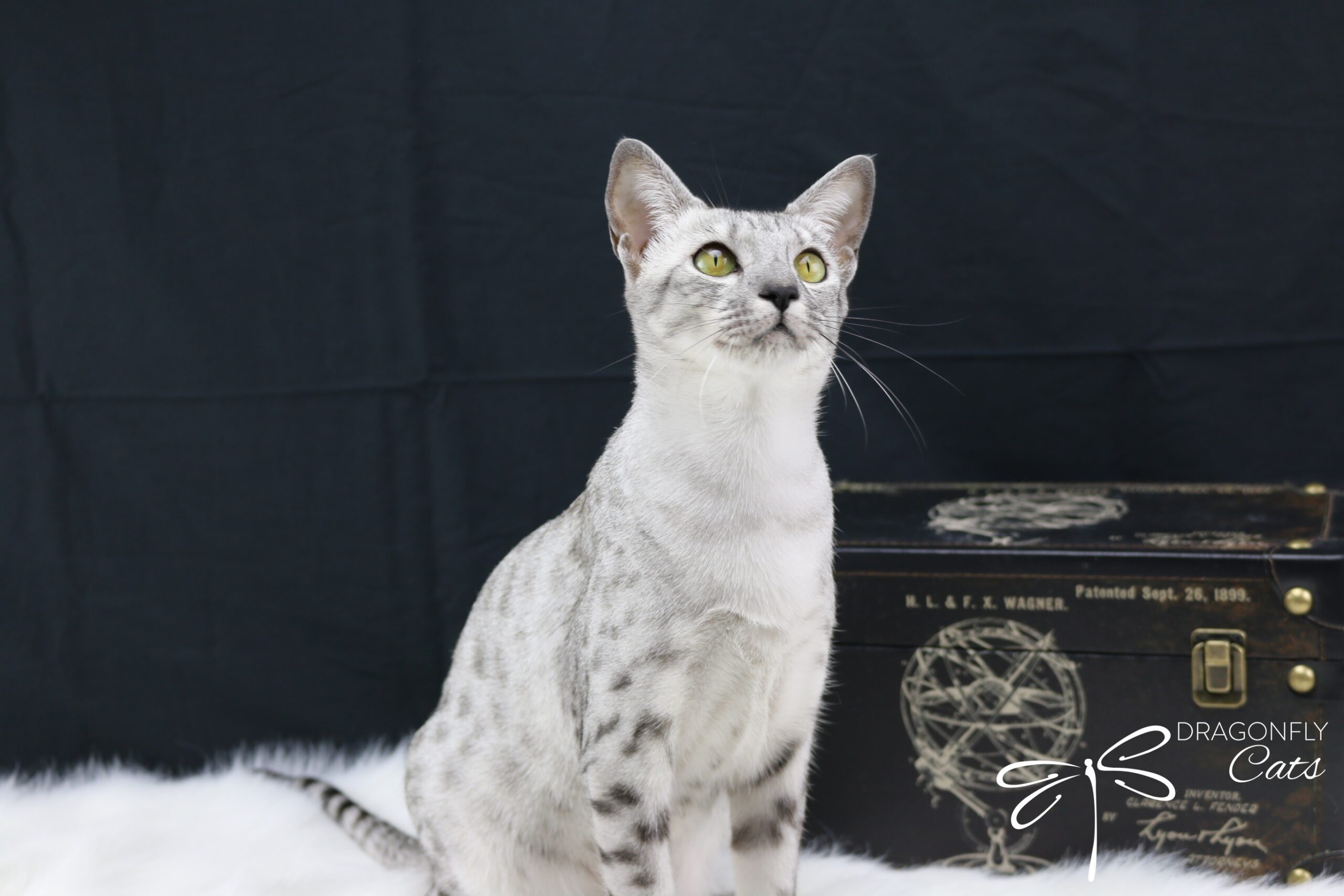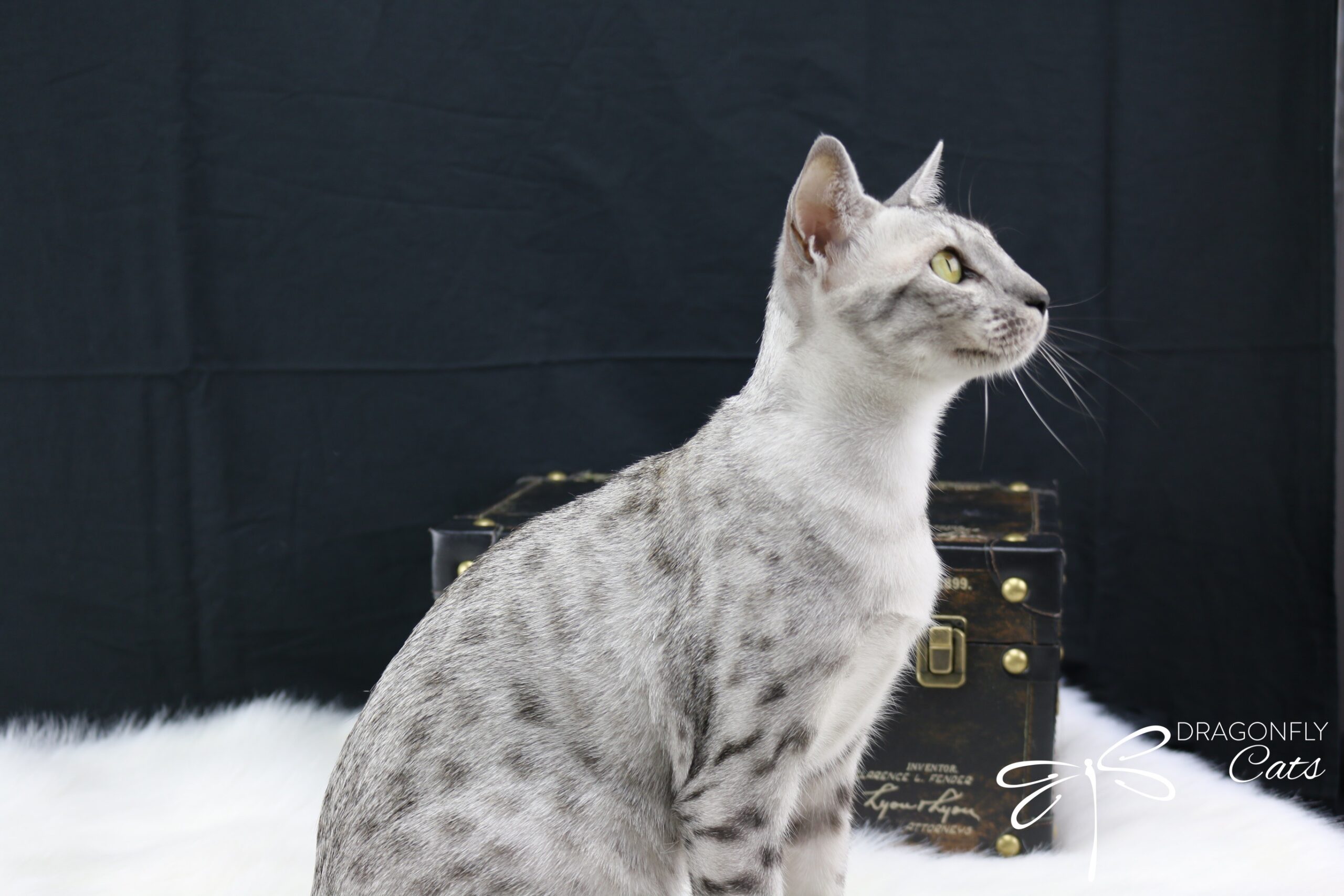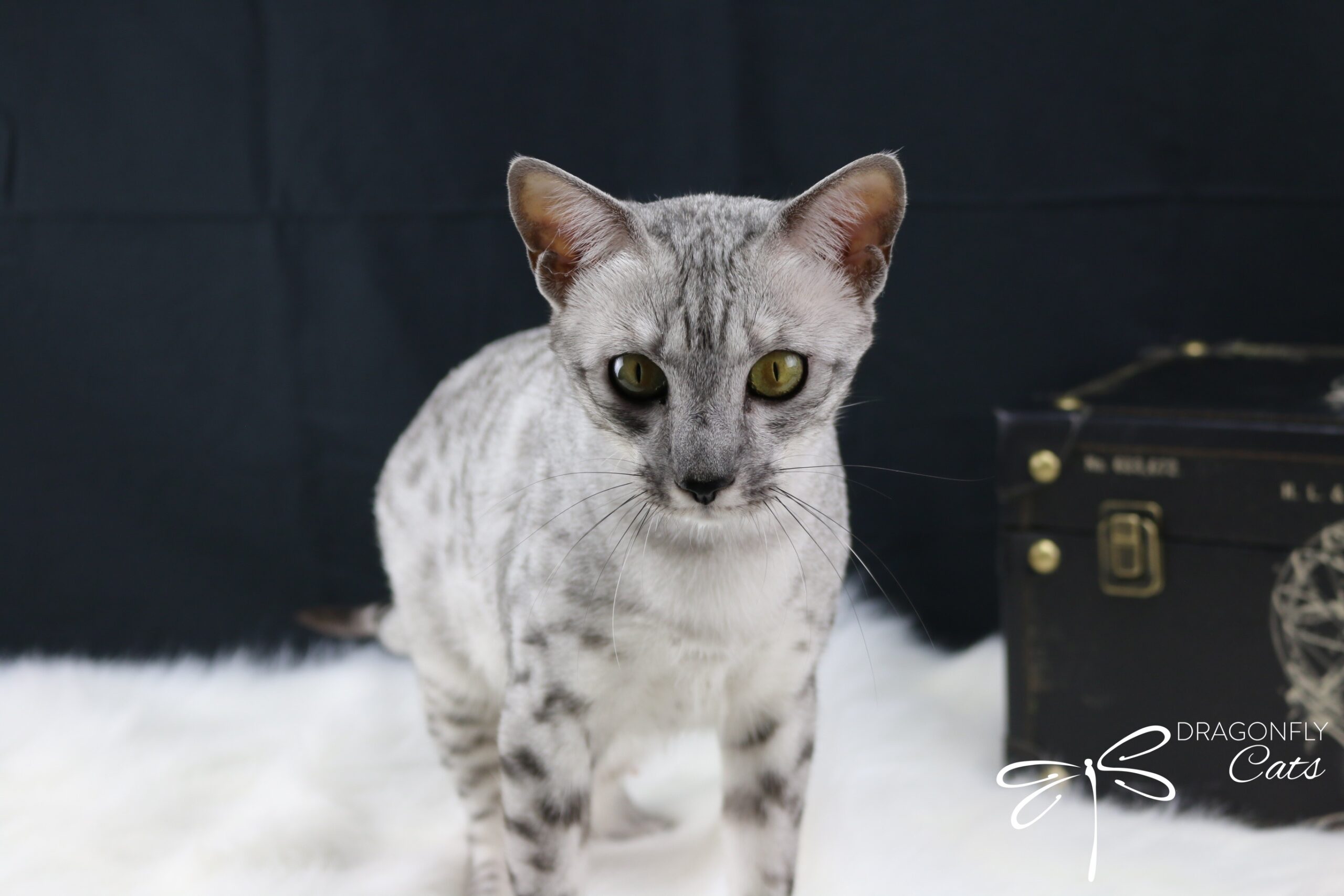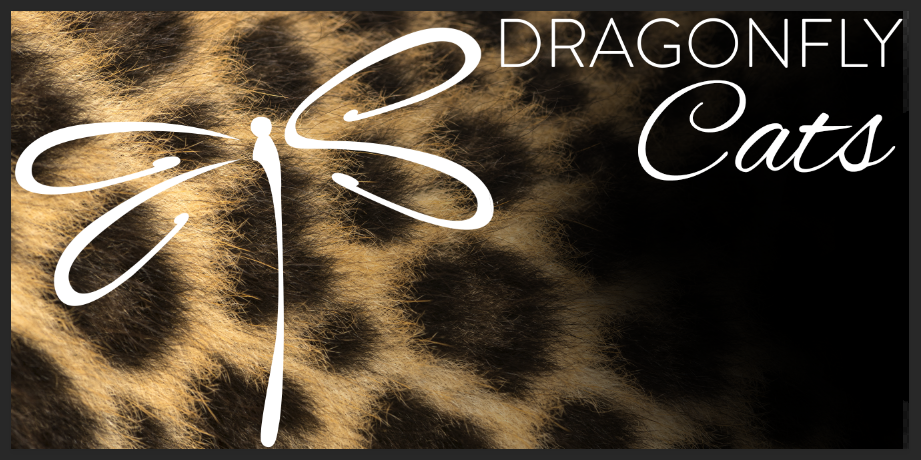 Captain Marvel of DragonflySV
Little fancy! We are deeply in love with her but sometimes it is intense. This girl loves from the bottom of her heart or not at all, all black or white, no gray in between…. Her silver color could be a mixture of her intensity! No pun intended!
Color: Black Silver Spotted Tabby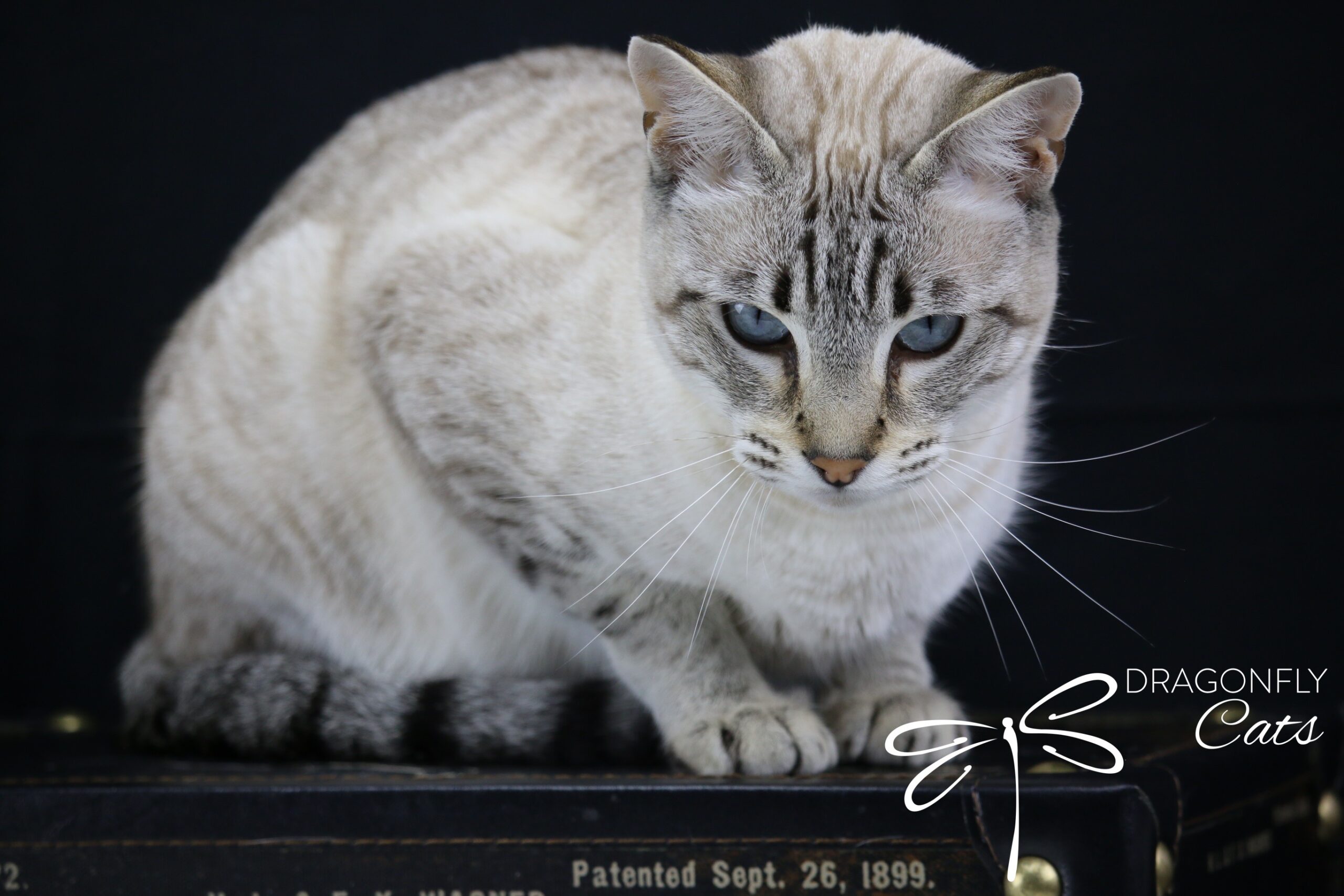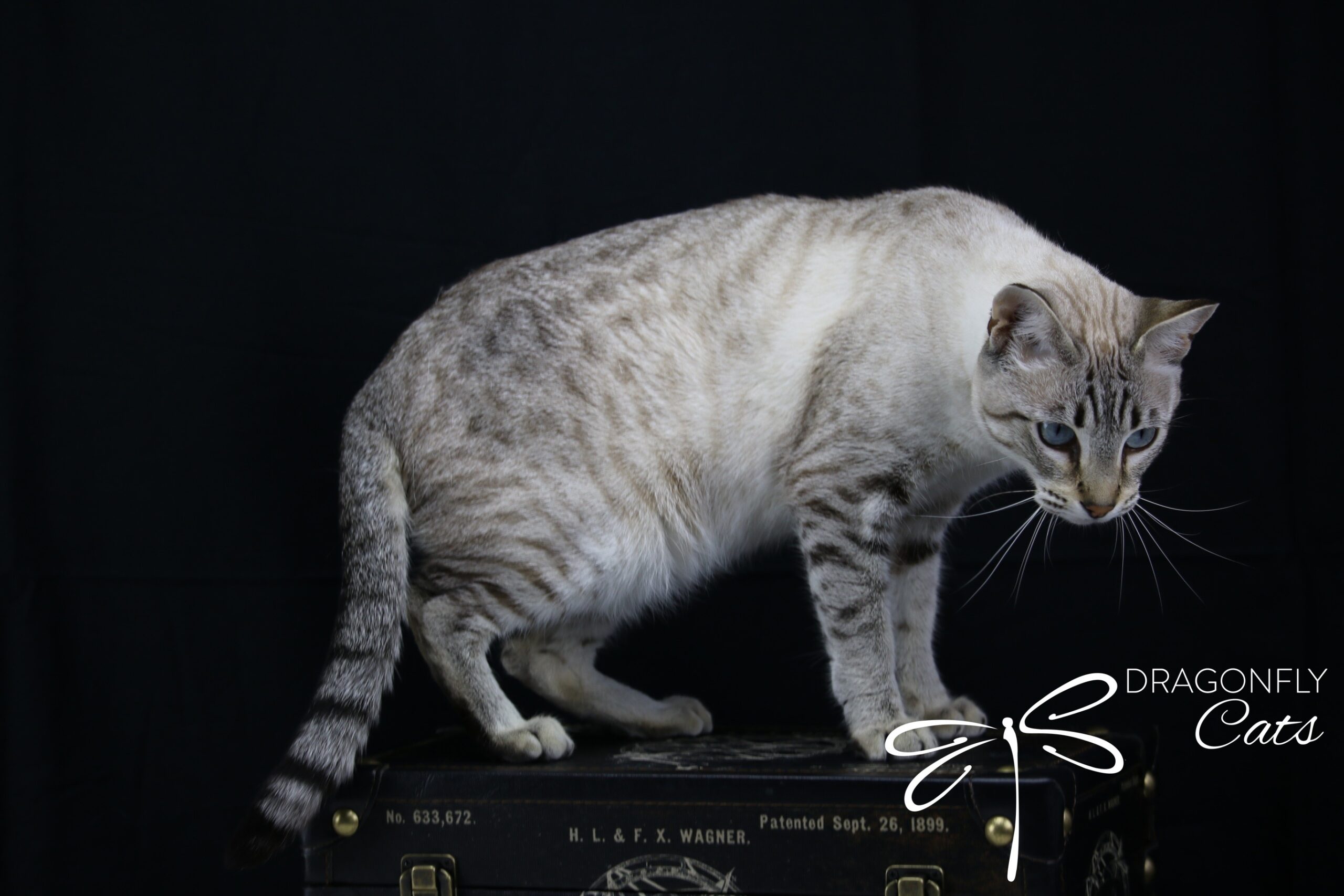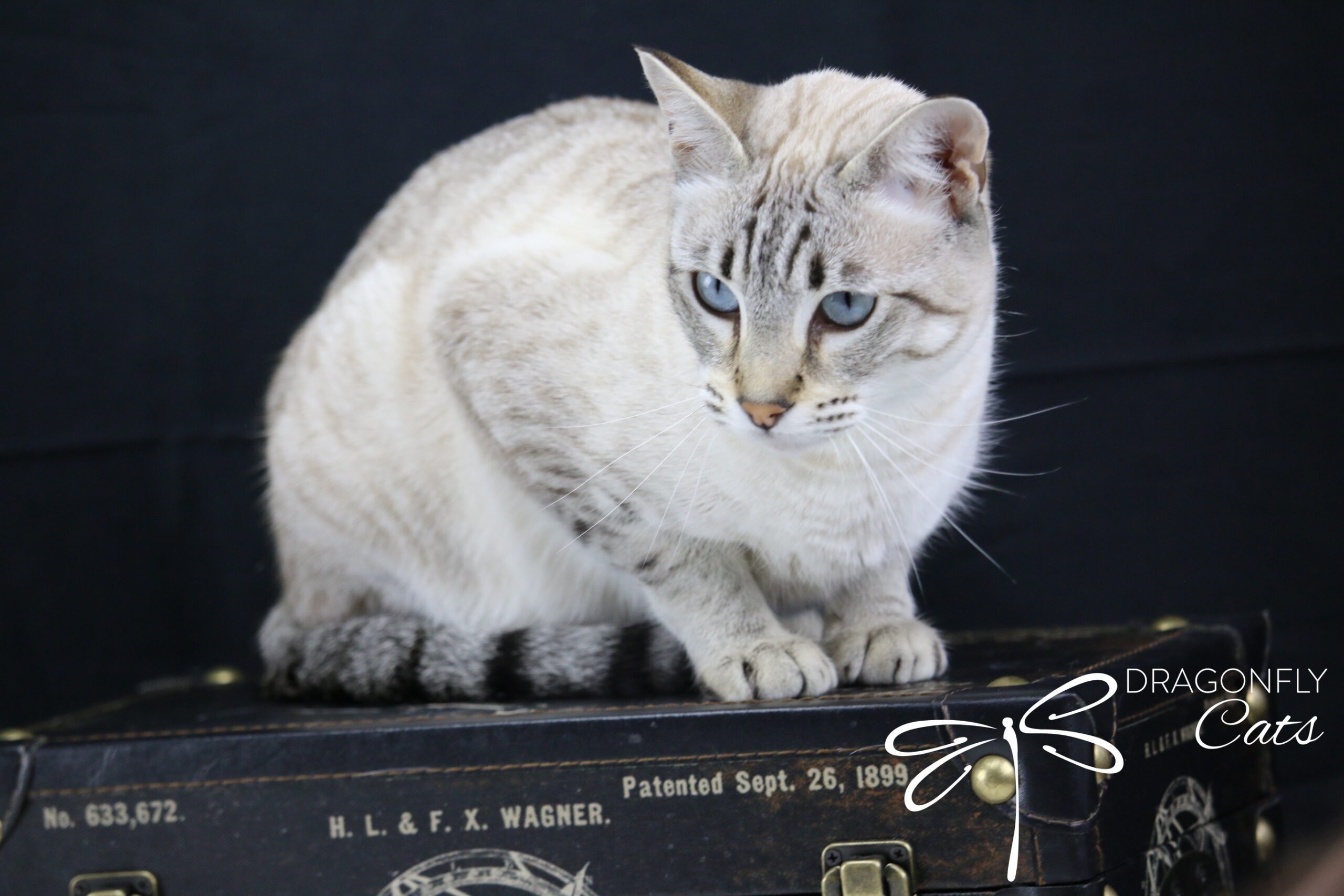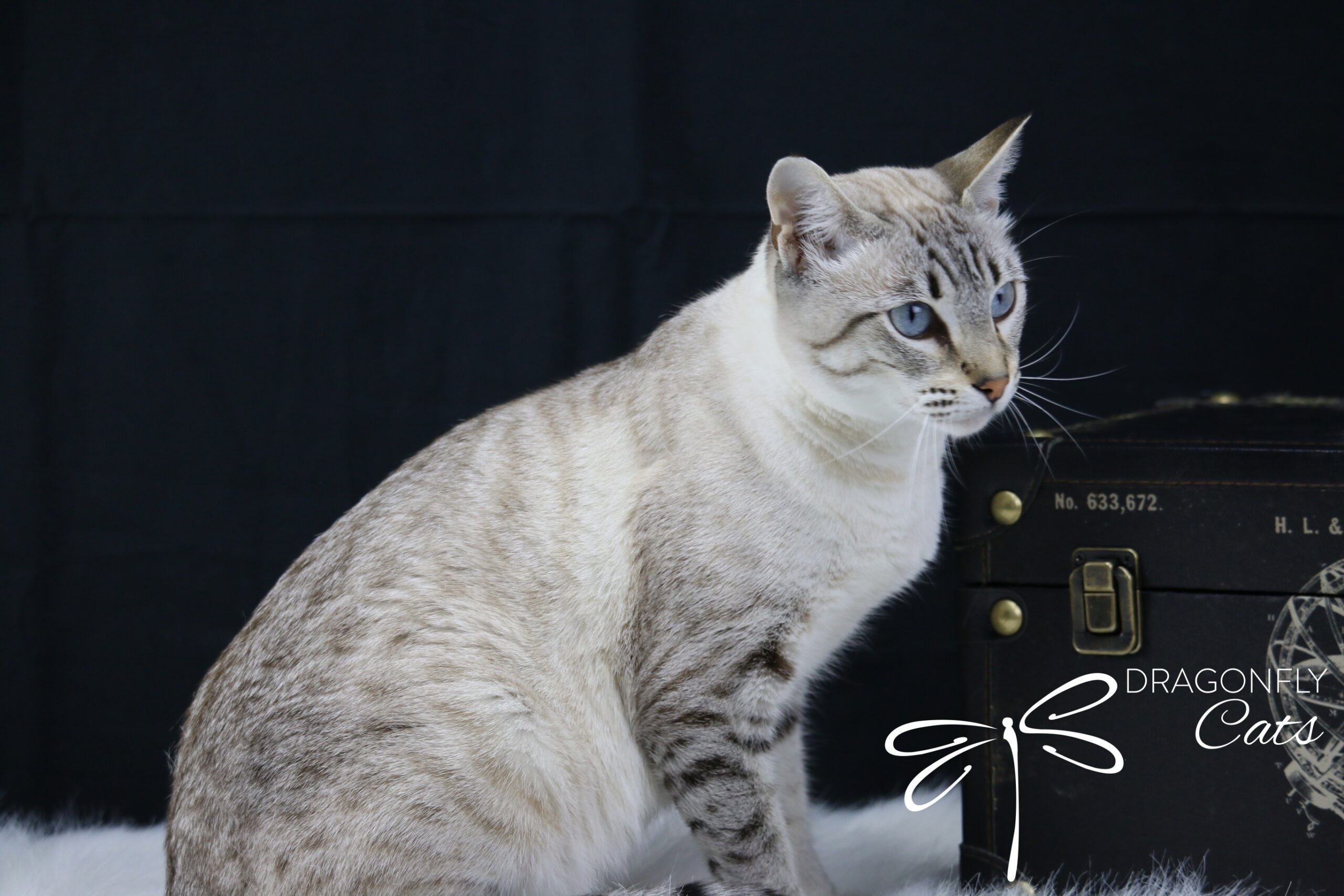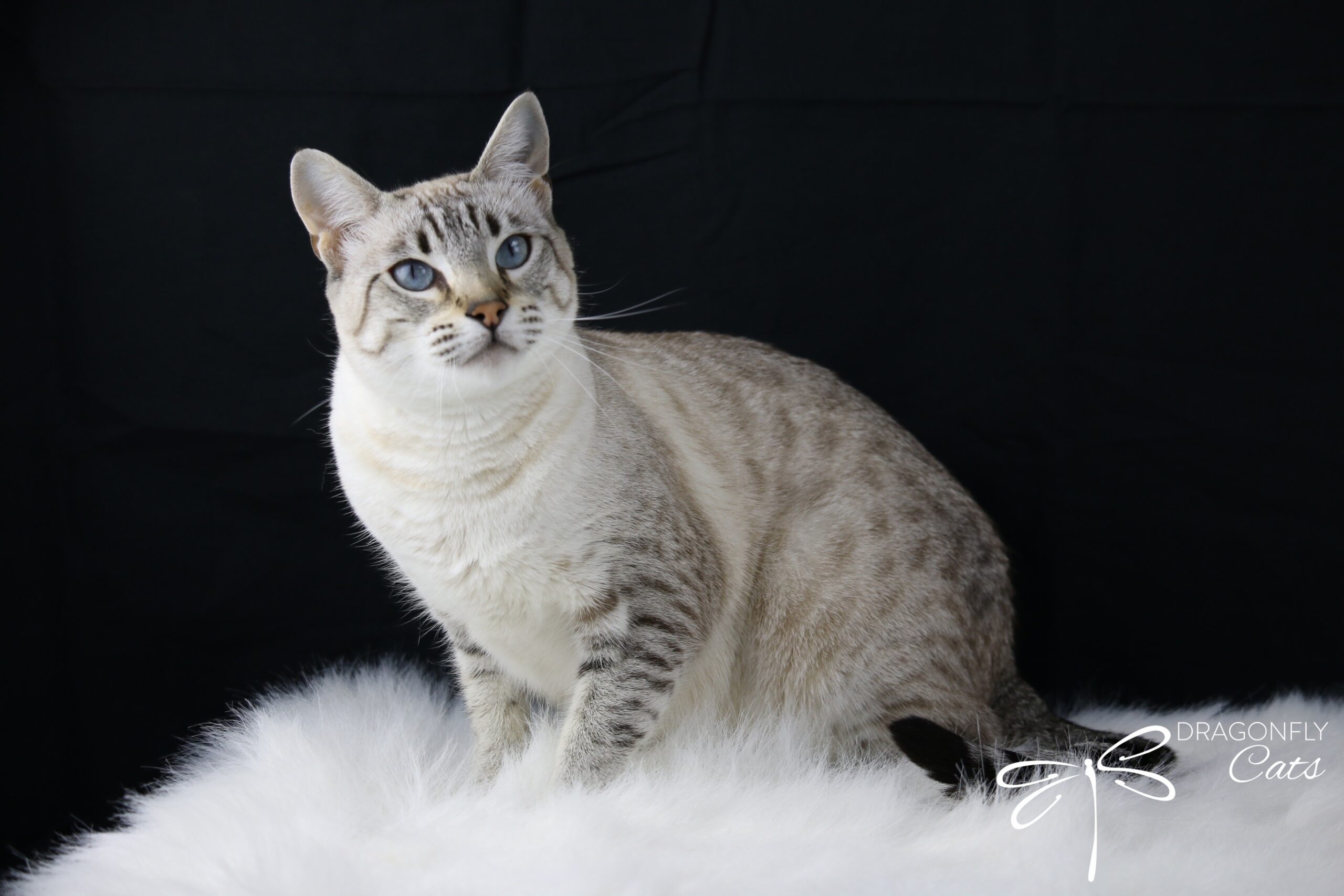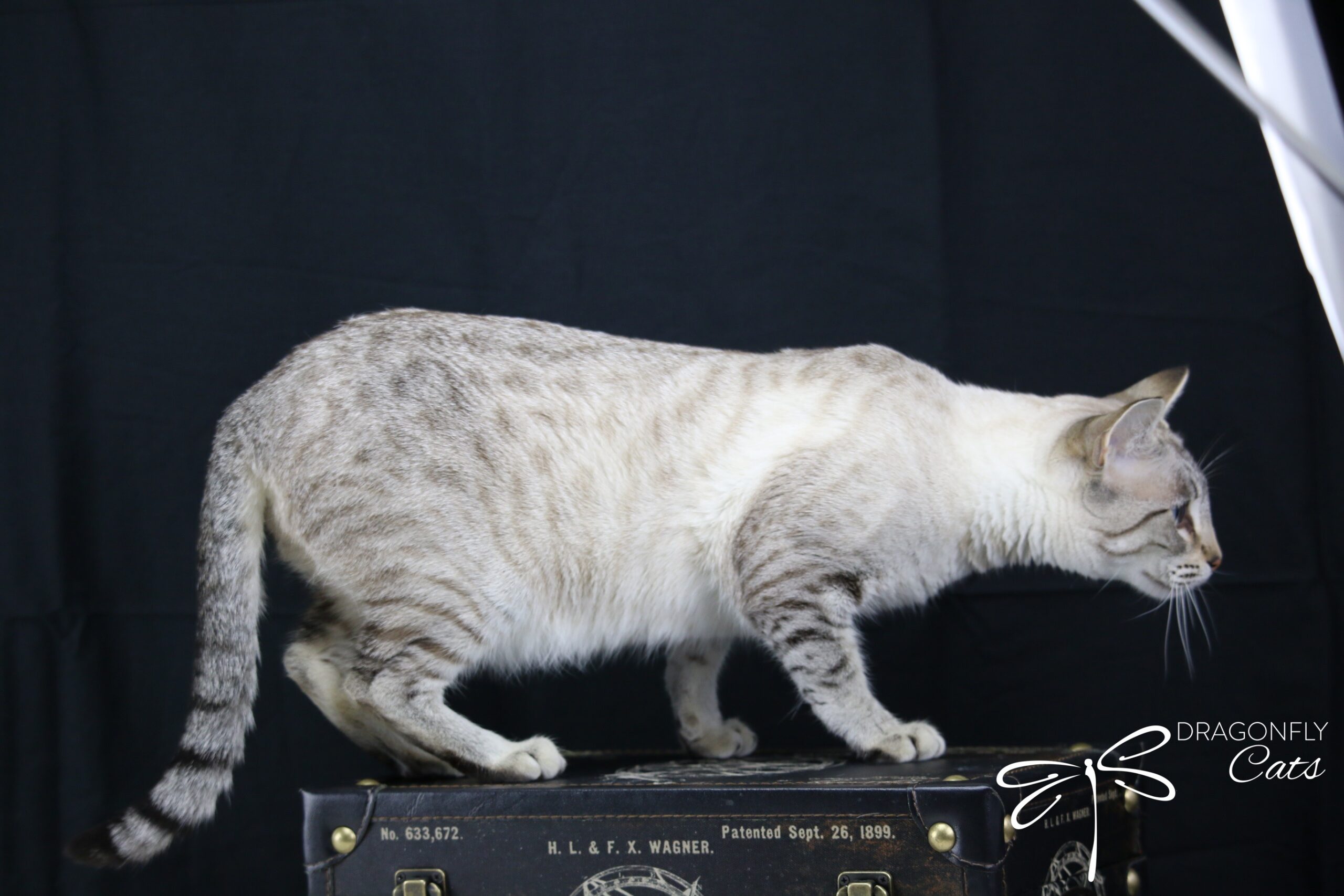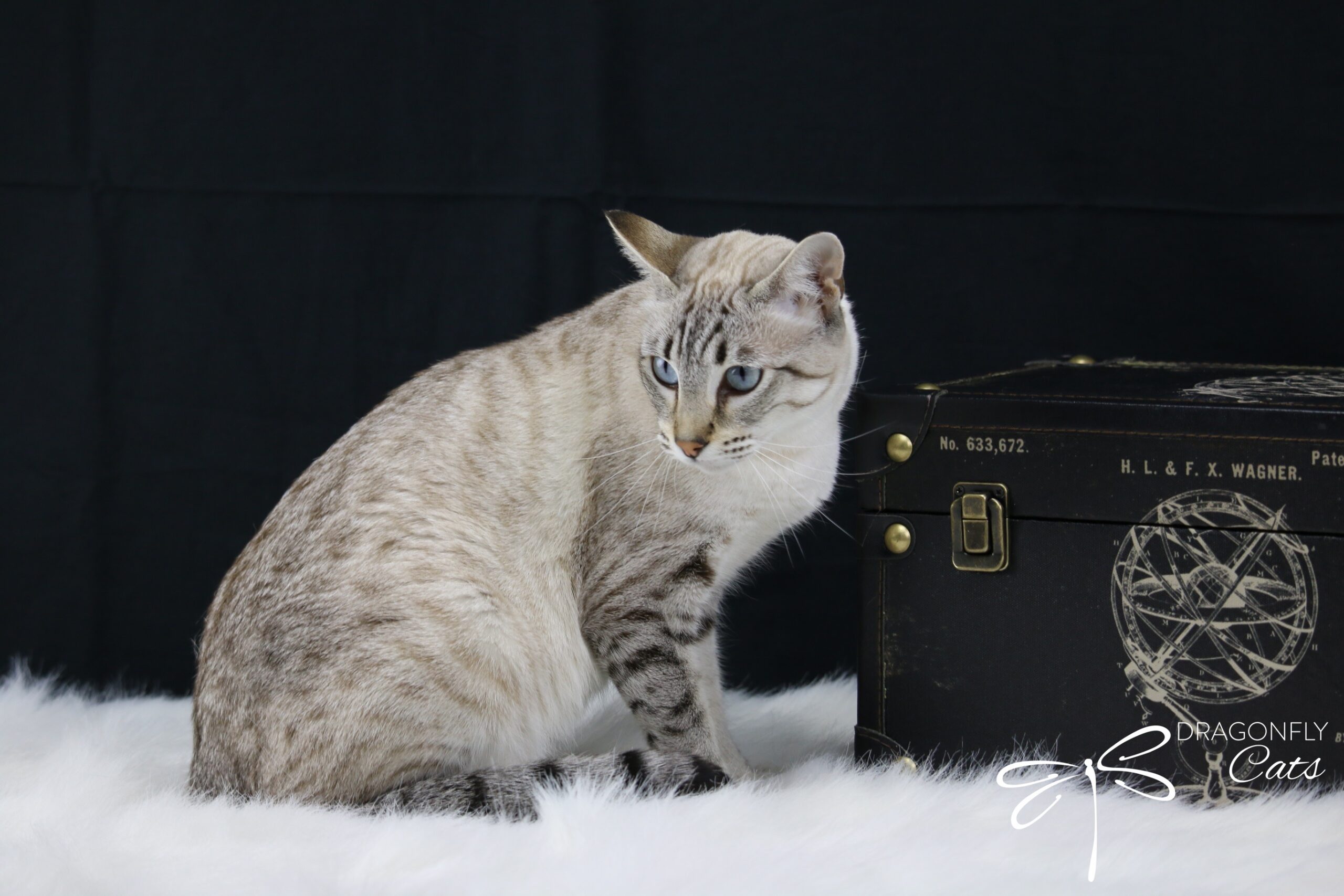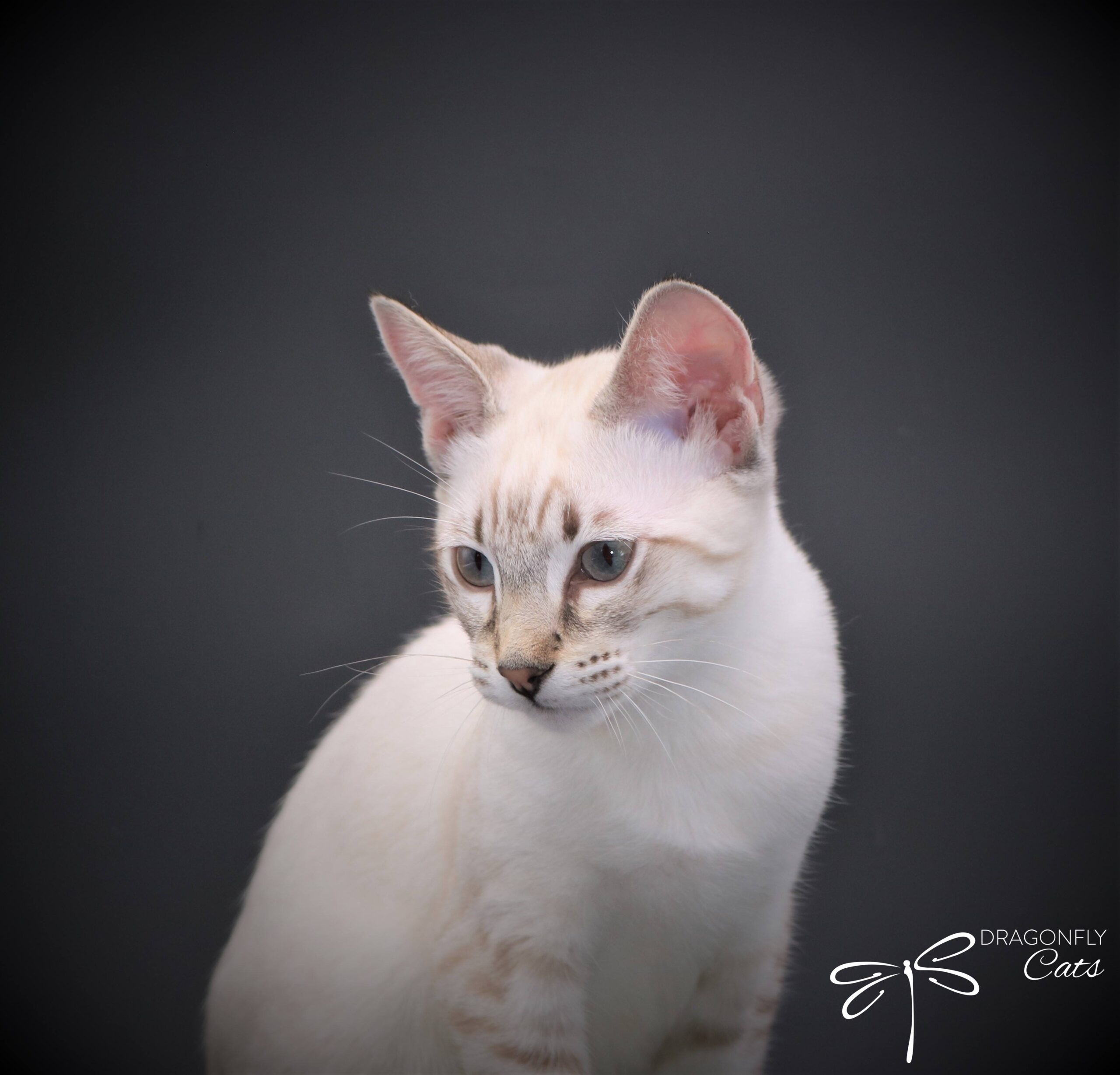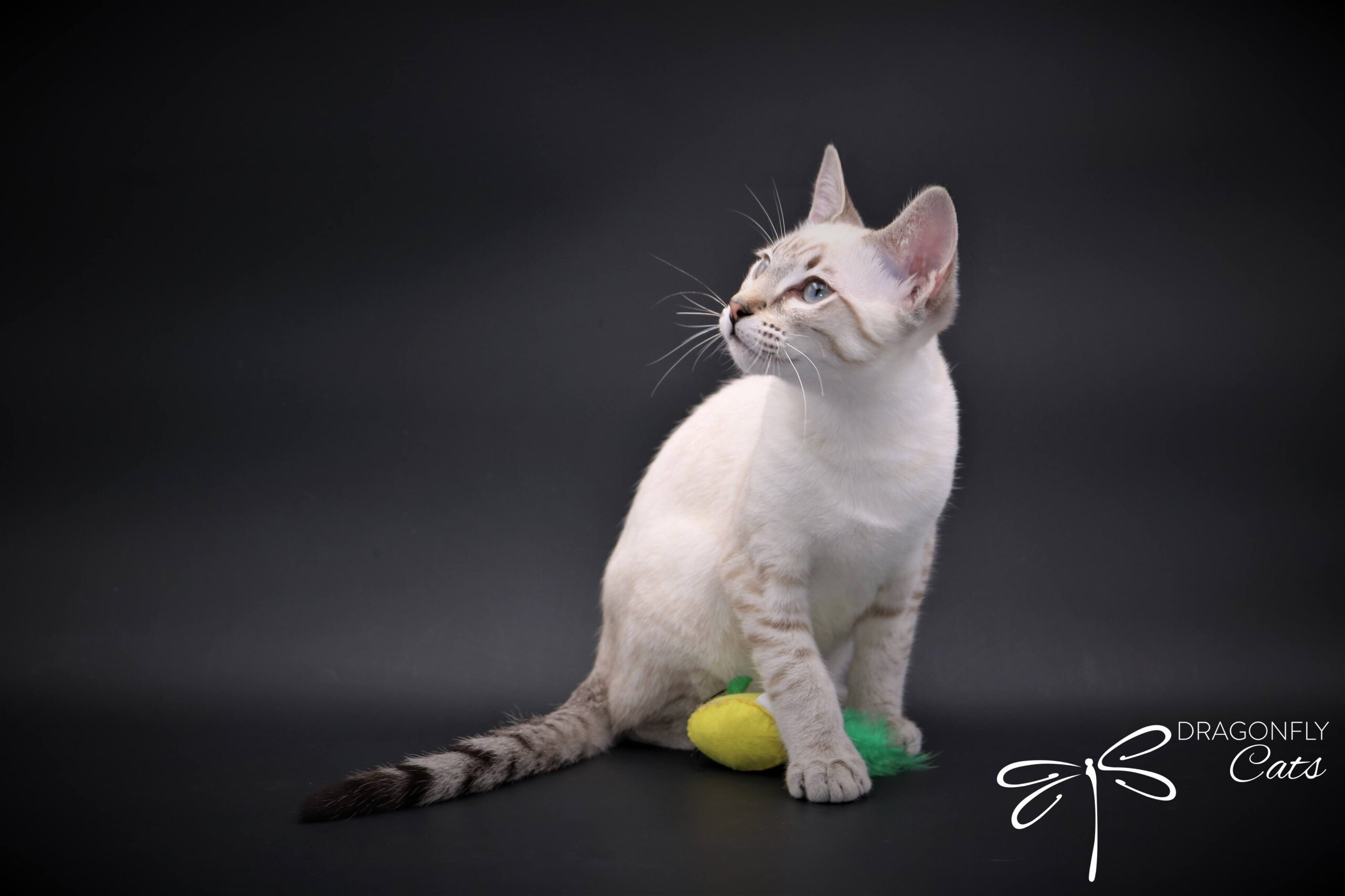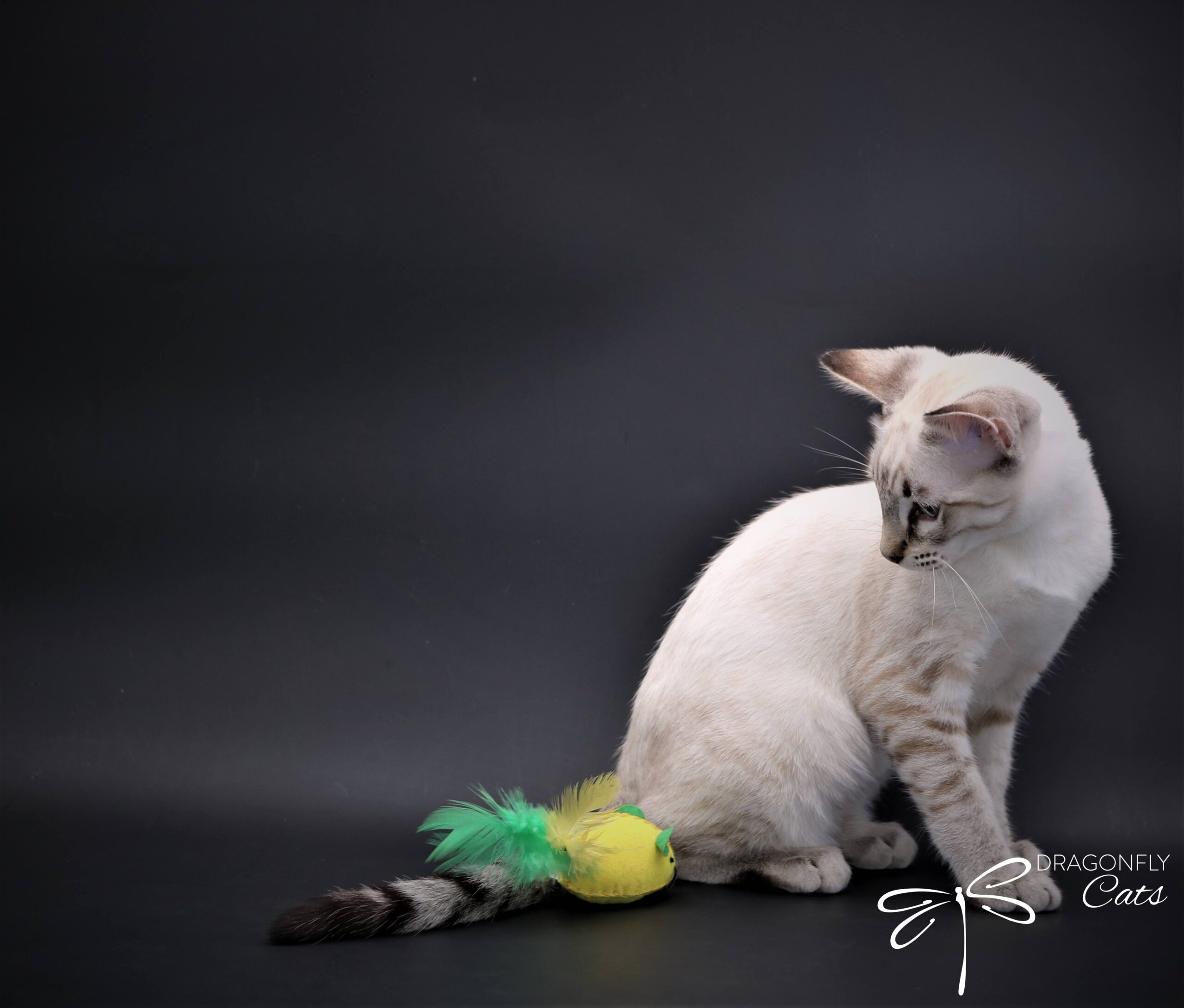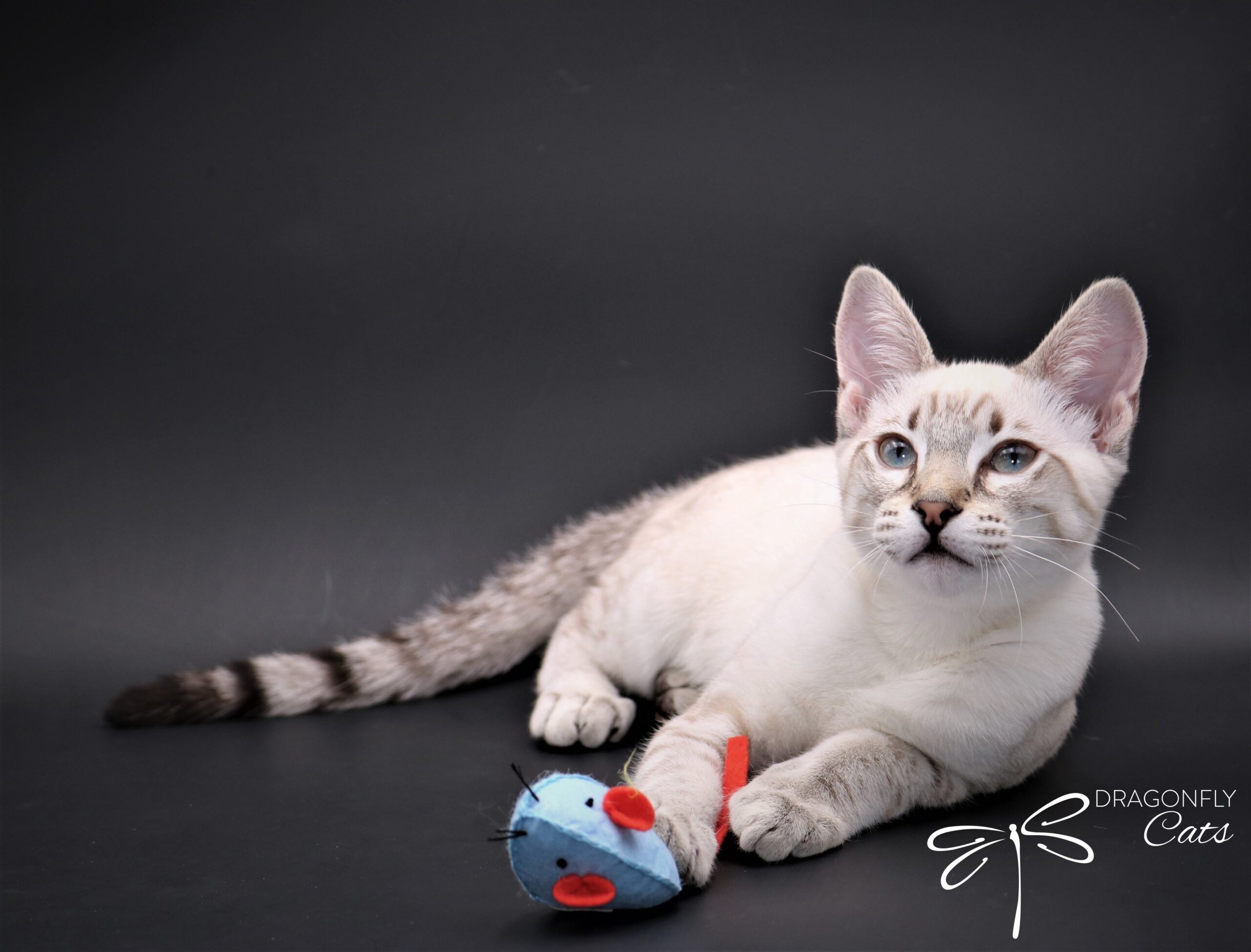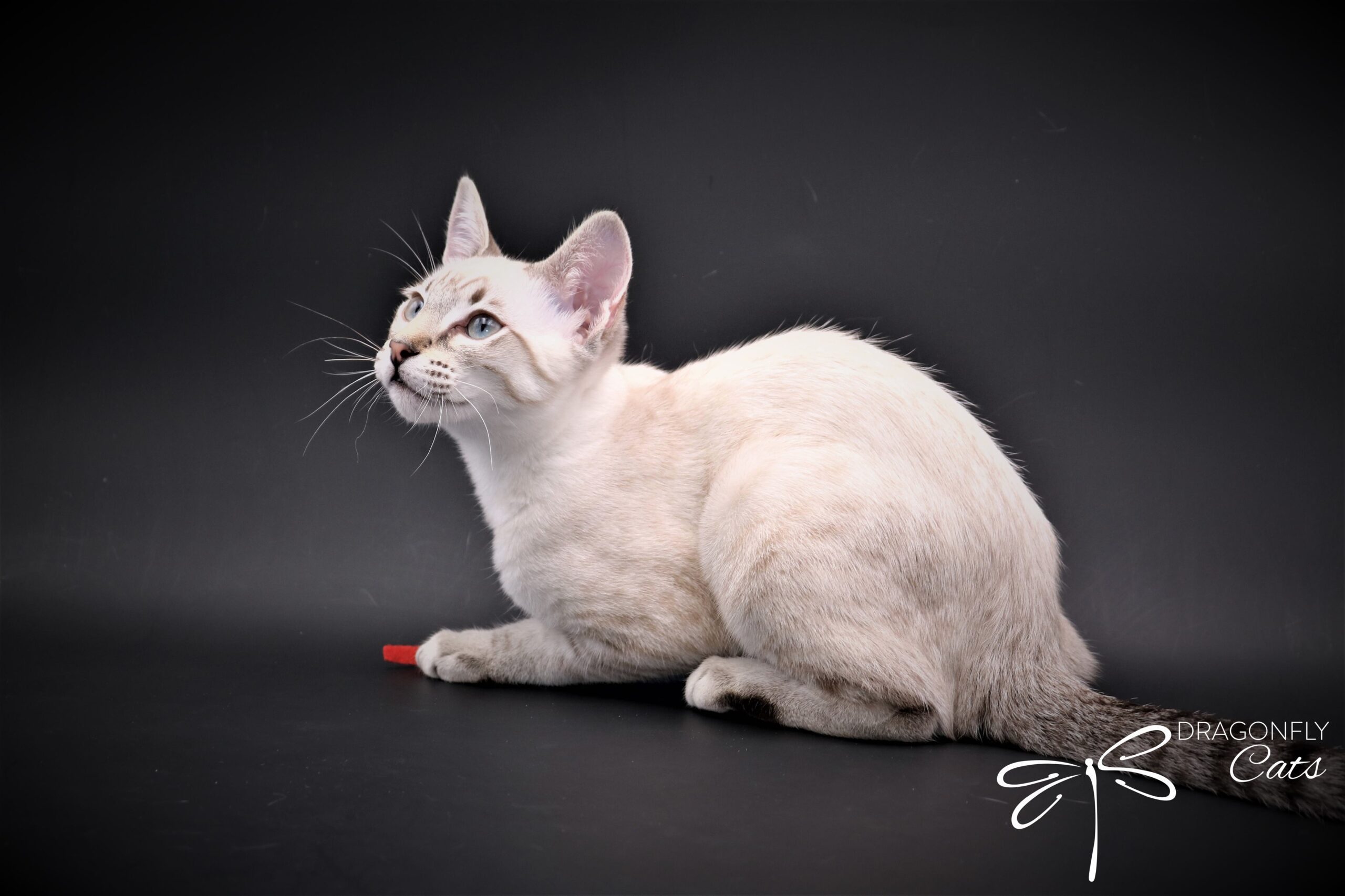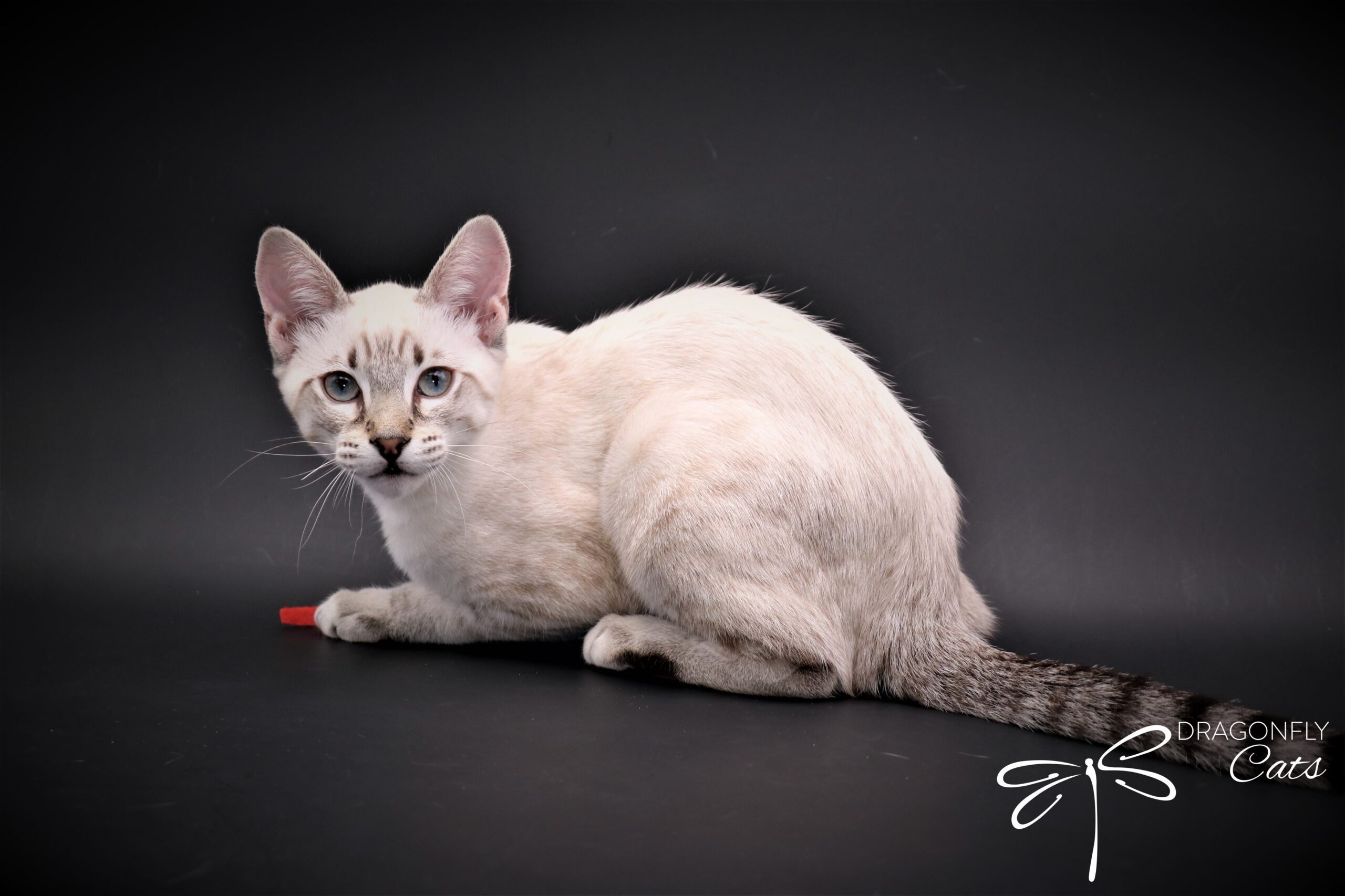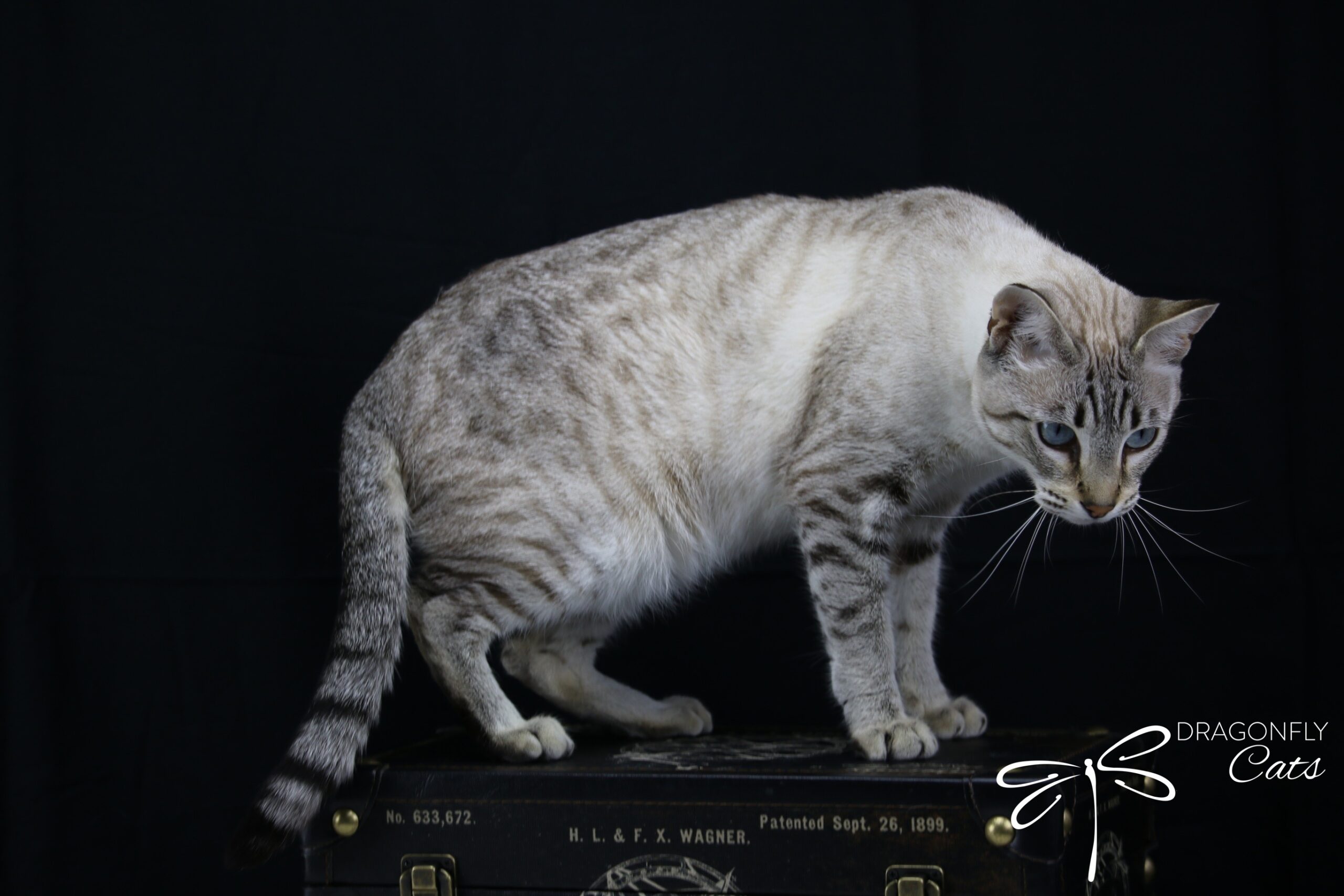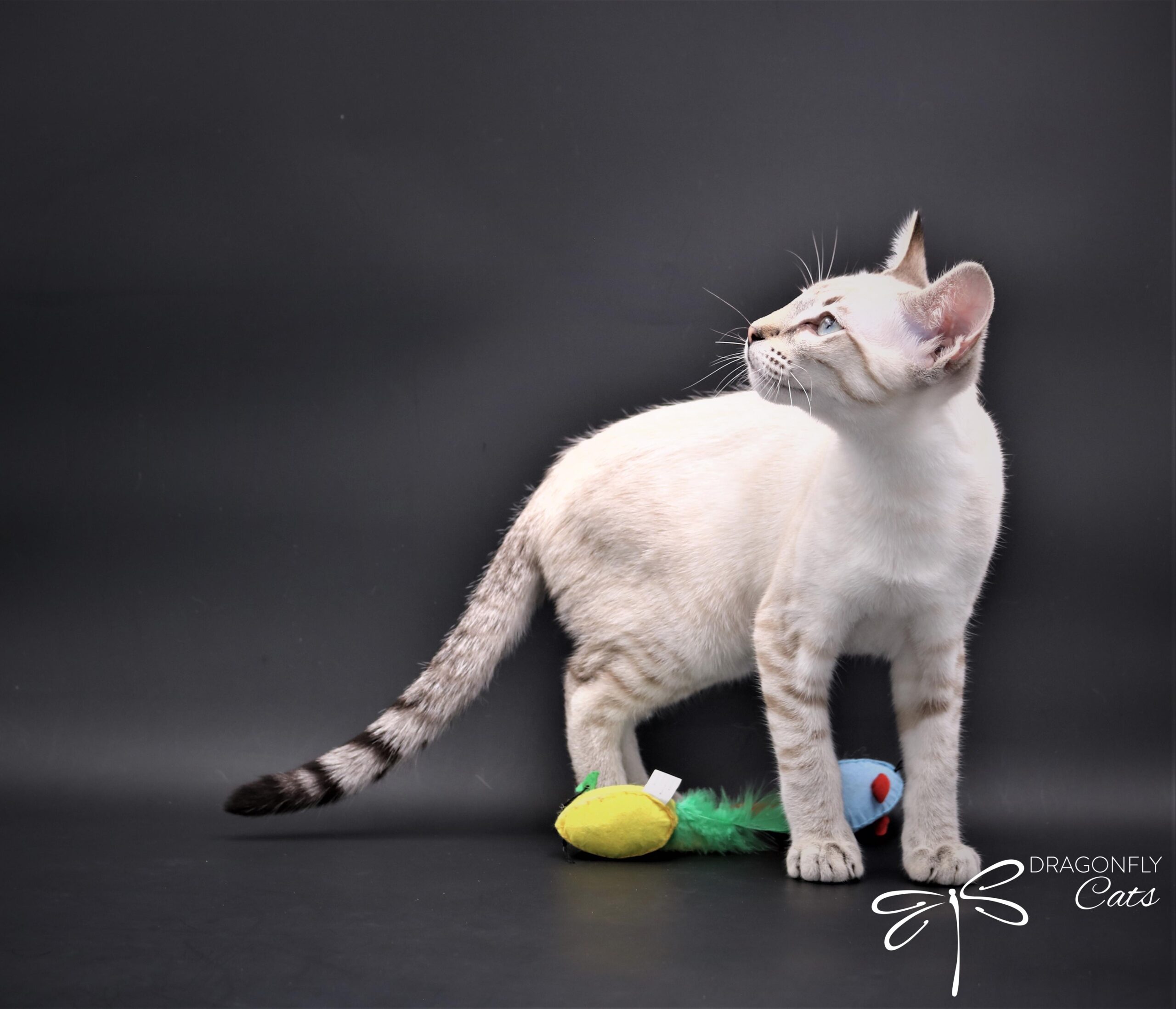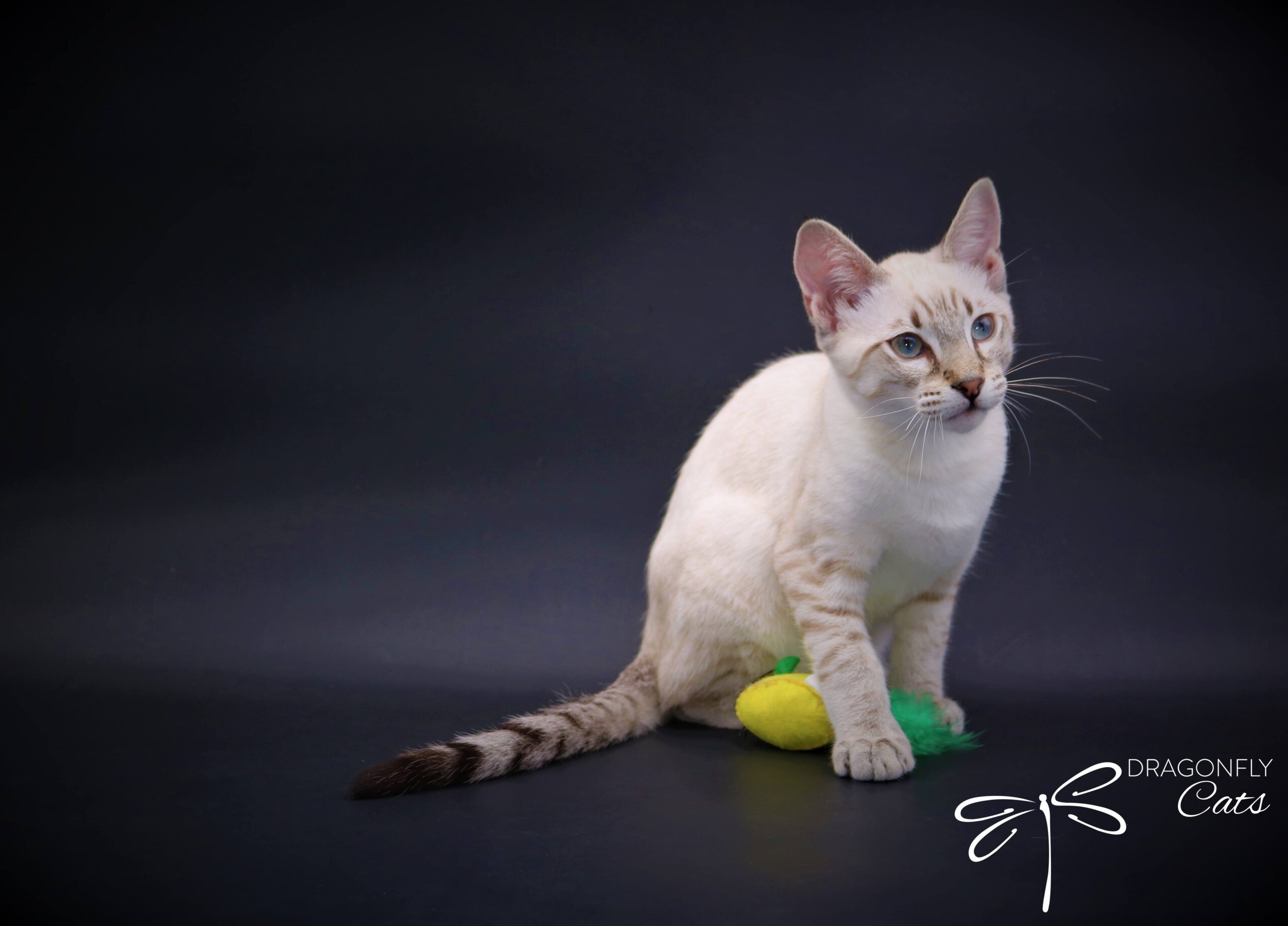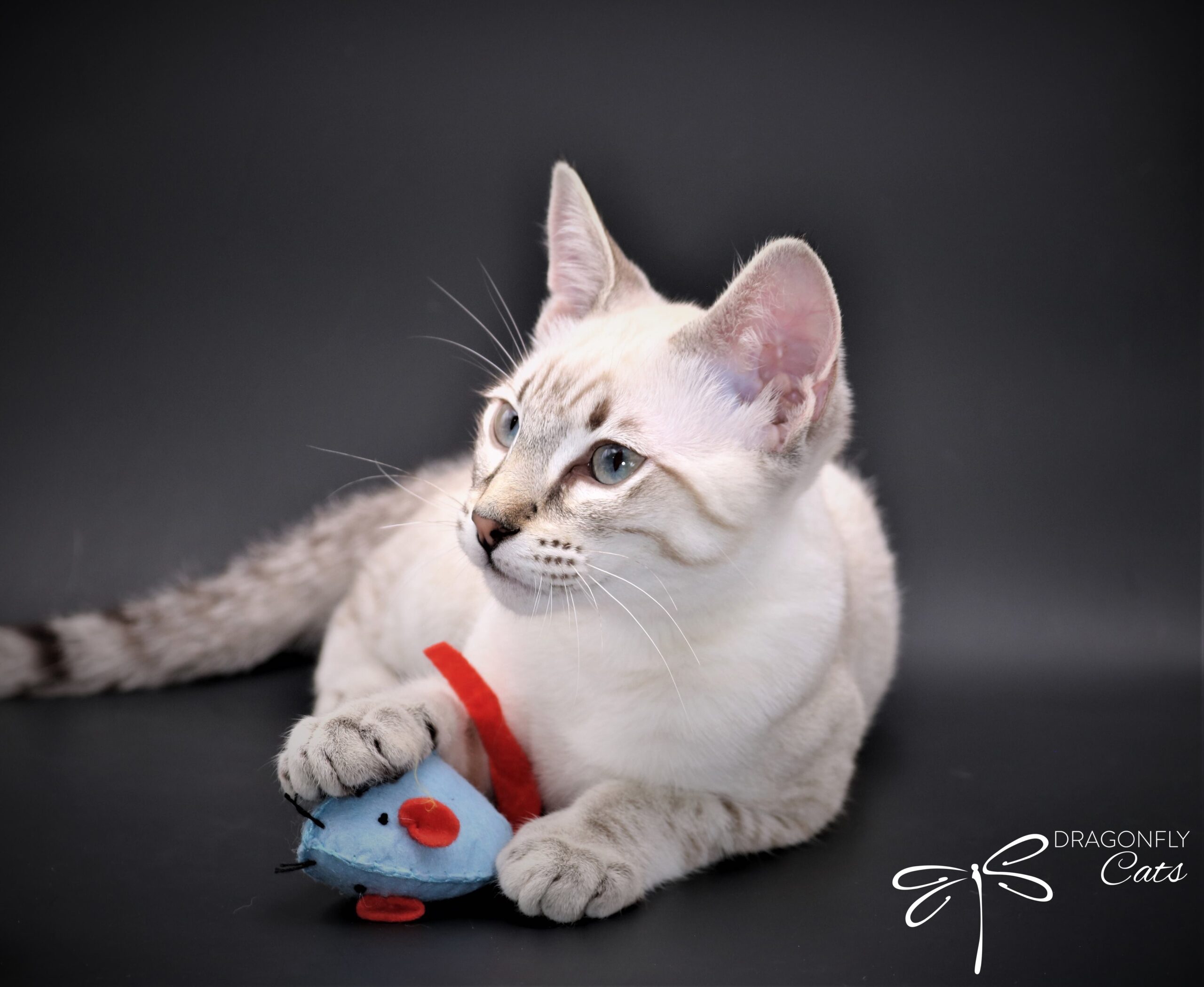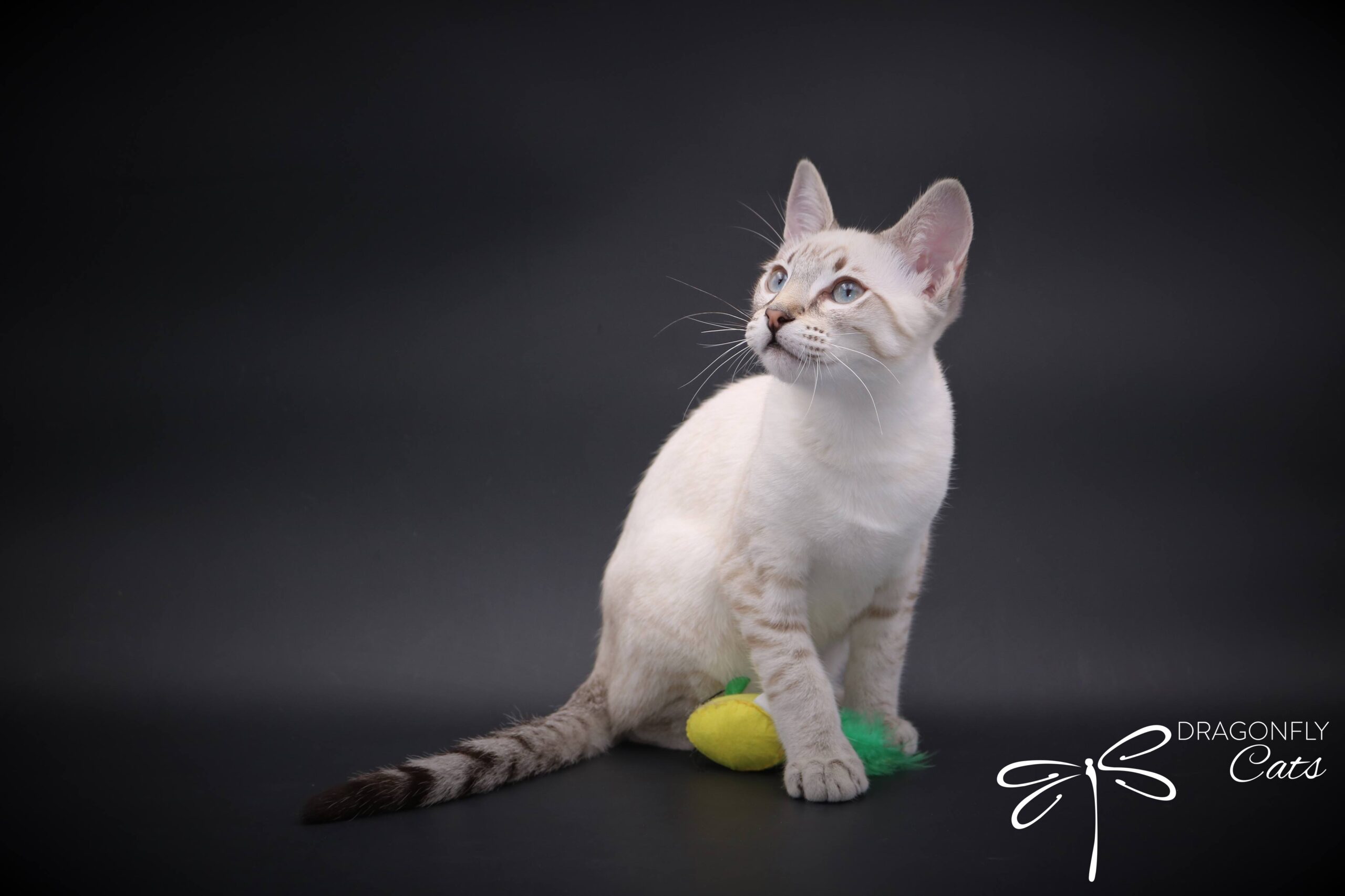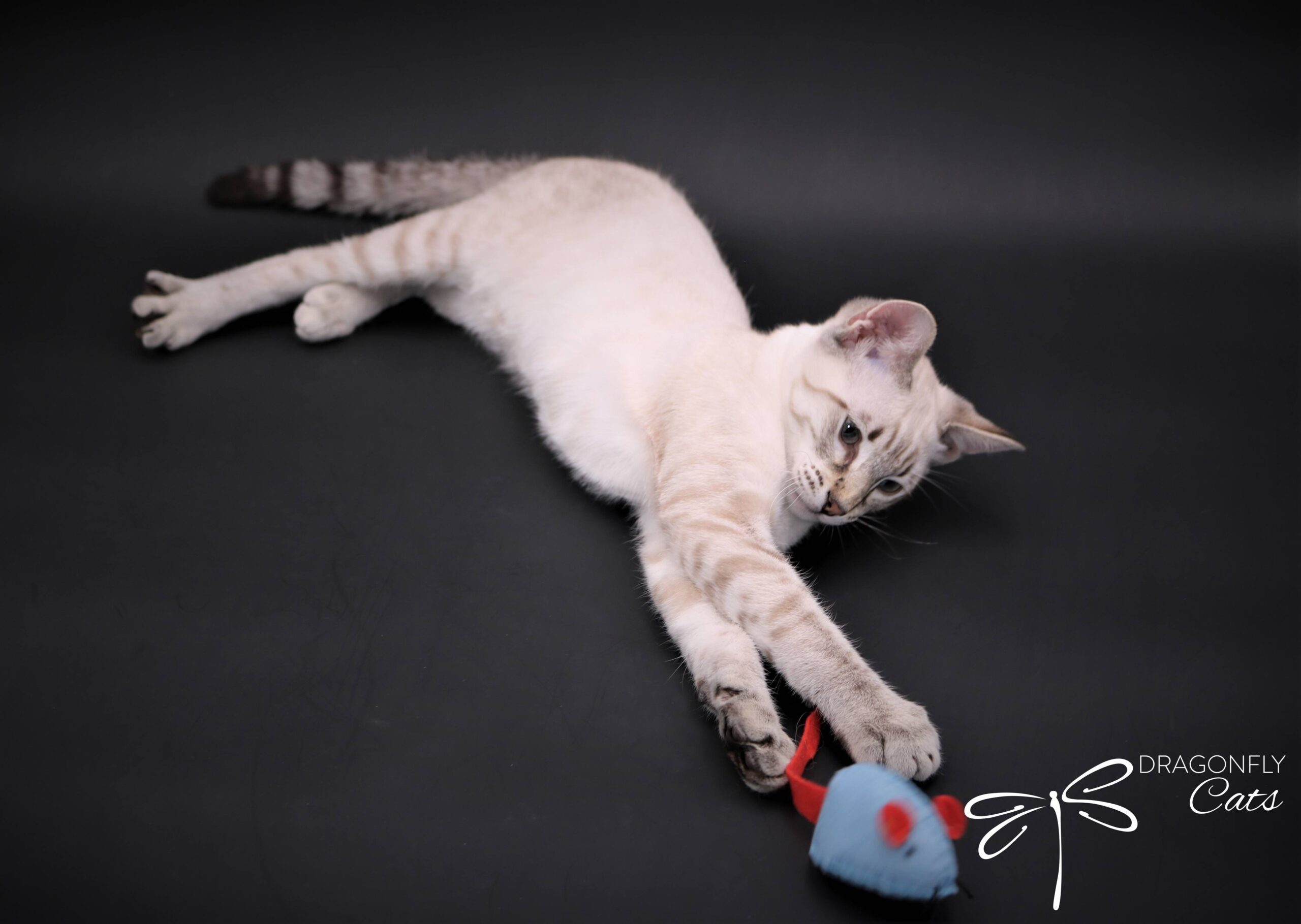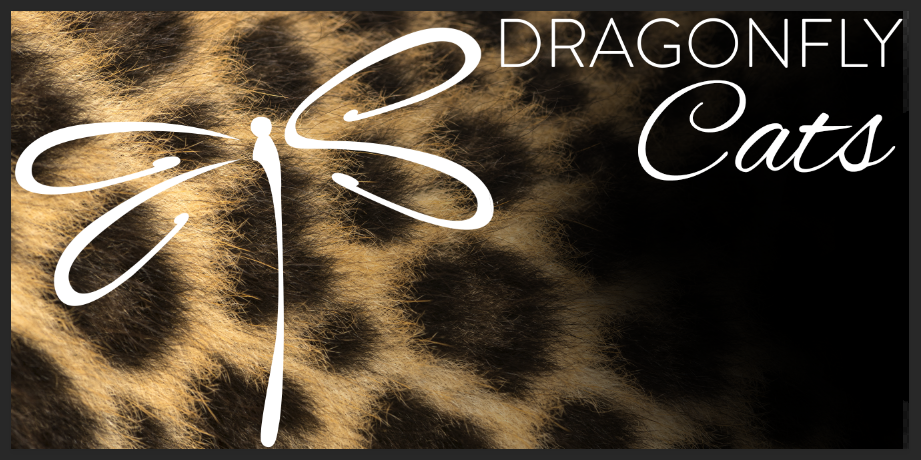 Rockymtnexotics Mahindra
Calm and gentle, this is what describe her best  for this blue eye beauty. She is a purring machine and a love bug!
Color: Seal Lynx tabby point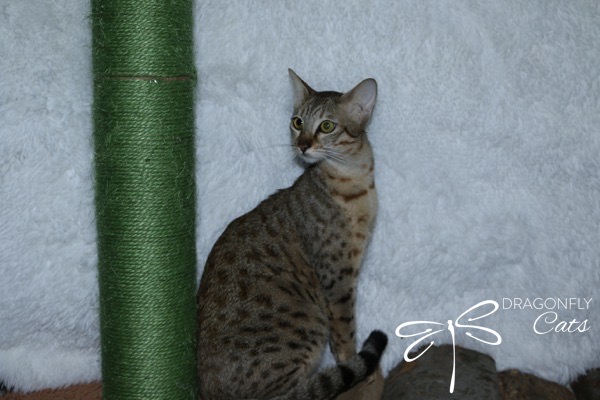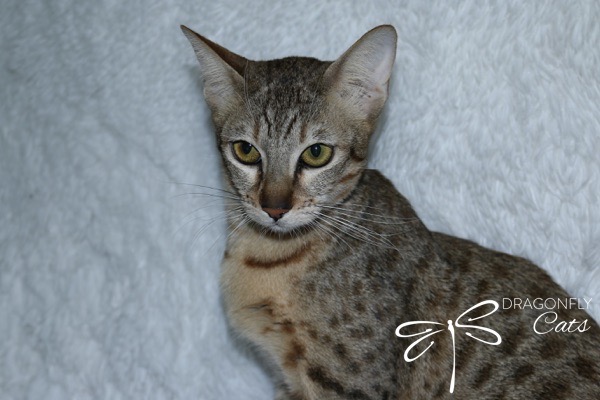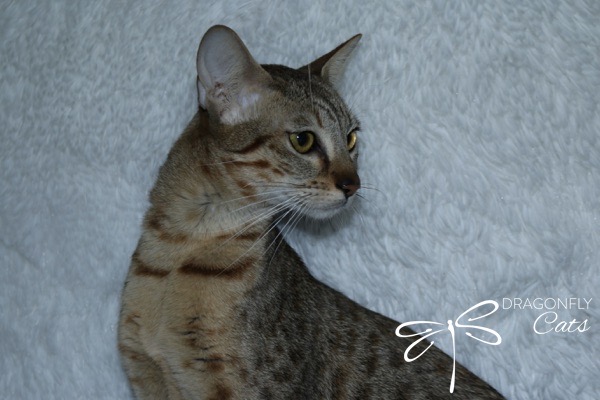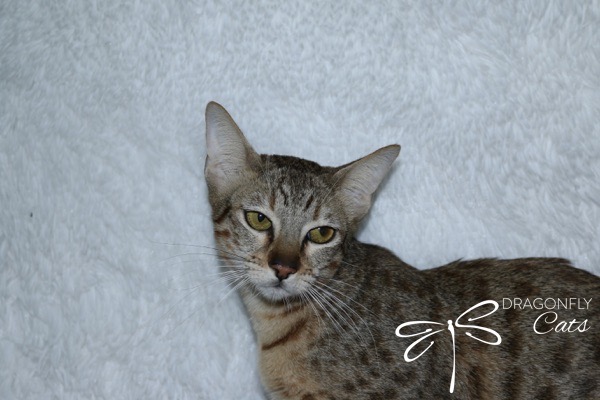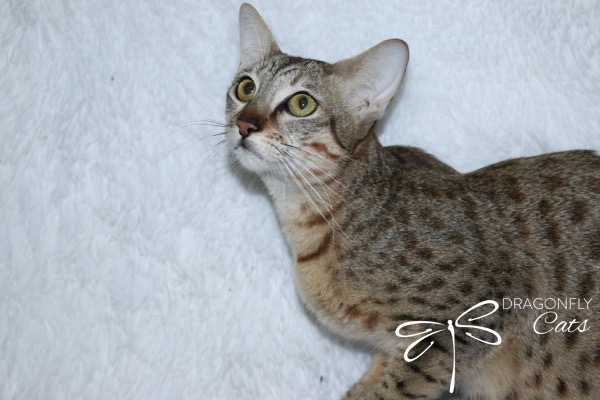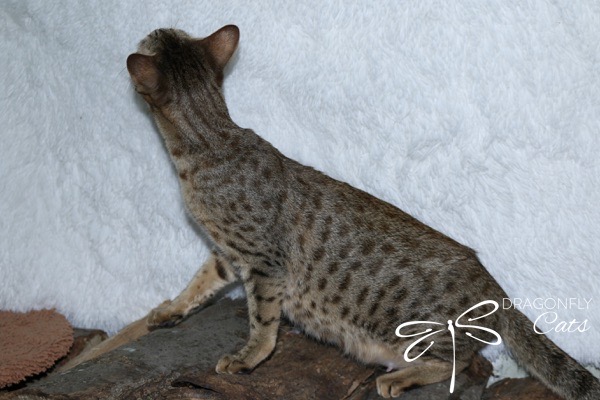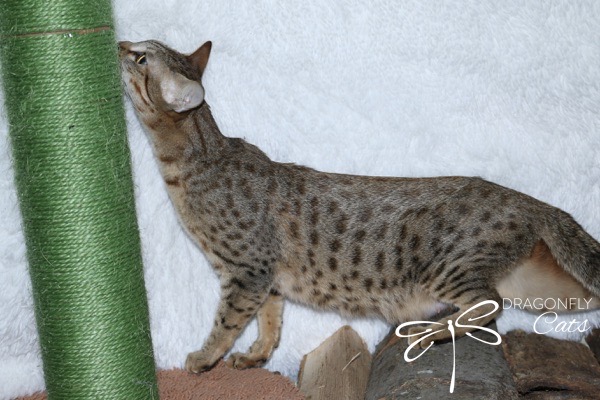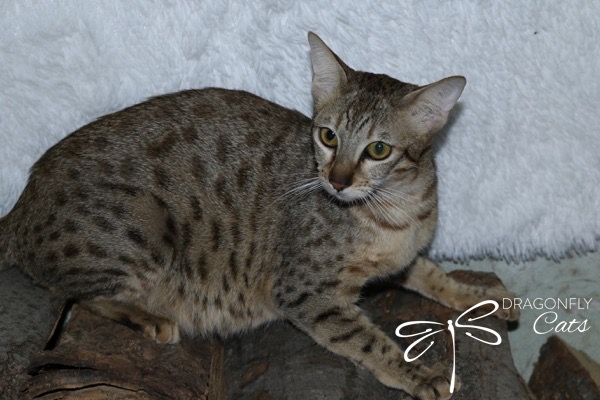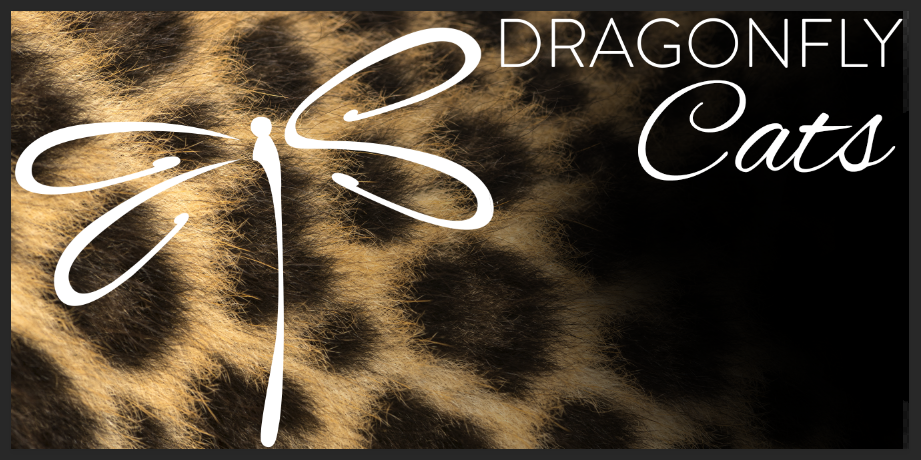 Alberta Sahara of Dragonflysv
Very playful and cute in her behaviors she is lady like a lot but when it comes to play, she is a killer monster jumping and flipping. She is incredible to watch in action . Very unique
Color: Brown black spotted tabby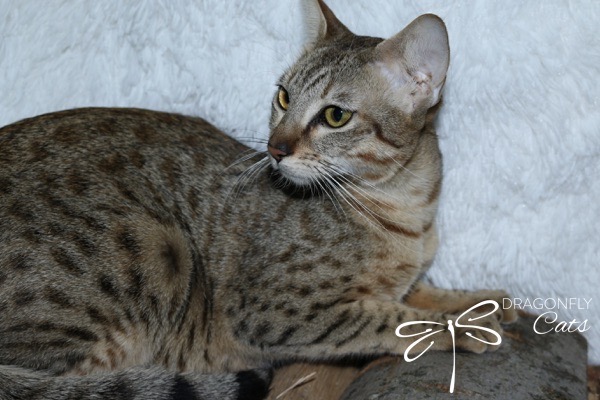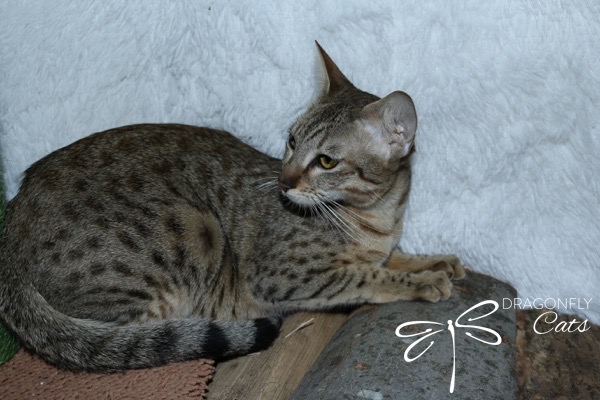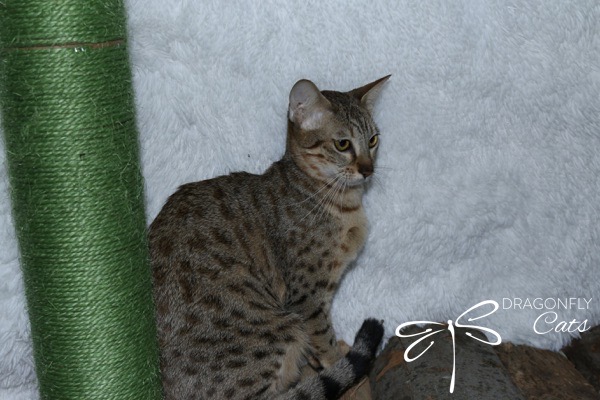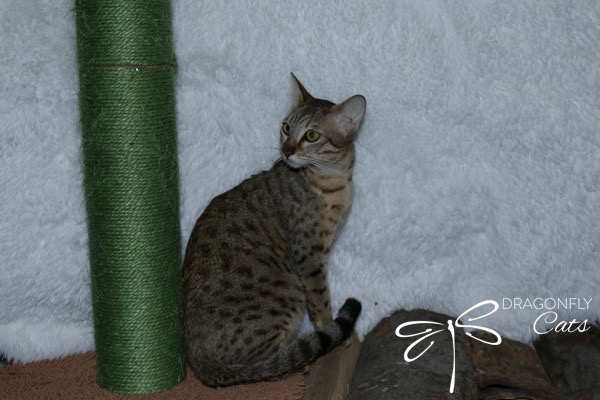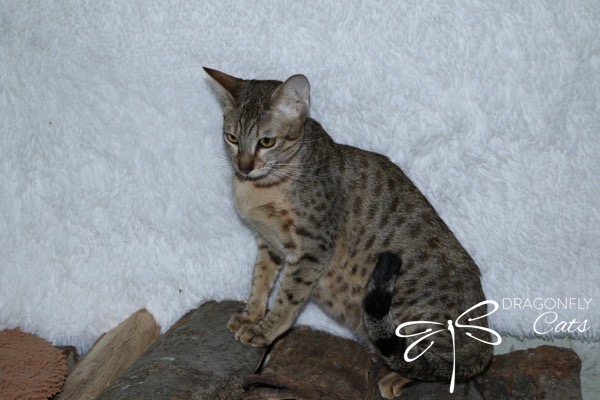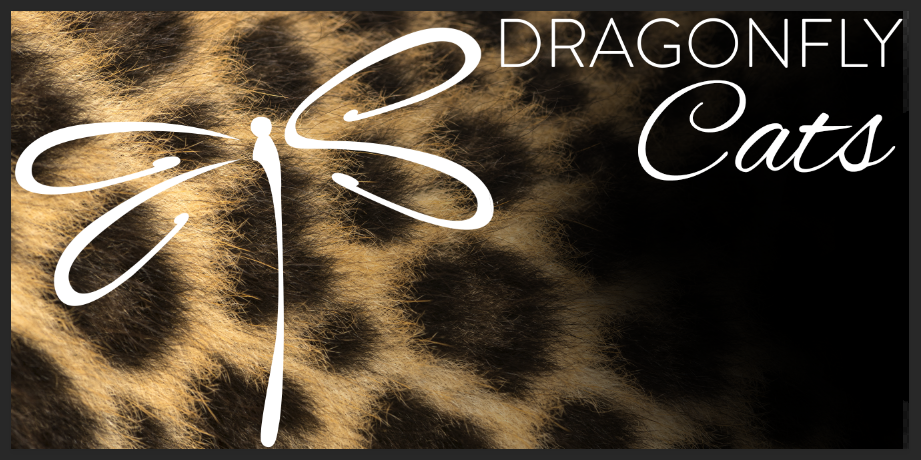 Alberta Kenya of Dragonflysv
Little queen! She is our little bitch and she knows what she wants. She is very strong-minded and has a dominant temperament, but not at all nasty. She has one of the funniest personalities here at dragonfly savannah and will entertain you for hours 🙂
Color: Brown black spotted Tabby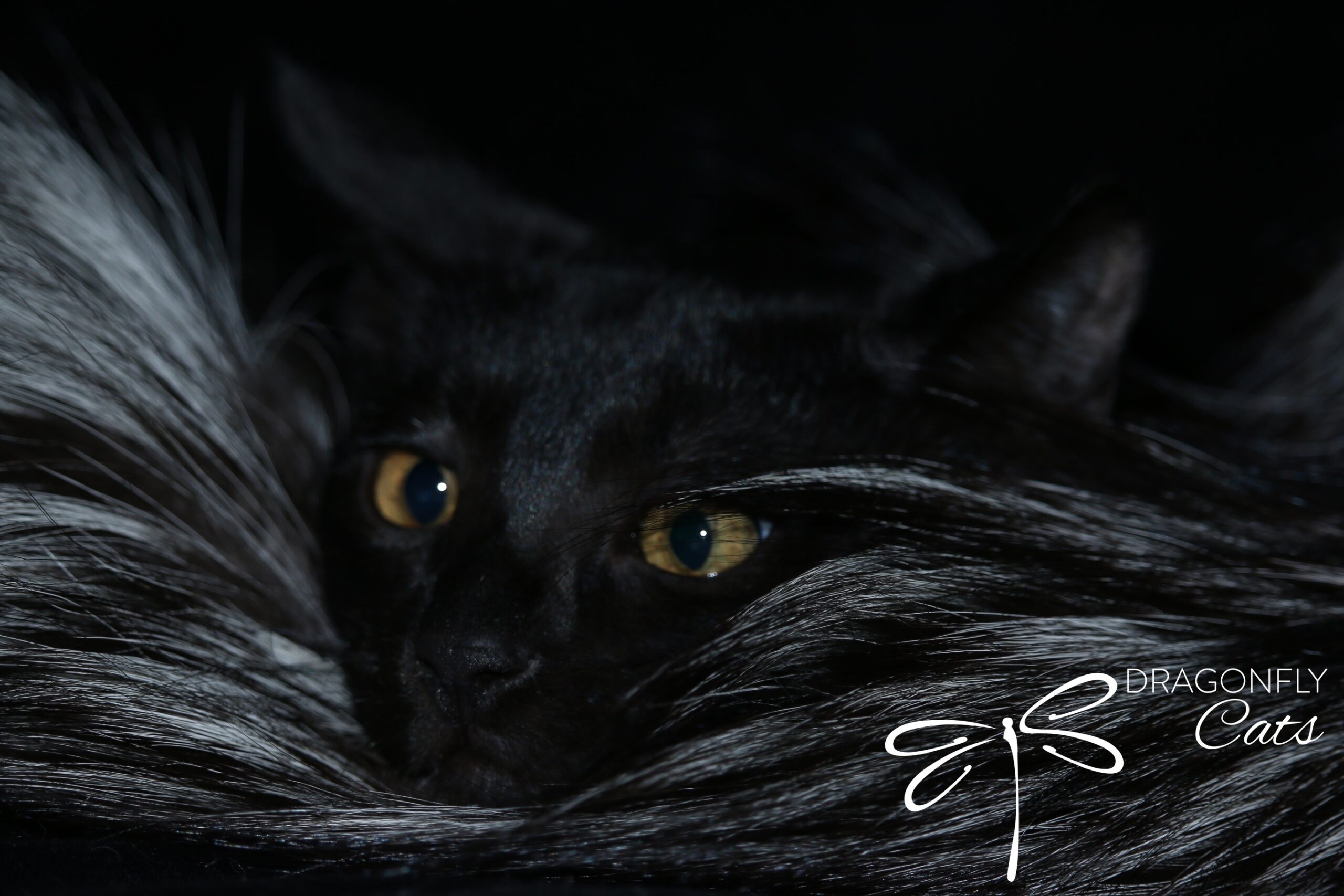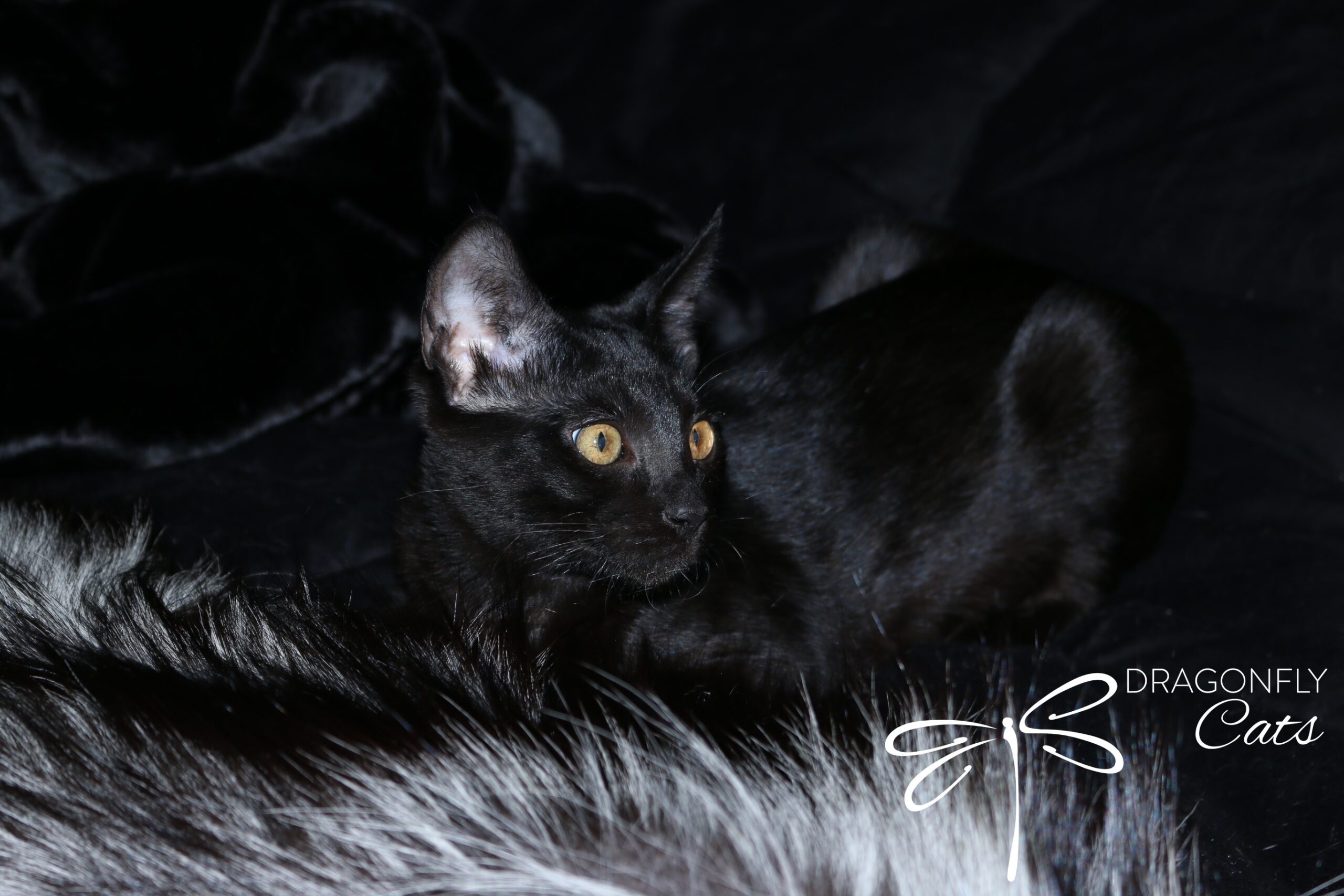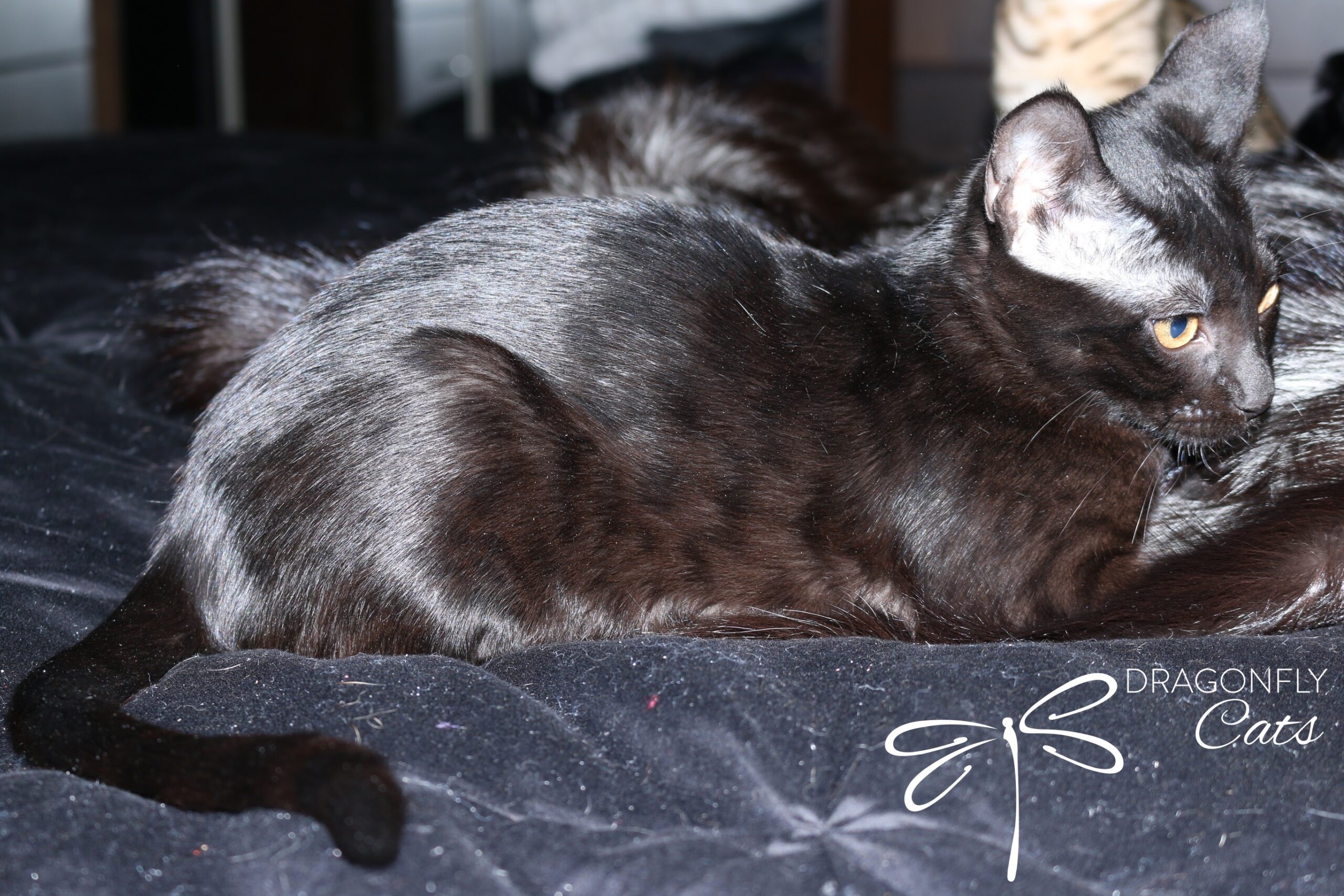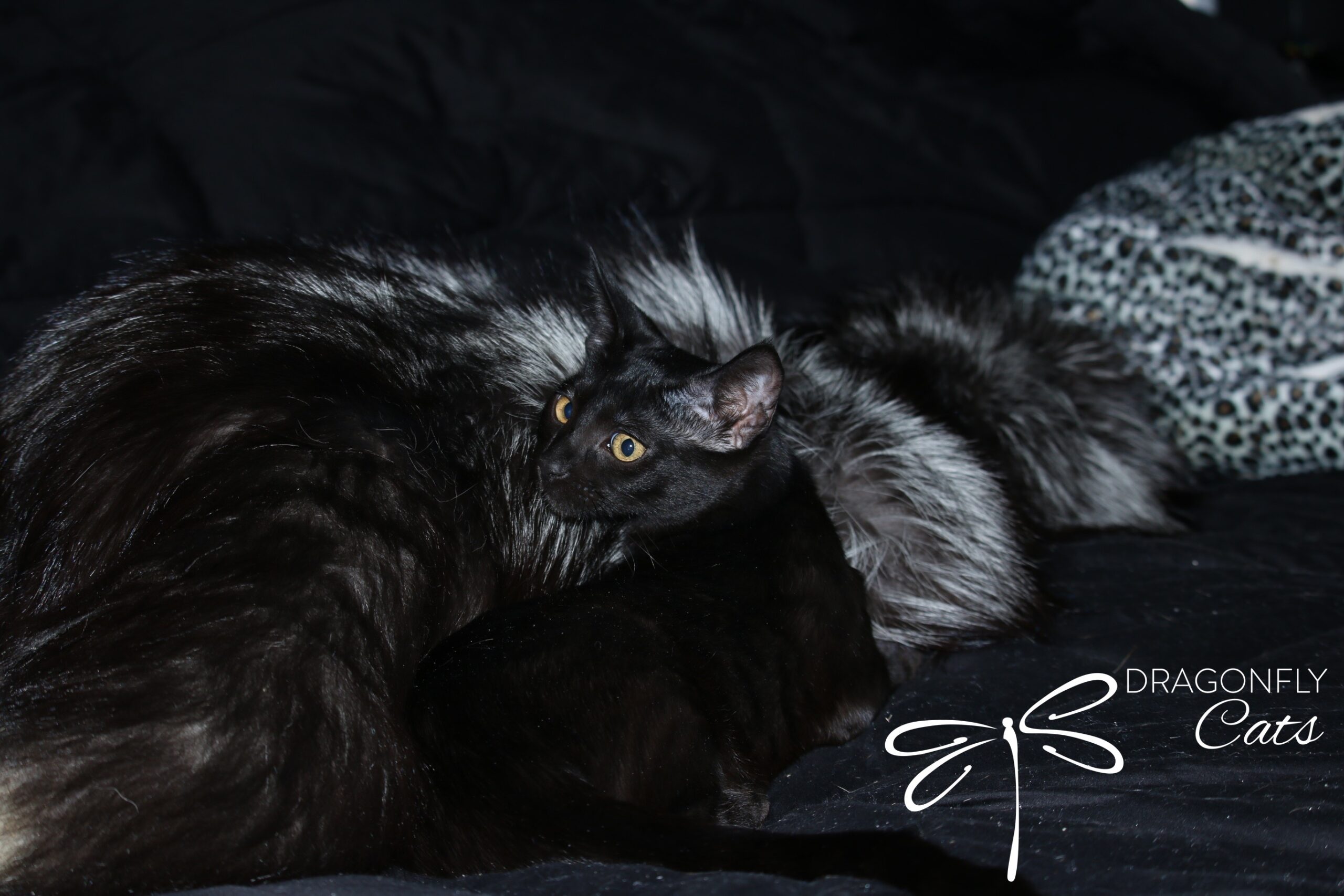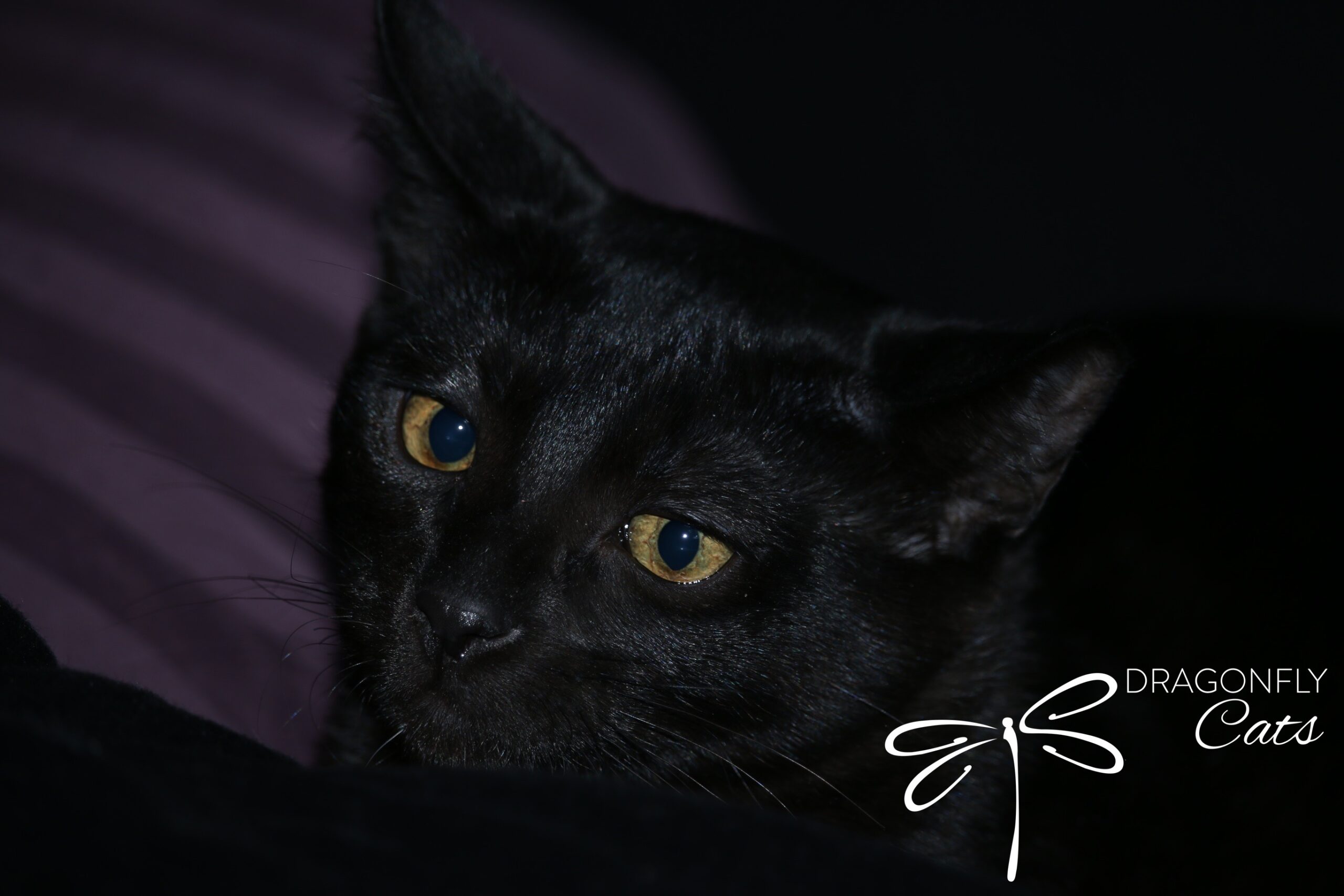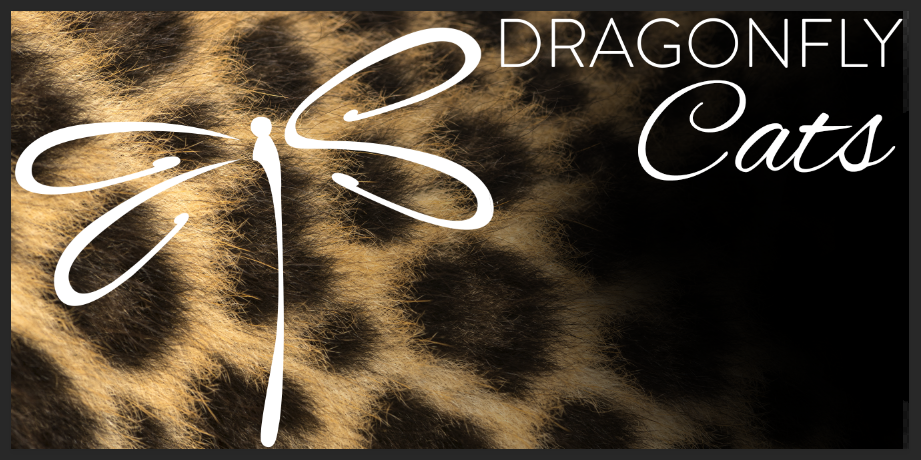 Loveourspots Salem
Little black witch! With a purring potion and a love enchantement this little Haloween girl cast a spell on us and got us totally bewitched by her features!
Color:Black (Melanistic)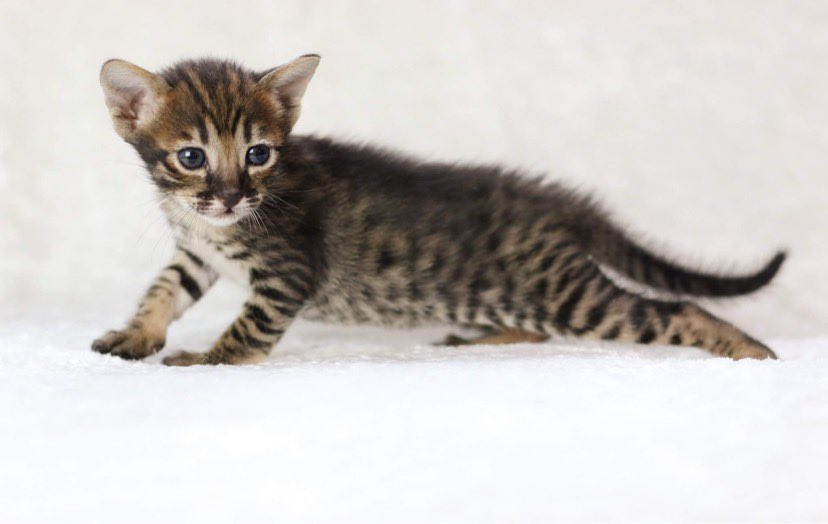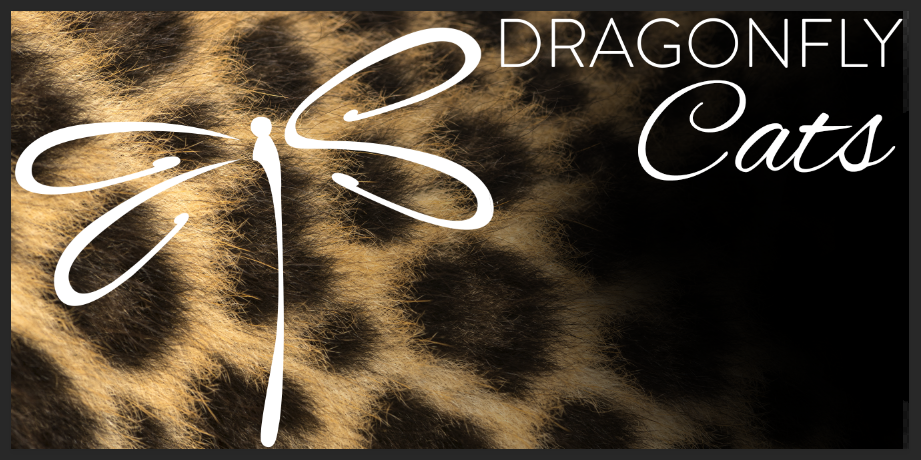 AlbertaSv Dylan
Miss Tornado! She is delicate, feminine feline, sneaky and a purring machine! We can't wait to see what she will produce with out boys!
Color:Brown Black Spotted Tabby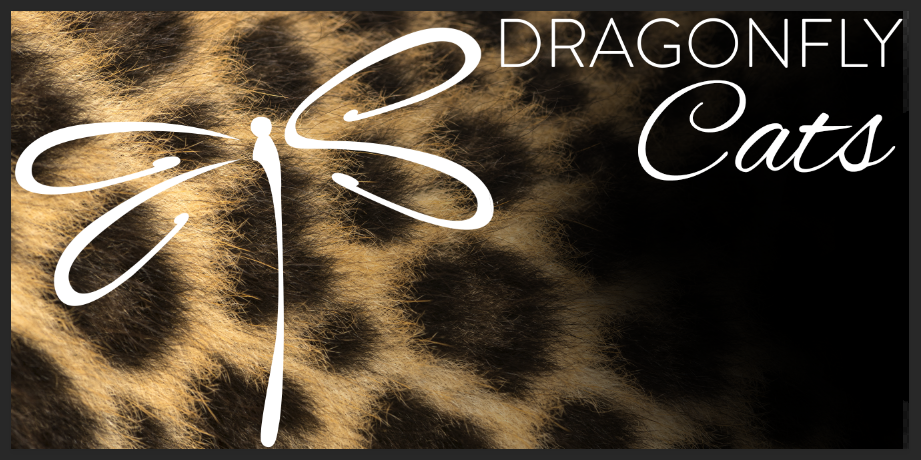 ExotikCats Lilith Azrael
This little silver Jem is a pleasure to work with, she is a sucker for love, cuddle and kisses!
Color:Black Silver Spotted Tabby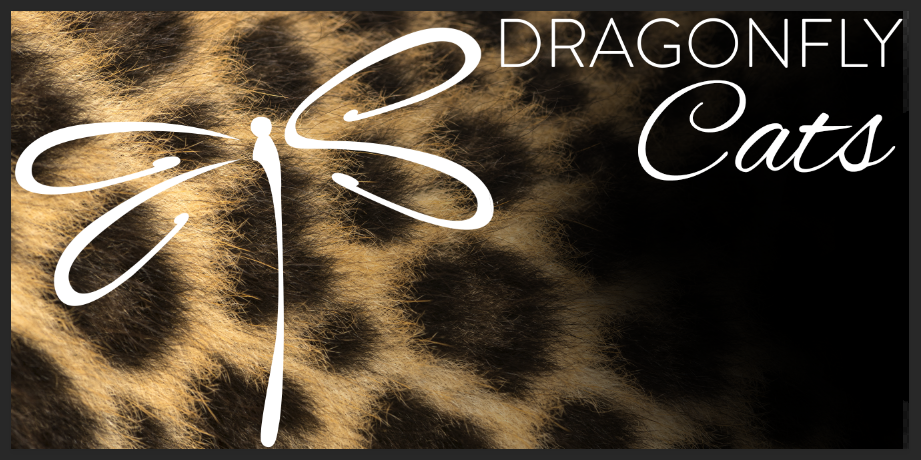 AlbertaSv Soleil
This girl is our personnal patch of Africa in our living room! She is incredible and we can't wait to see what she will produce with Mirko.
All babies will be the color of an african sunset!
Color: Brown Black Spotted Tabby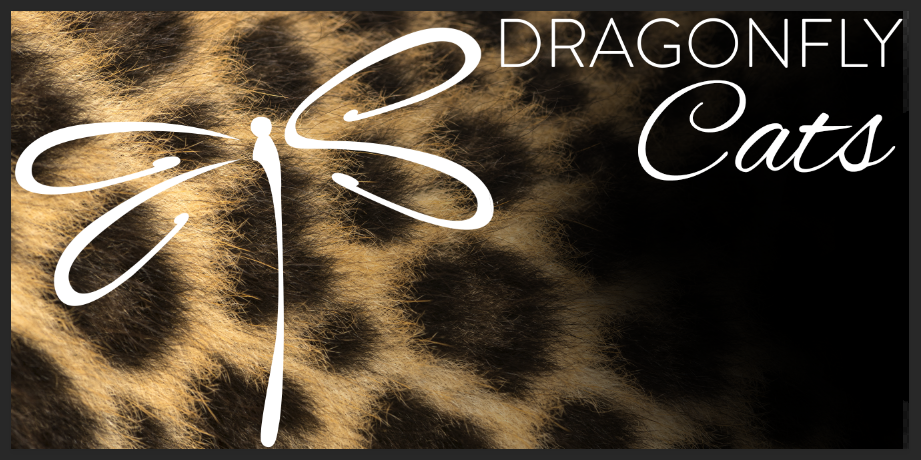 Canal X.O. of Dragonflysv
This beautiful little Golden lady is the sweetest you can get! She is the incarnation of a hunter and a wonderful fly eater!
Never seen such a bug eater
Color:Brown Black Spotted Tabby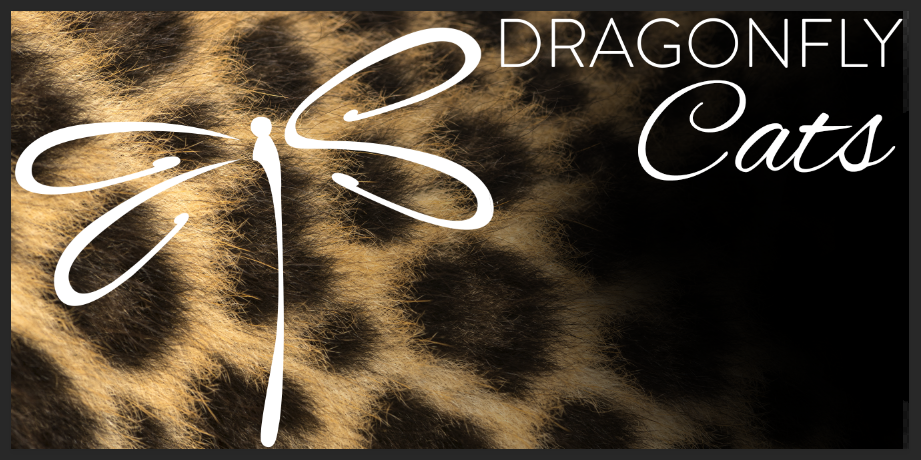 Canal Ray Star of DragonflySv
This little beautiful tough face is a cuddling bug. She loves to be surrounded by hooman and near us all the time.
Color:Black Silver spotted Tabby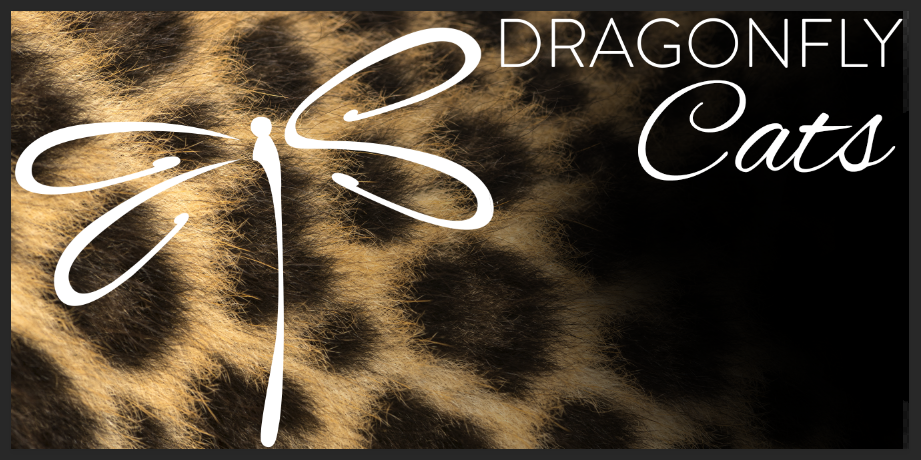 DragonflySv Silver Haze Medusa
Out of Captain Marvel and Saturnin she is definitely a keeper. Because she is a love bug and has all the beautiful features we are looking for in a savannah she will stay with us
Color:Black Silver spotted Tabby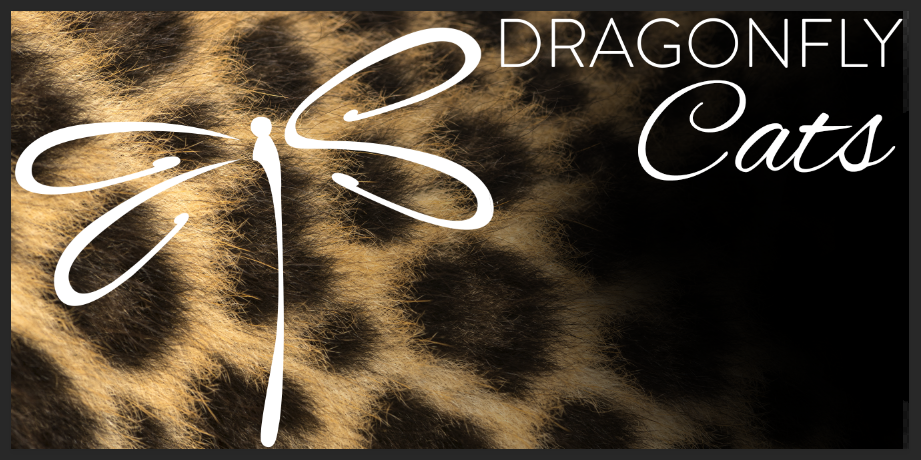 Alberta Apple
As sweet as her name she is very playful and loves cuddling session. Very lady like she is still a little brat
Color:Brown Black  spotted Tabby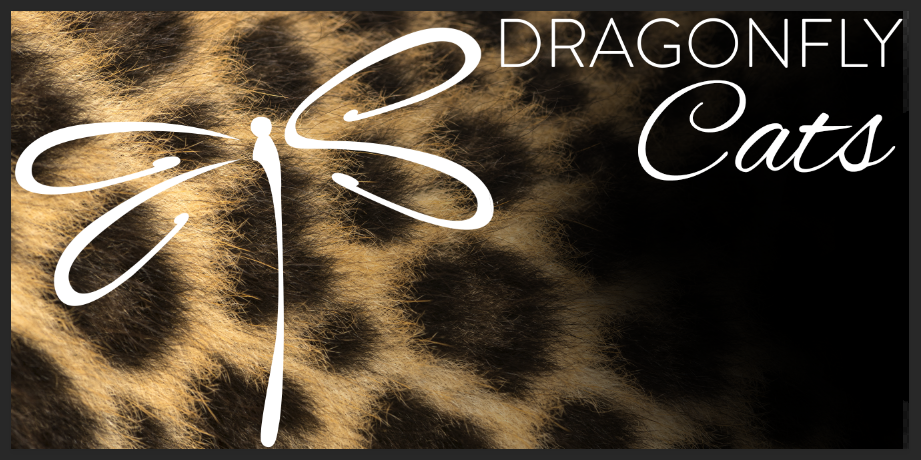 Canal Thom
We decided to name her Thom after tom in the cartoon tom and jerry because she is the exact same color than him! She reminds us our childhood by the way she swag proudly after enagging in  any mischief!
Color:Dilute spotted tabby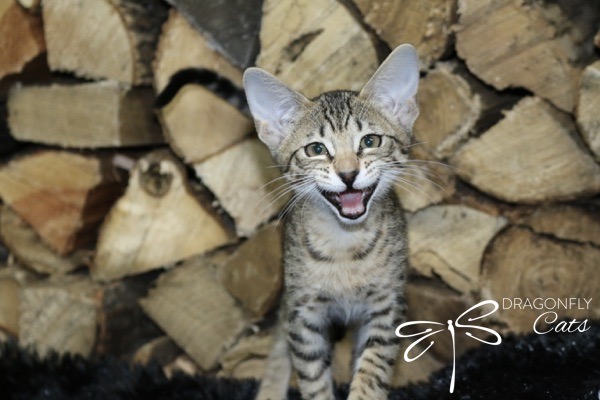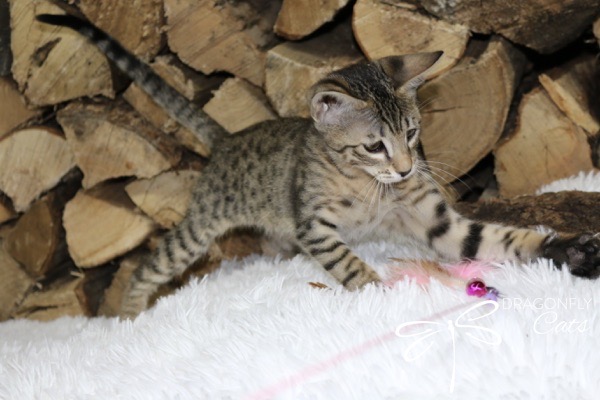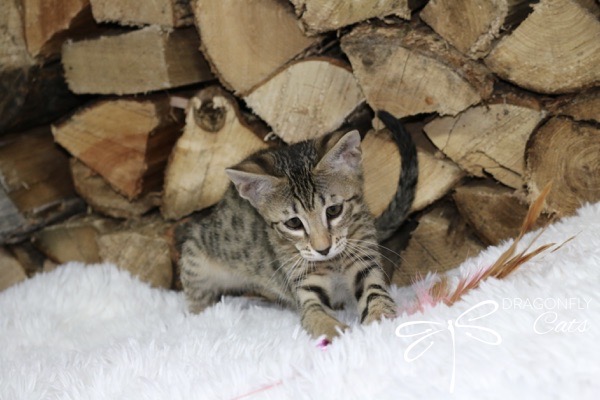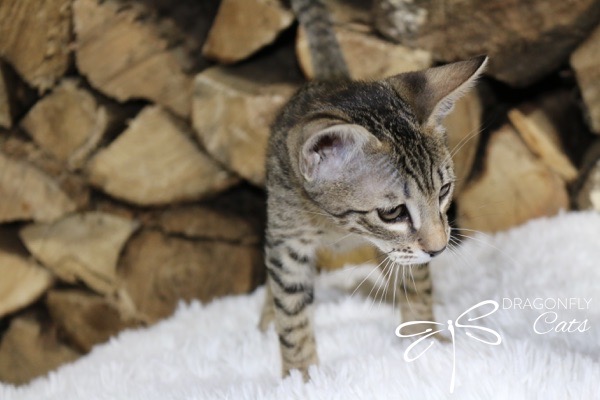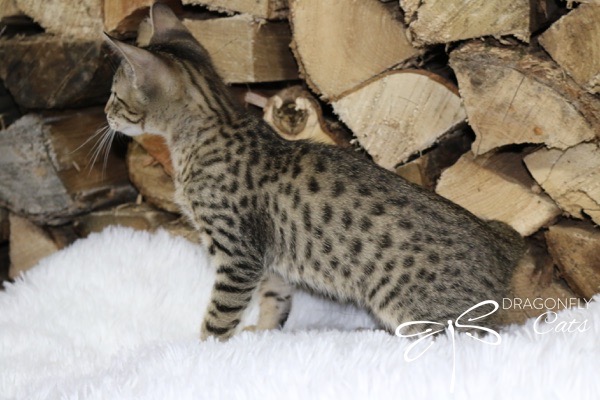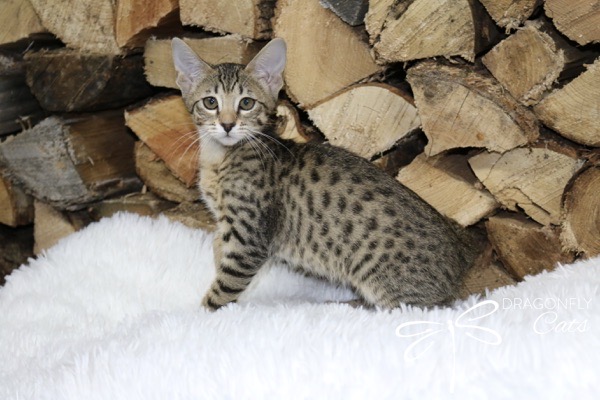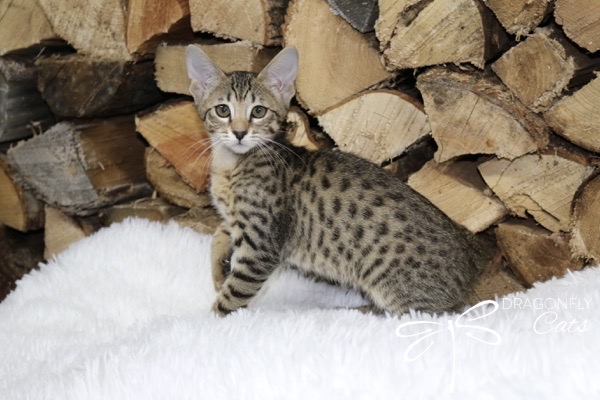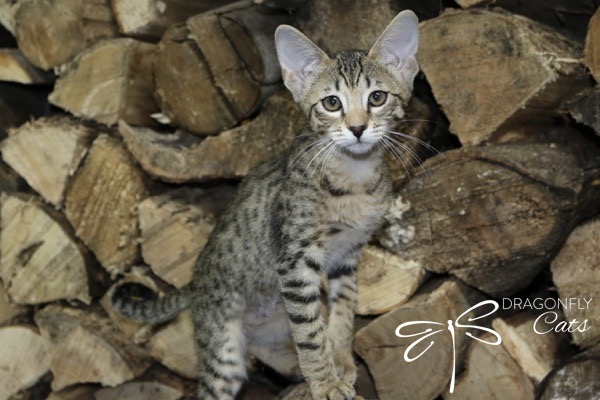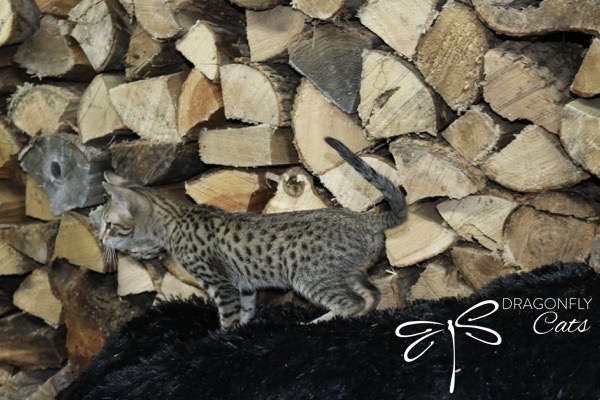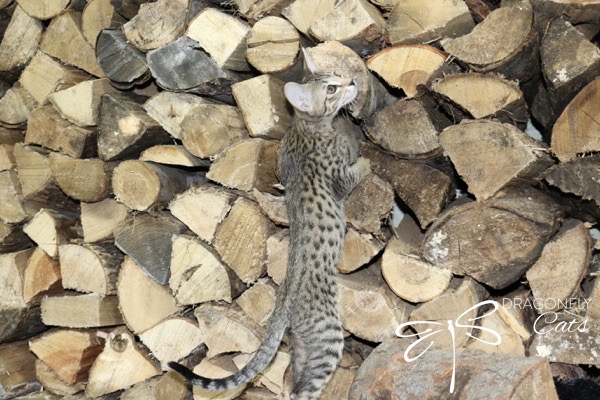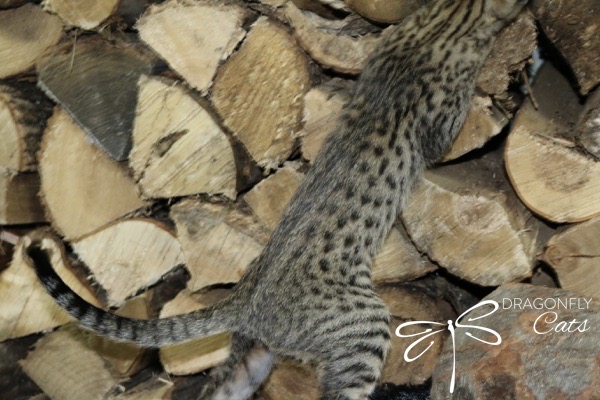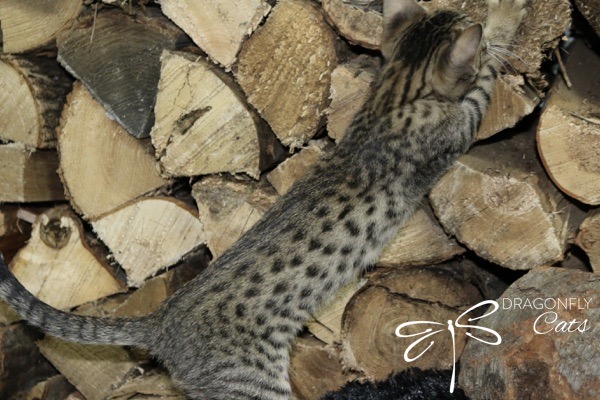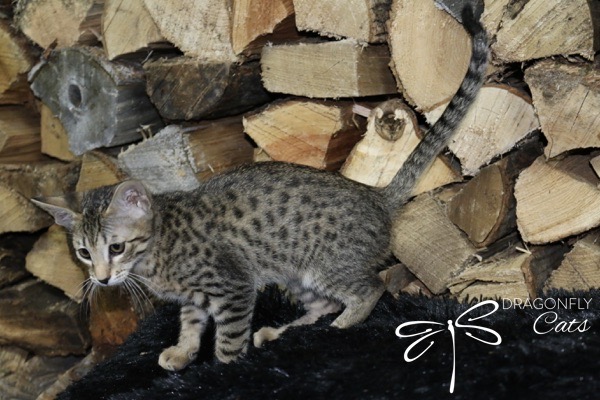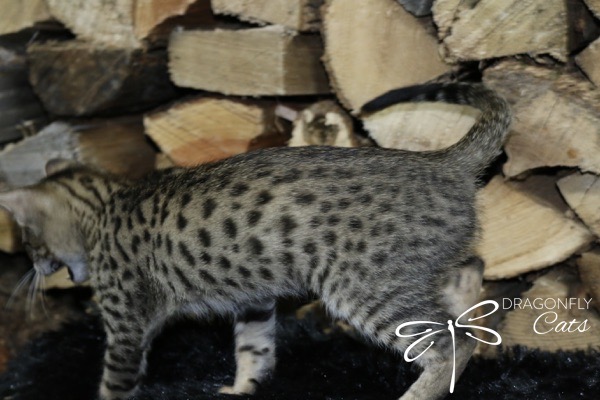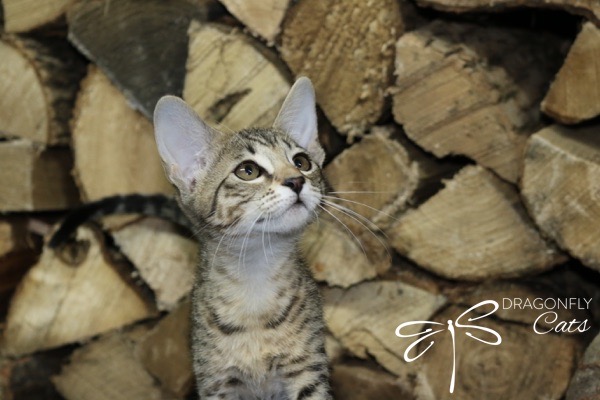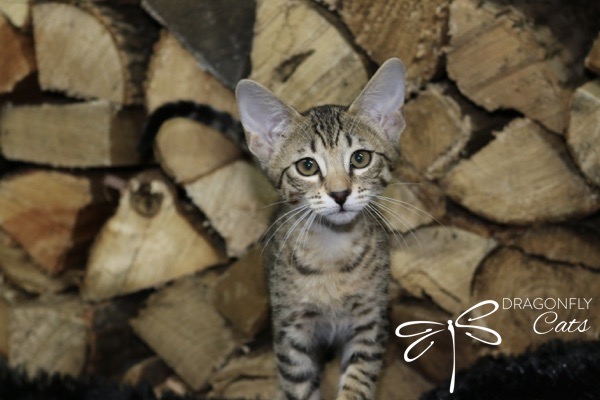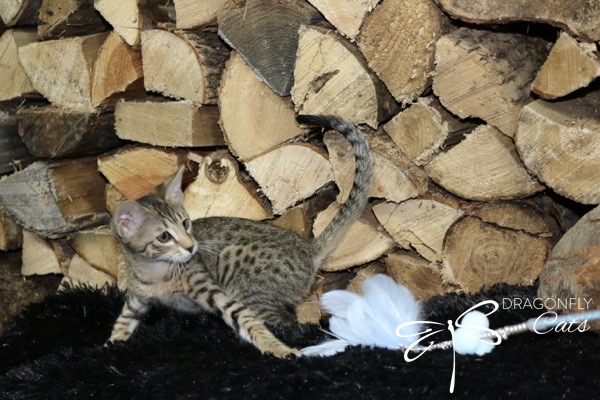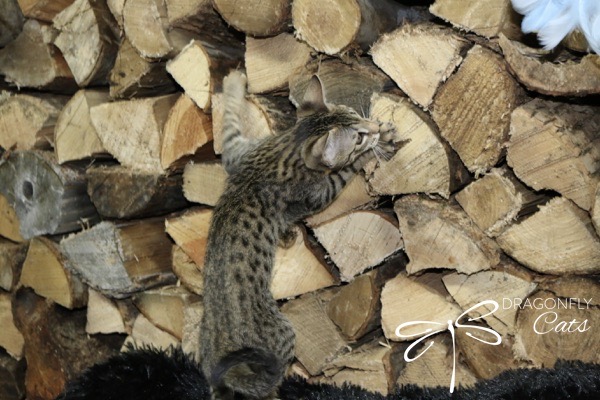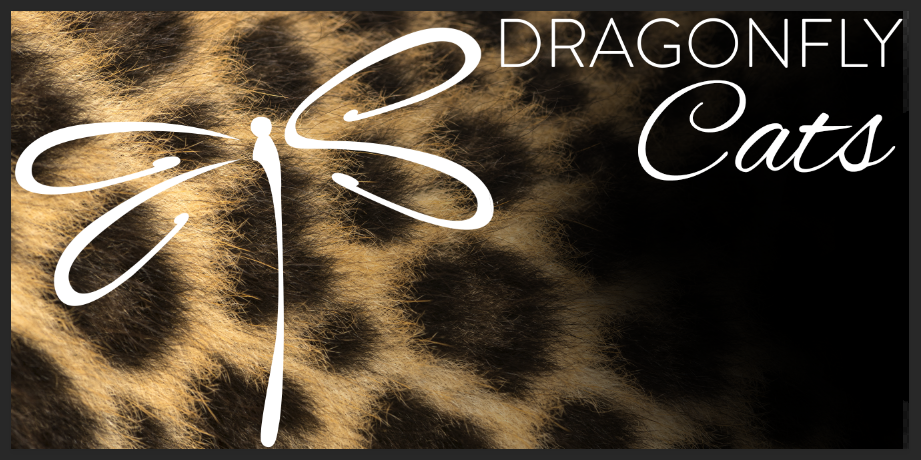 Canal Vontae The Chat
Vontae is a little golden tornado with a huge purrsonality in a tiny package, she is the boss and can rule over everyone in the house. She is gentle and a wonderful cuddle bug!
Color:Brown black spotted tabby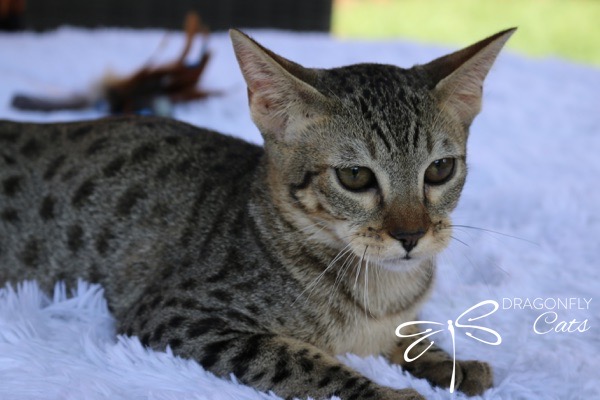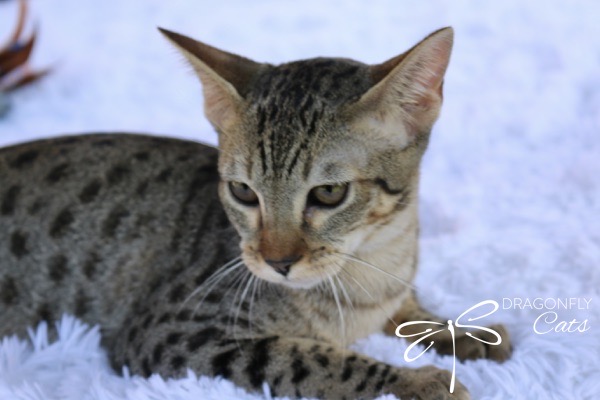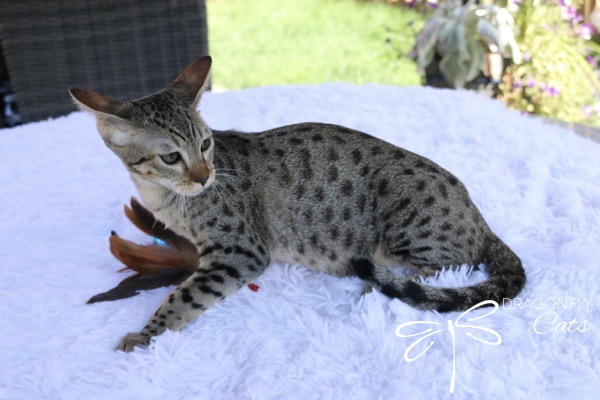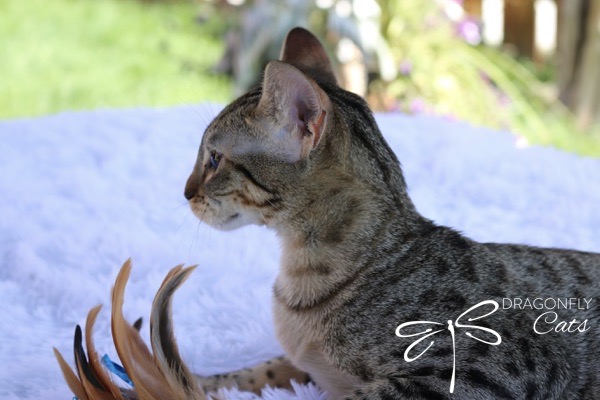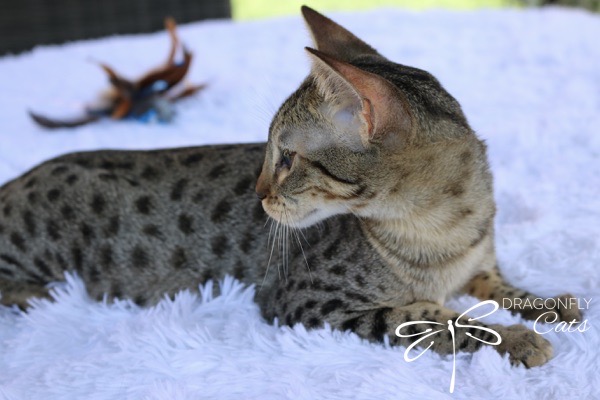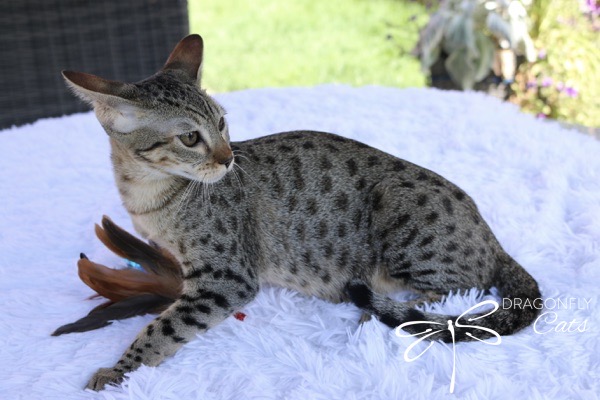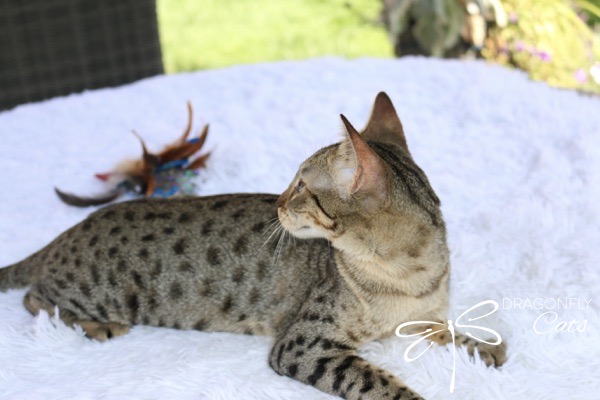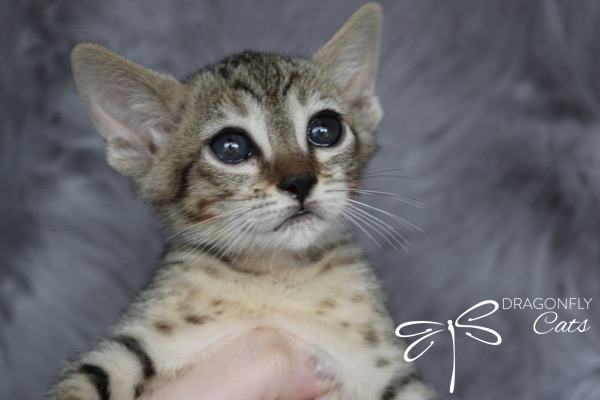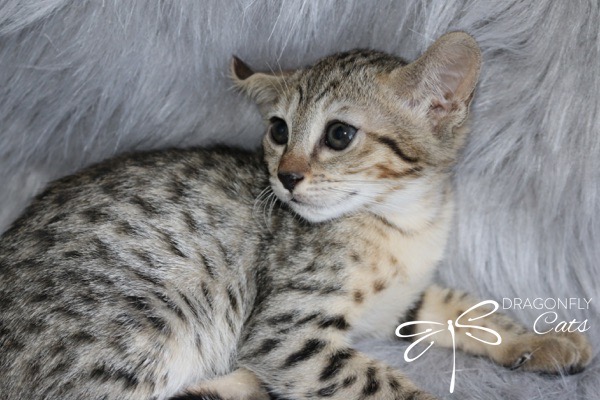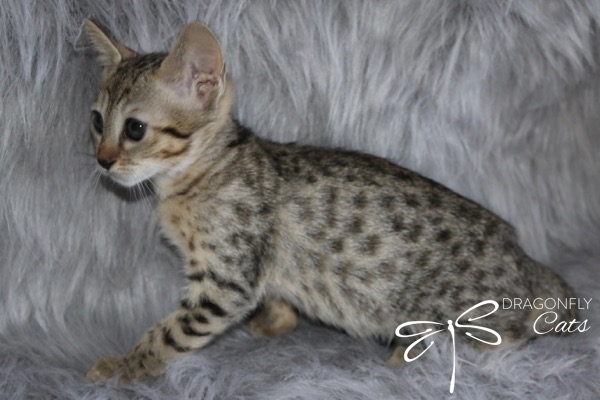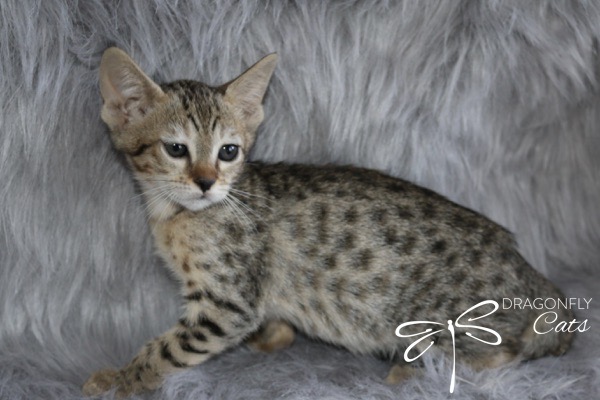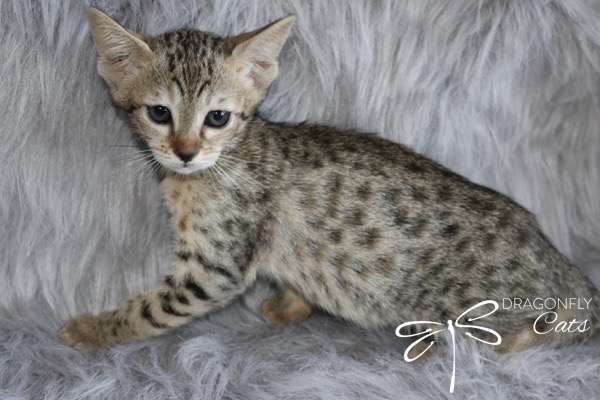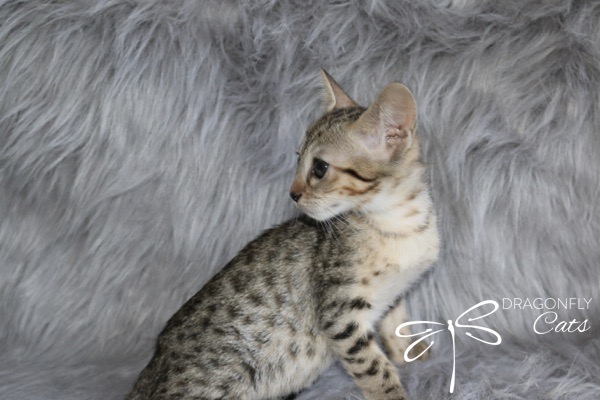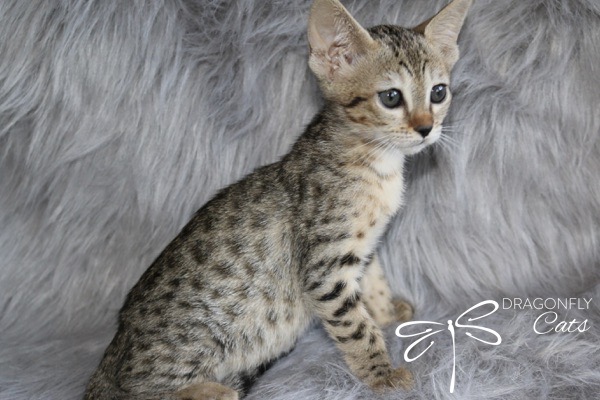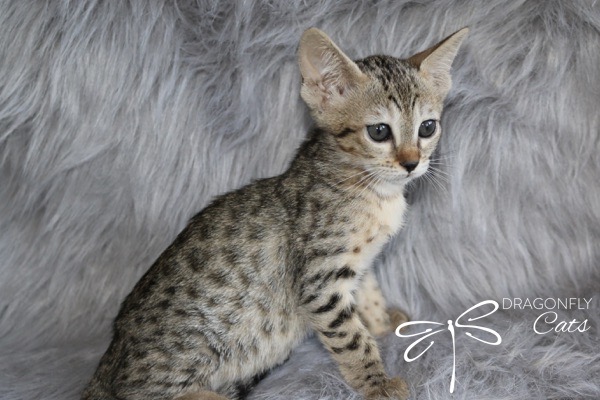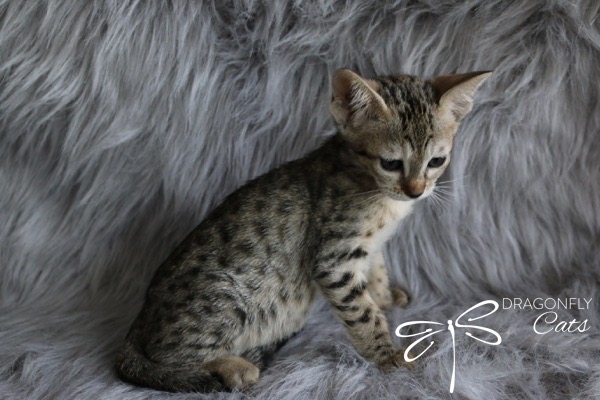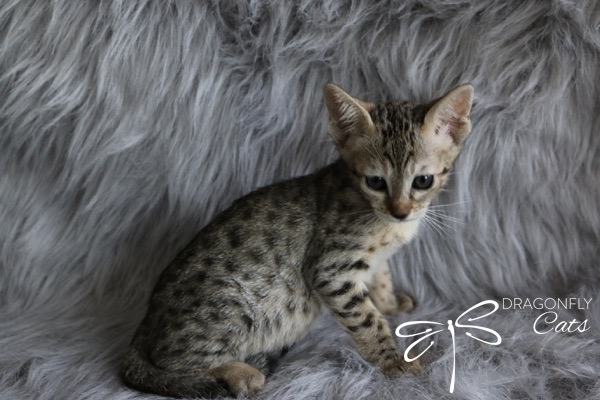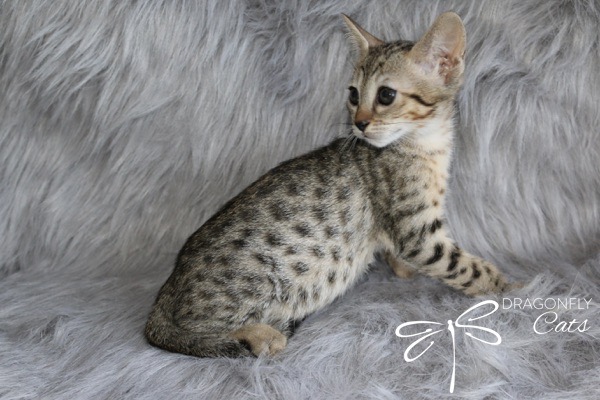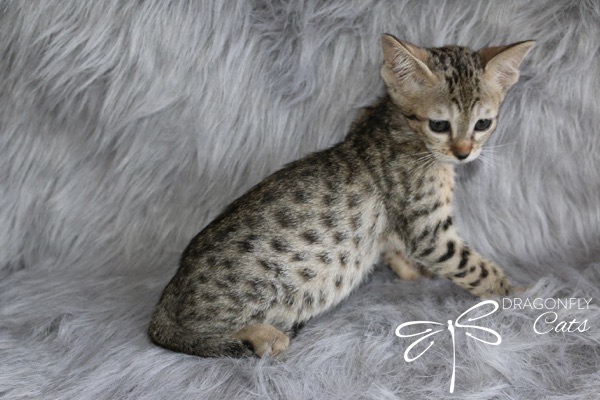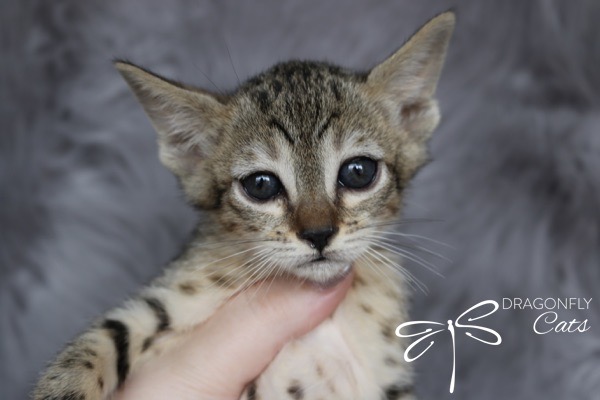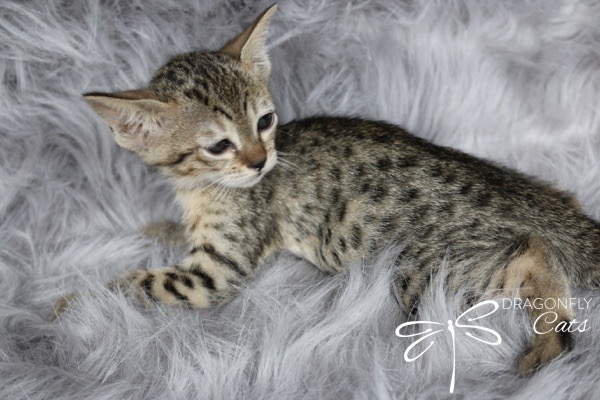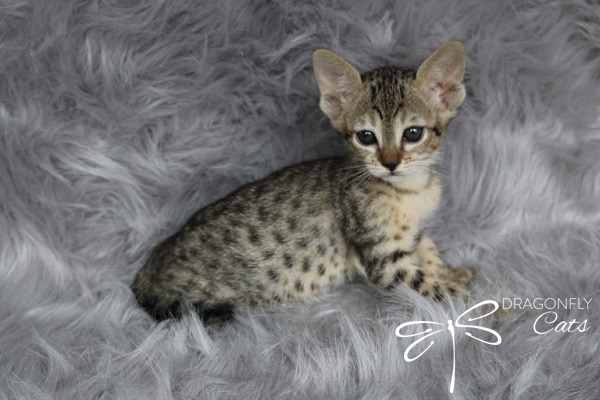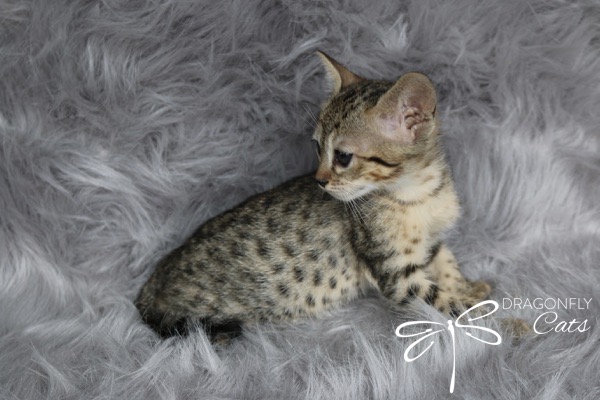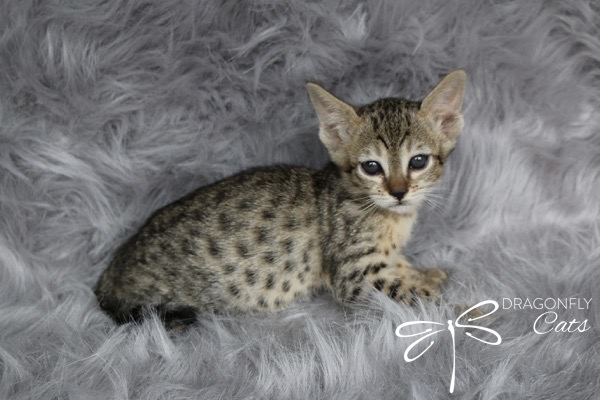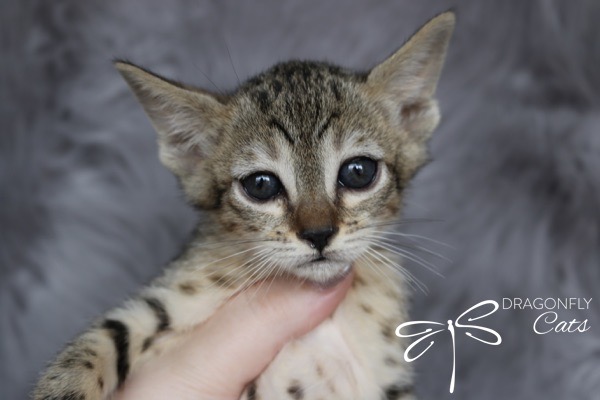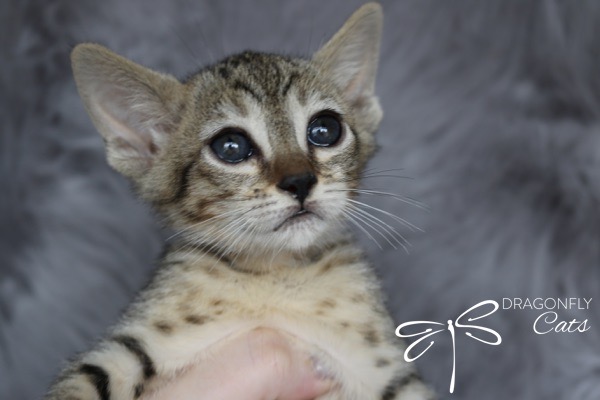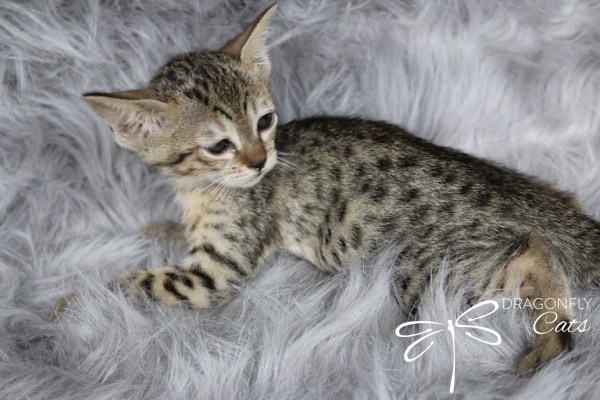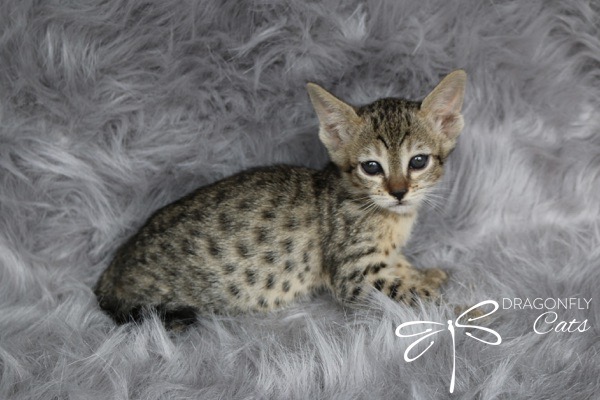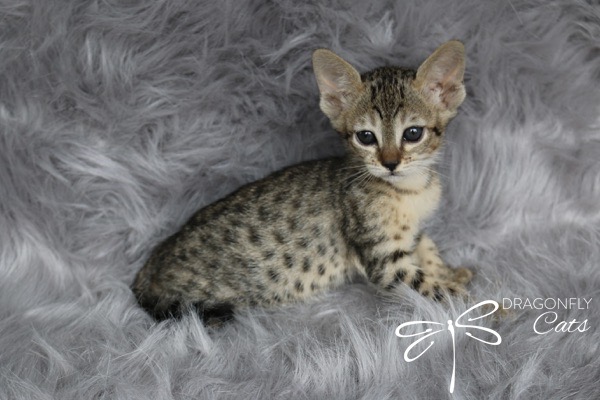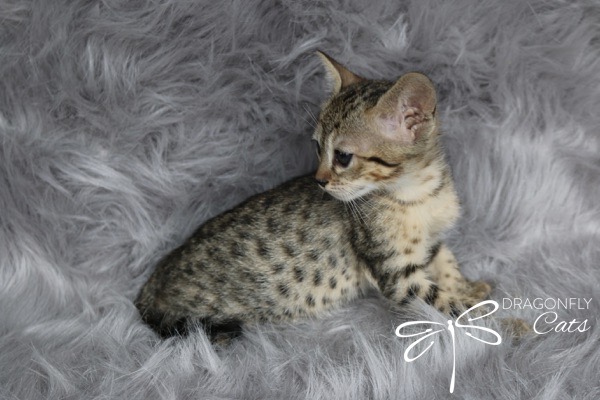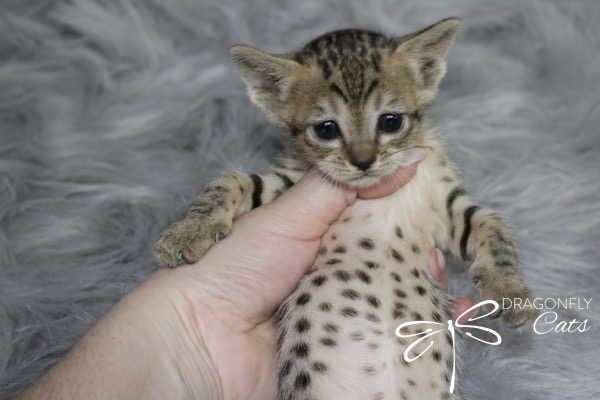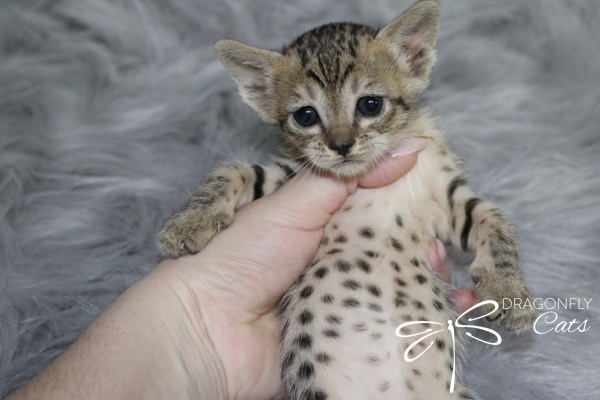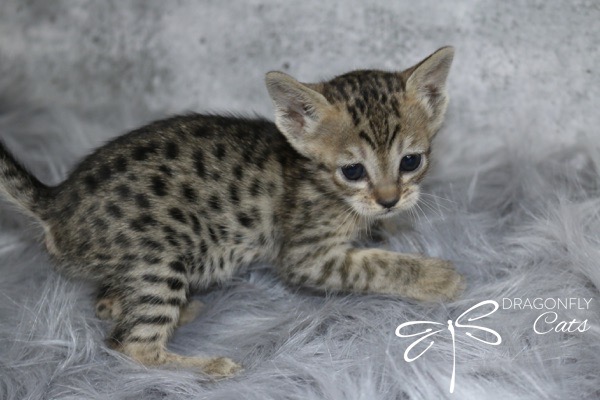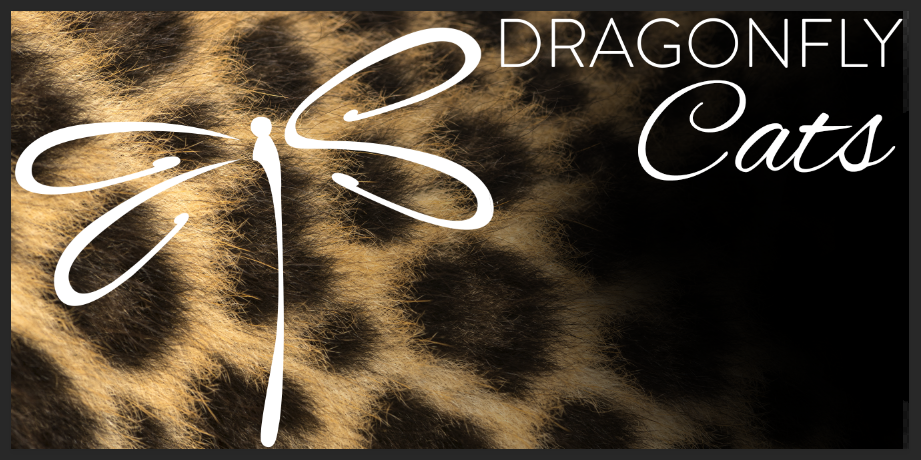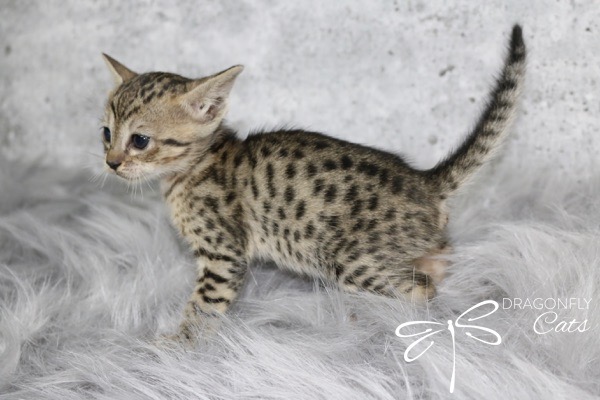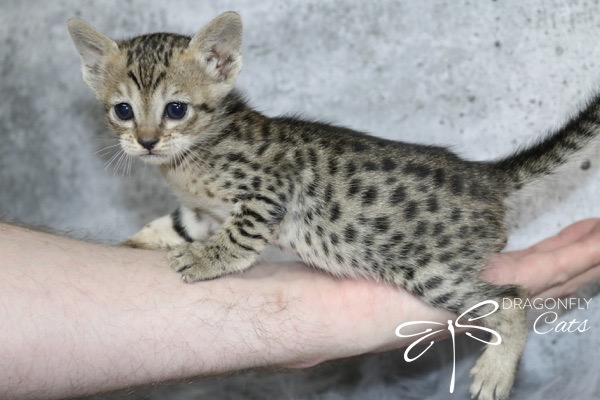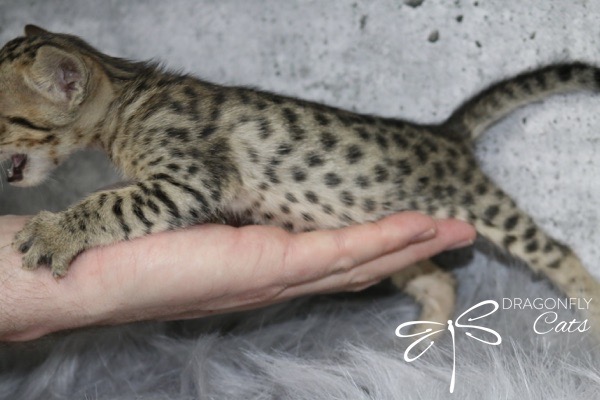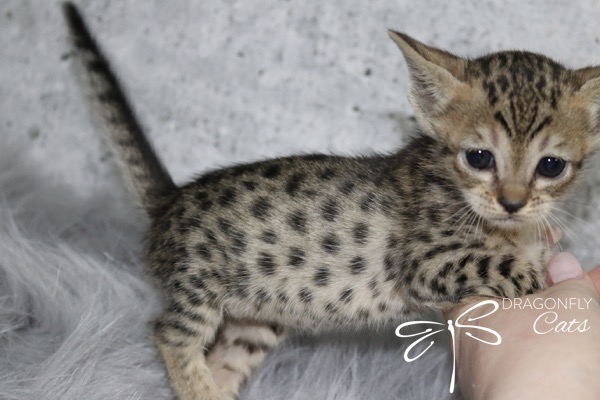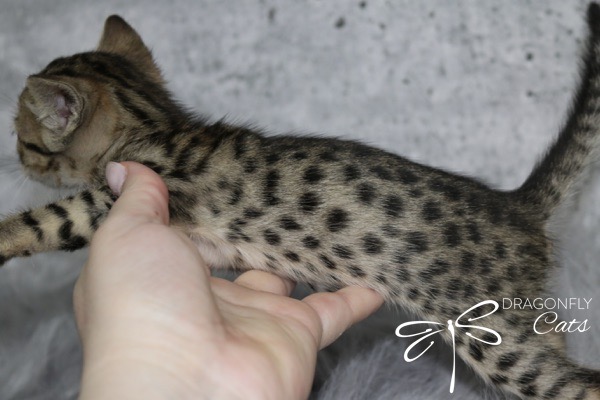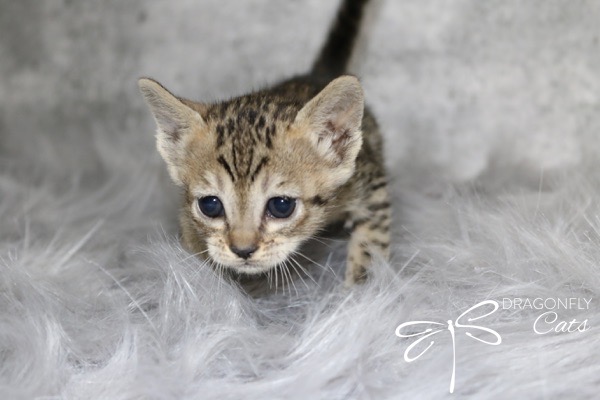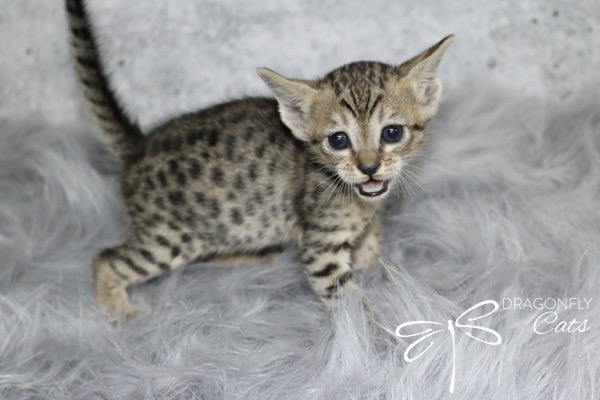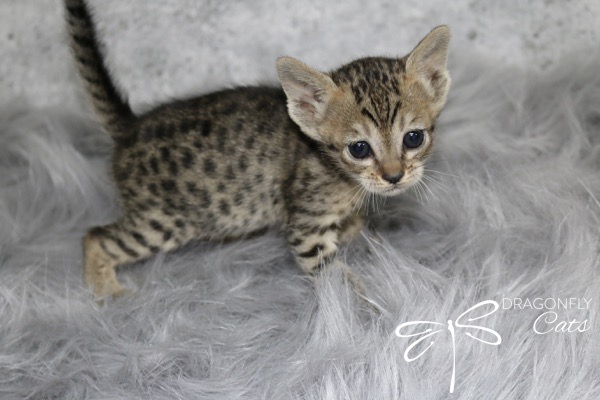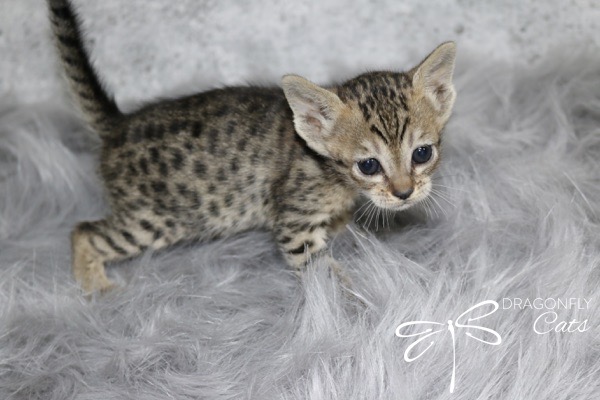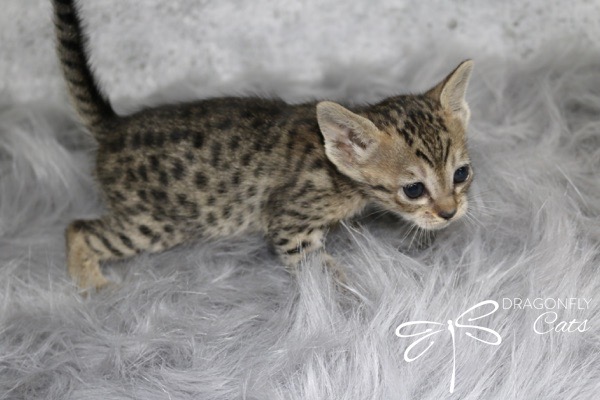 DragonflySv Elysium
This little homebred Gem is the daughter of our beautiful Alberta Sahara and Massimo.
She is super golden, with a very long and slender body and is a very tall just like her mom. She is a very promising girl in our program.
Color Brown black spotter tabby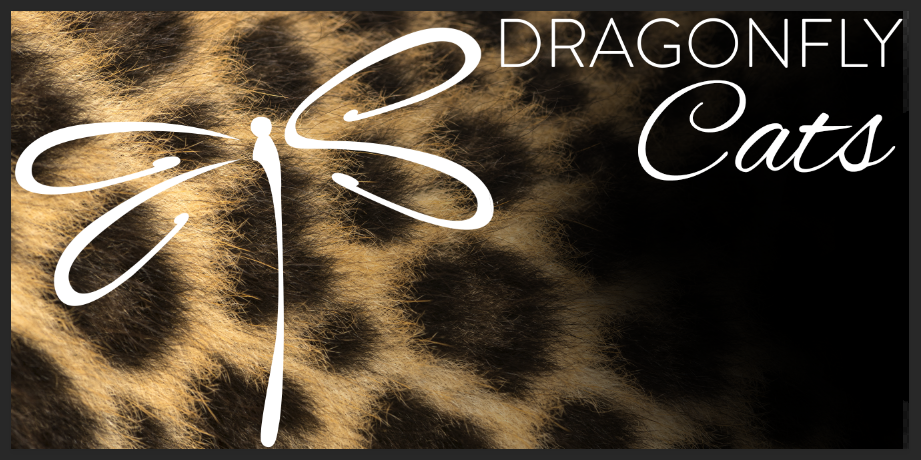 Dragonflysv Taranza Sterling
Little home bred brat cat, she has a a lovely personality. She is unique and very special to us since day 1.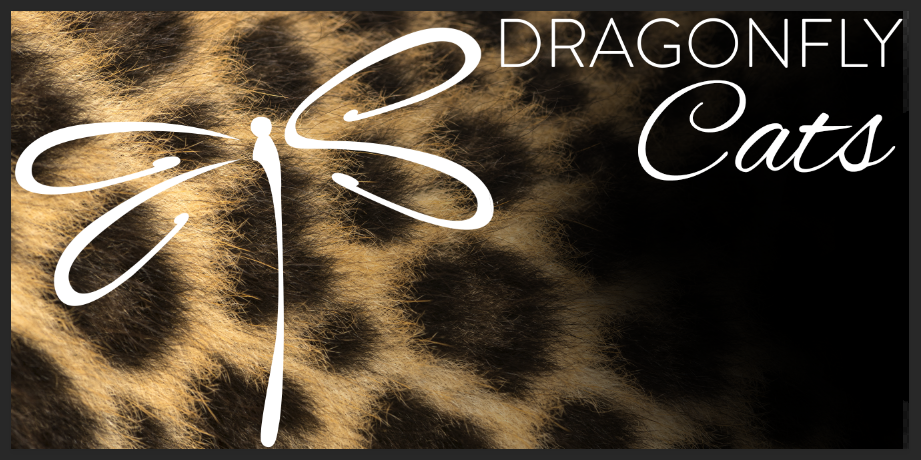 Dragonflysv Hennessy a.k.a. Chucky
Cinnamon little girl, her color is unic and rare. She's been kissed by fire and her personality is all about fire!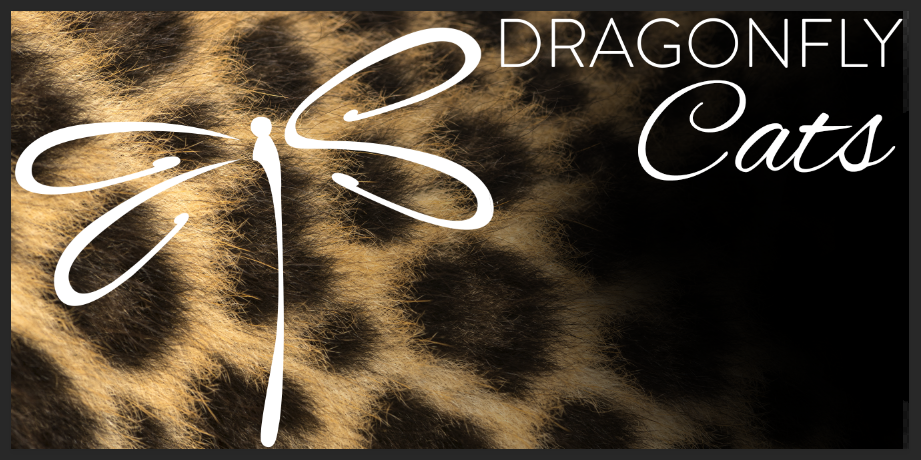 Dragonflysv Davaoh F5 SBT
This little homebred/homeborn girl is quite the little purrfection, she has a nice temperament and is very playful and affectionnate! She will bring snow into our program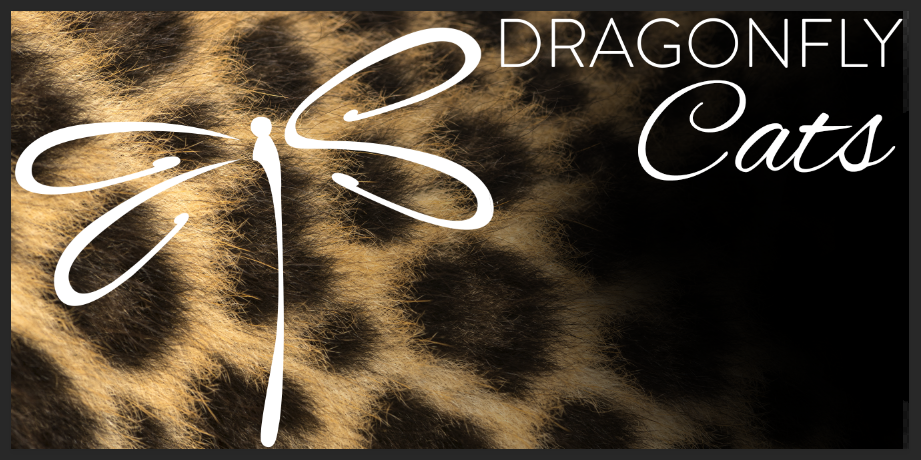 Exotikcats Donny Hexolite
Quiet gentle and peaceful she is a blessing into our hyperactive breeding program, Donny is delicate and super affectionnate
Pawprintexotics Cypress
Little silver hyperenergetic sweet girl, she is so lovely and well socialized. We are so thankful to Alex and Crystal for this little Jem