Welcome to our Savannah Queen page. All our girls have different temper, color and pattern and they were chosen not only for their beauty or standard but also for their sociable and loving personality.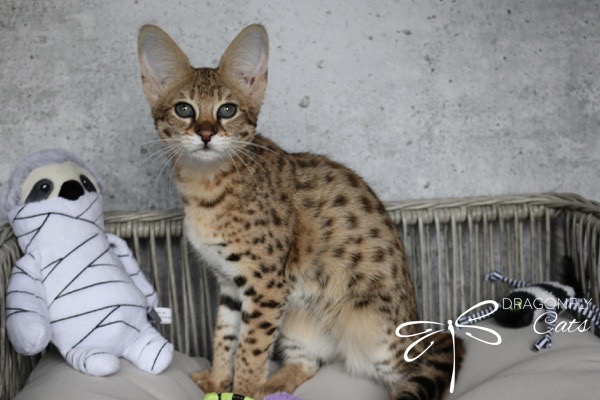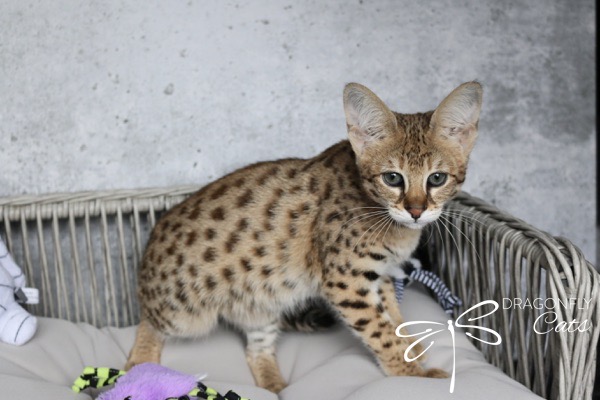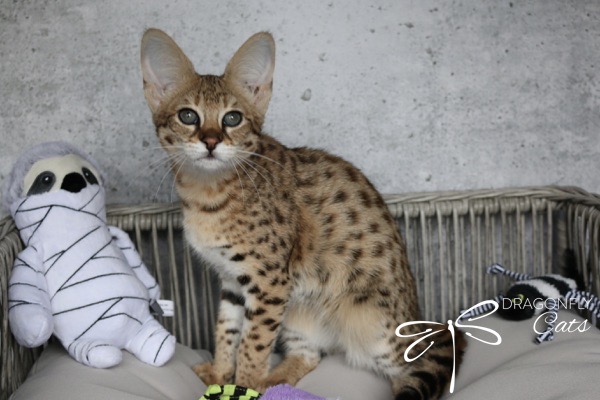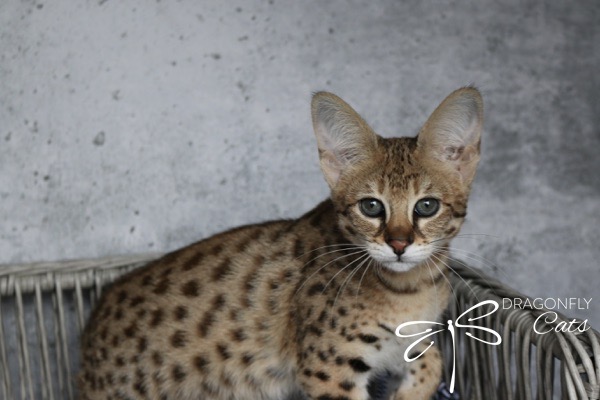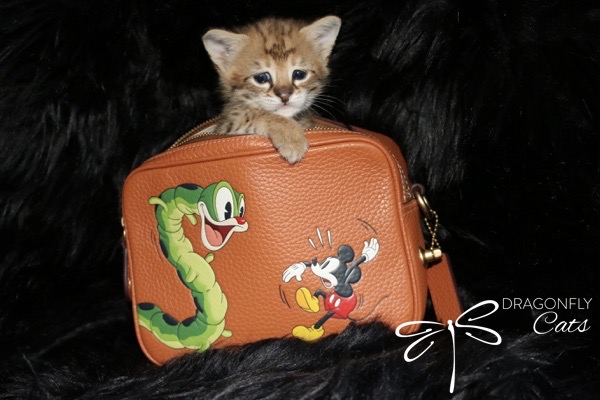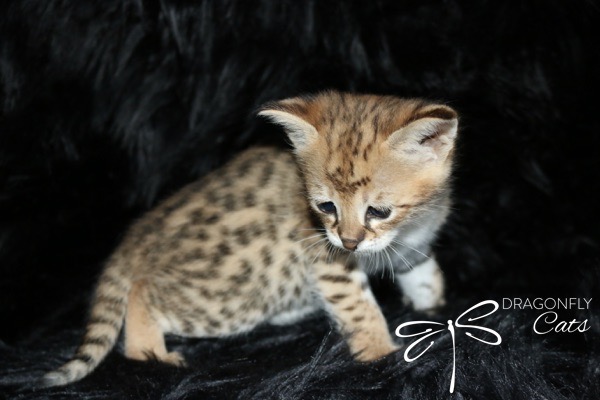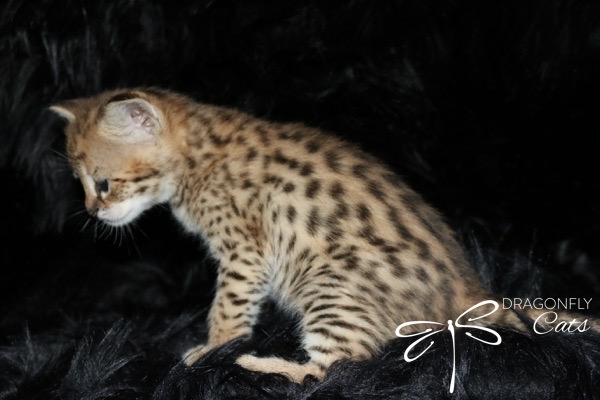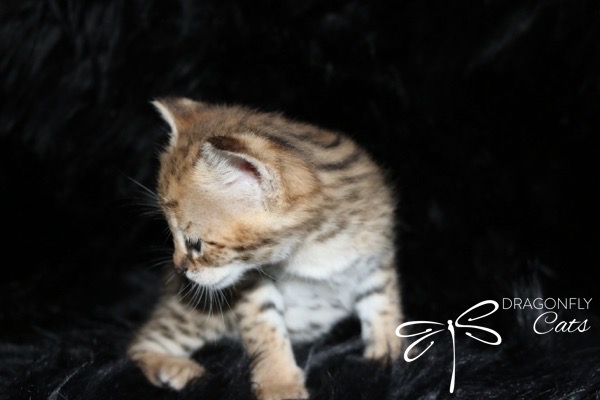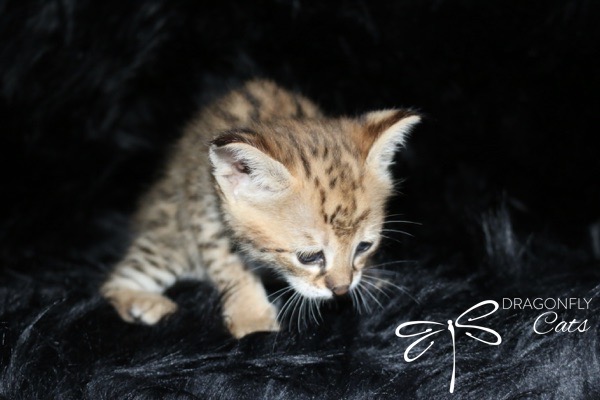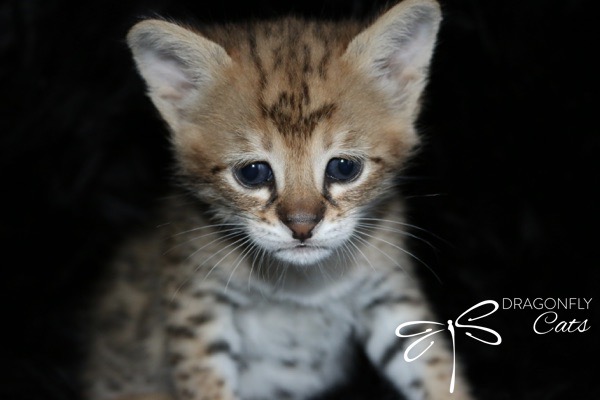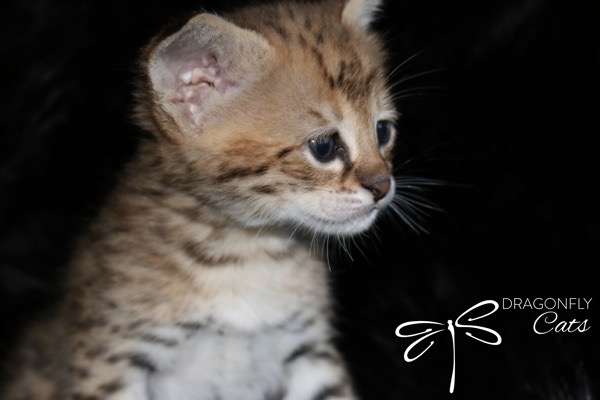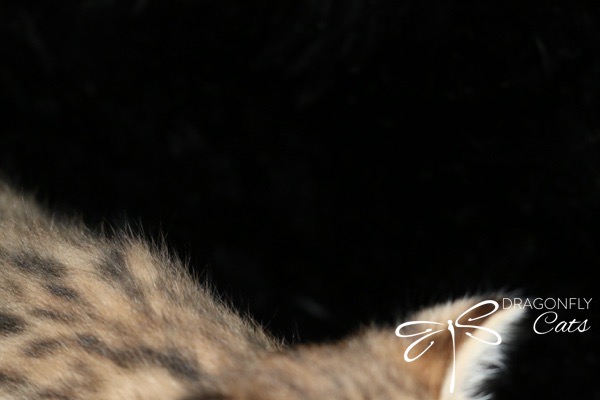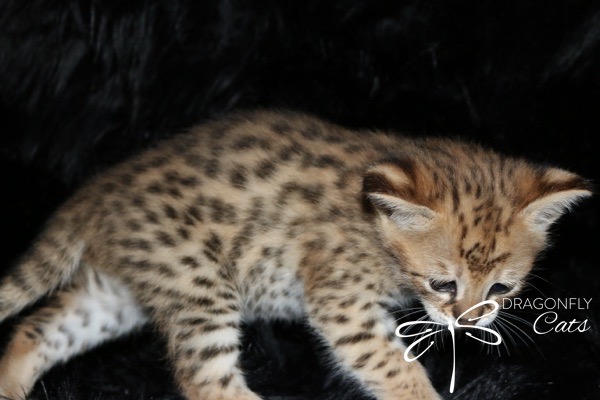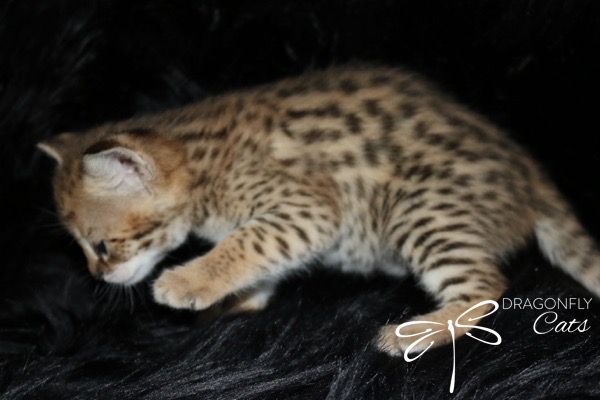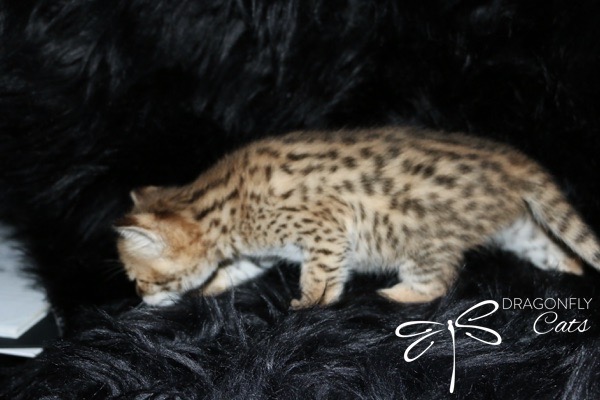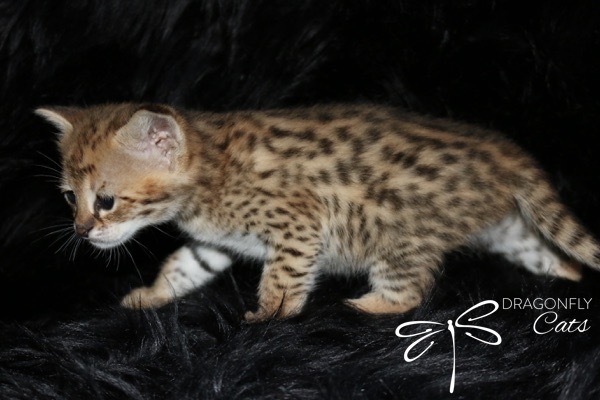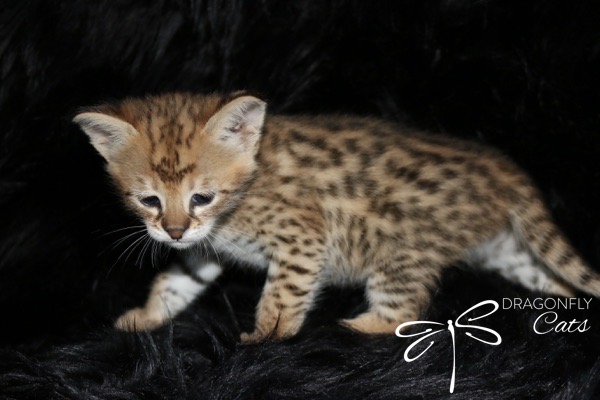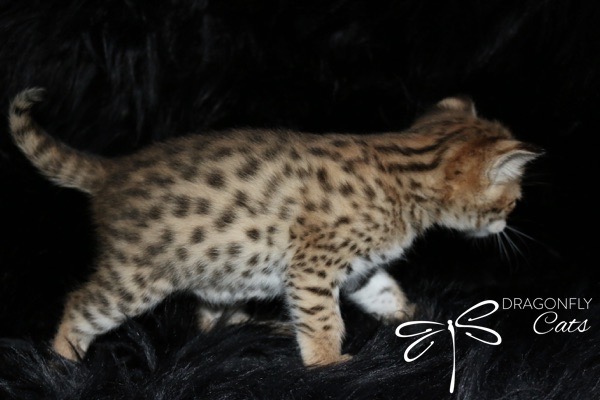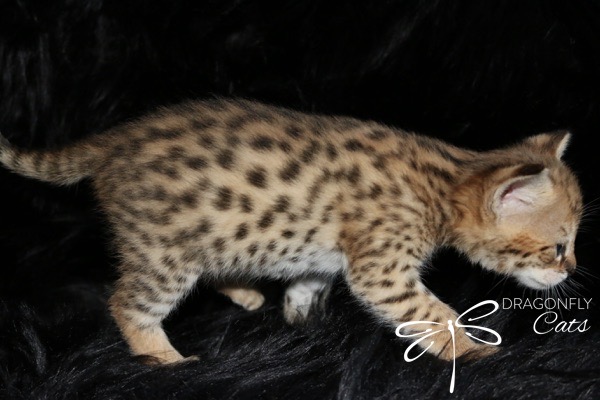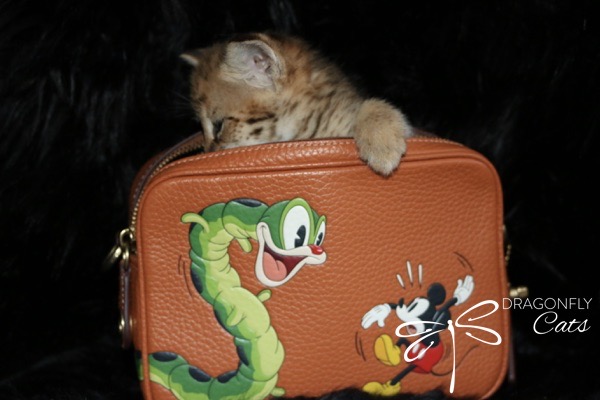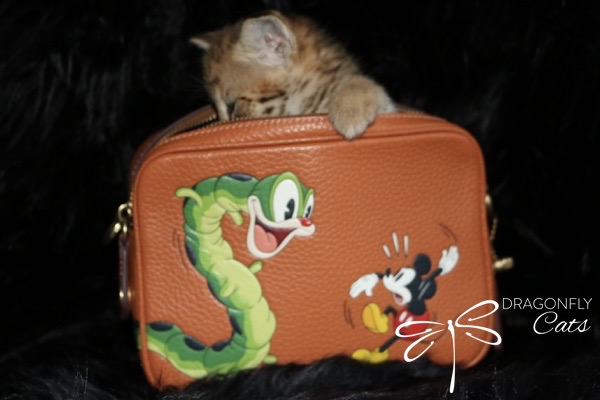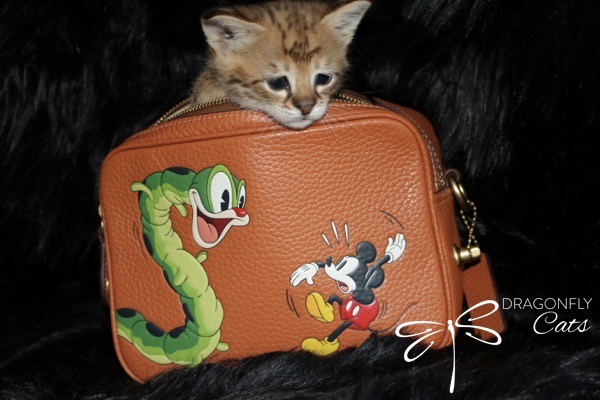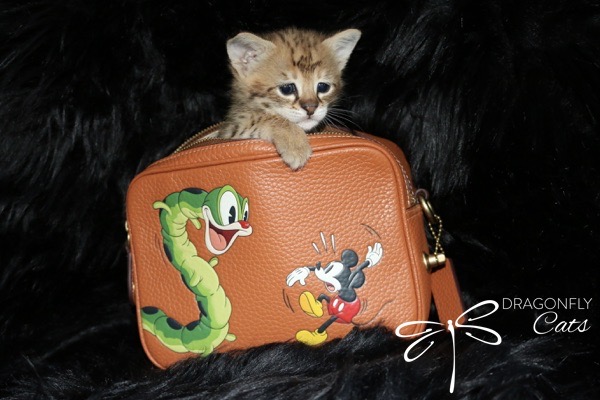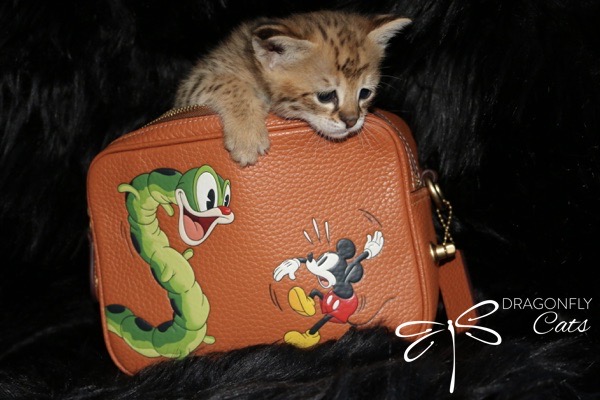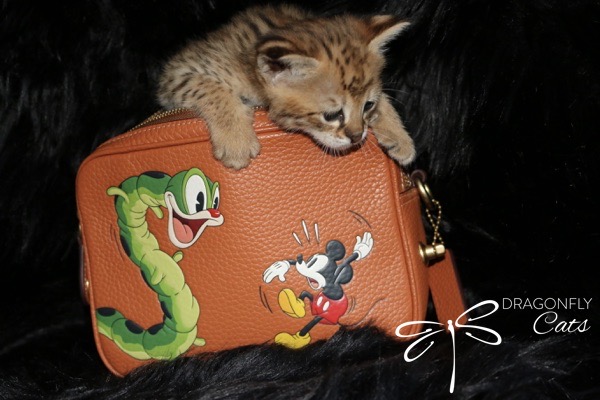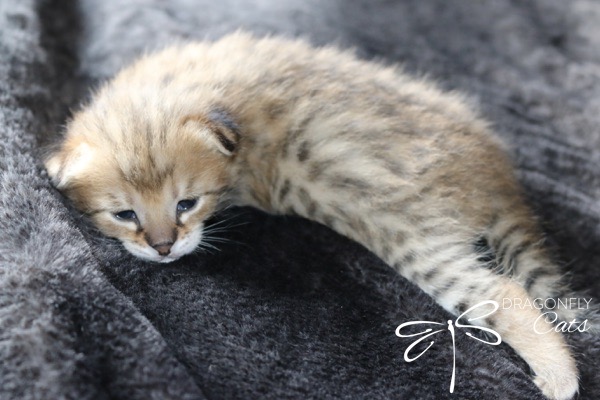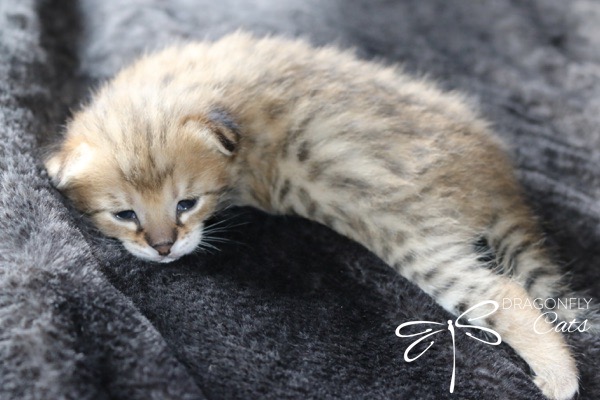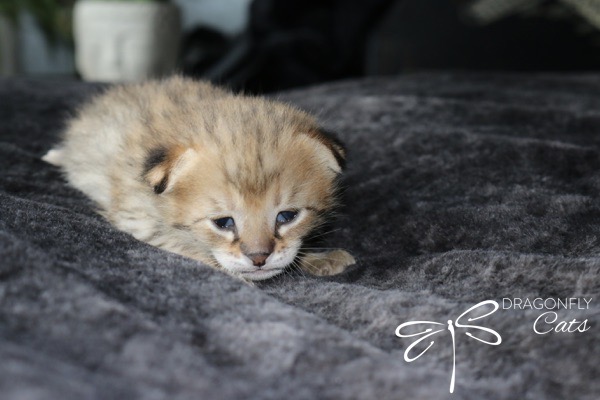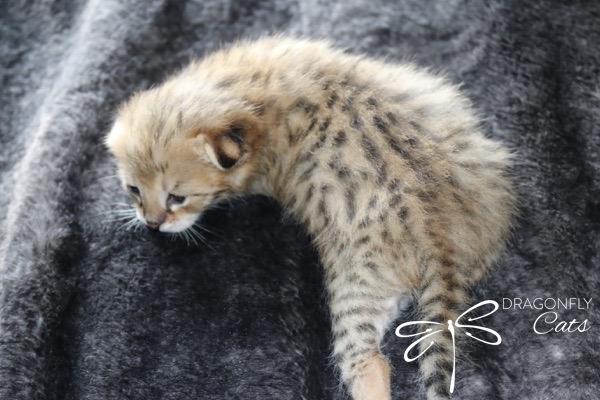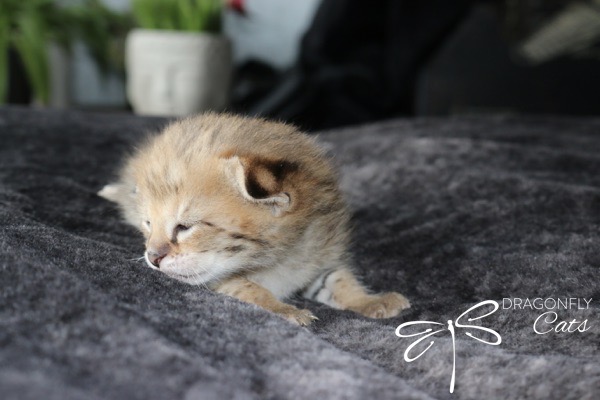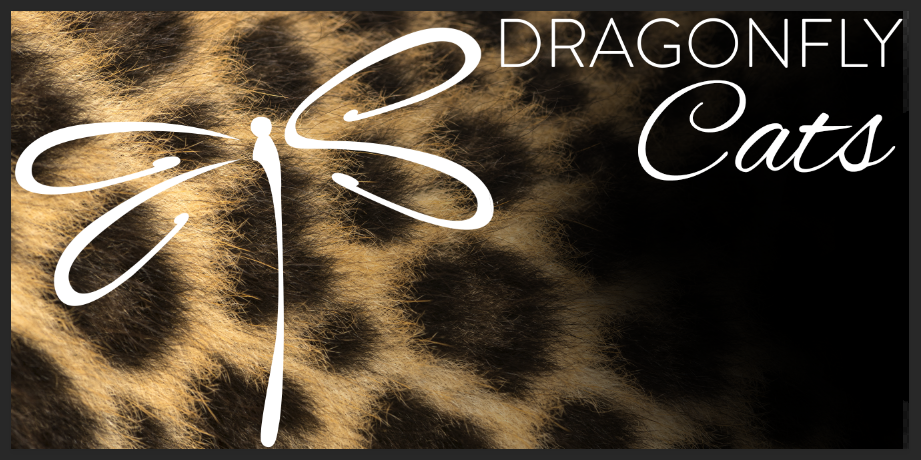 DragonflySavannahF1 Sisu
Our first F1 girl out of our breeding program after a long break from 2020 'til now 2023.
She is sweet and gentle and loving , she will produce amazing F2 babies in our breeding program.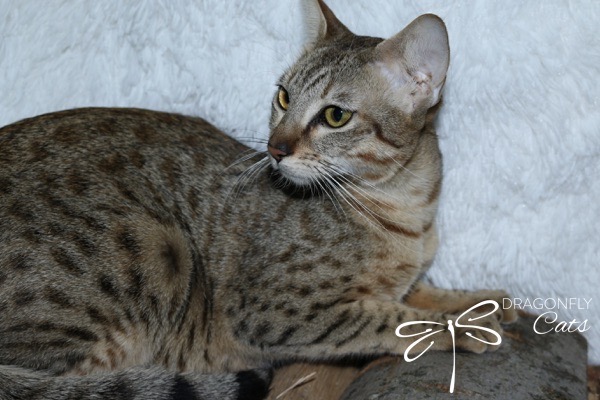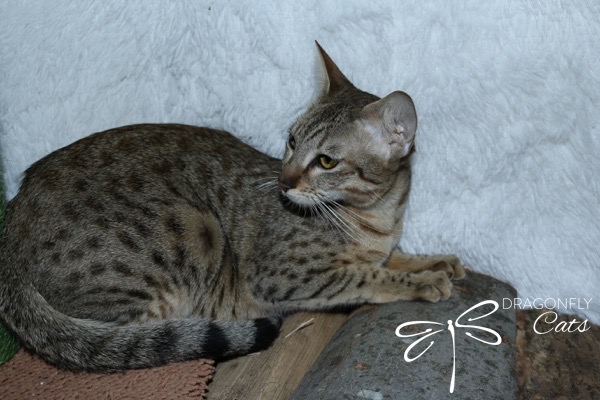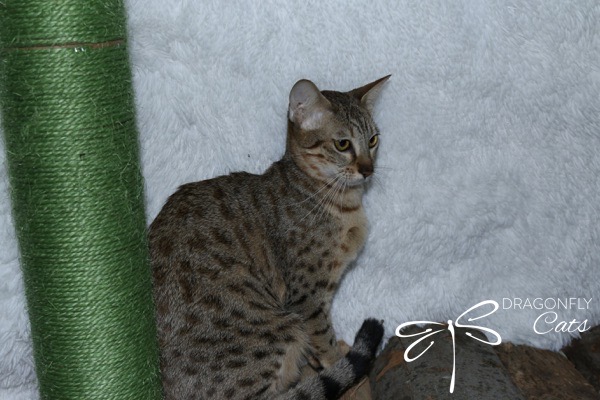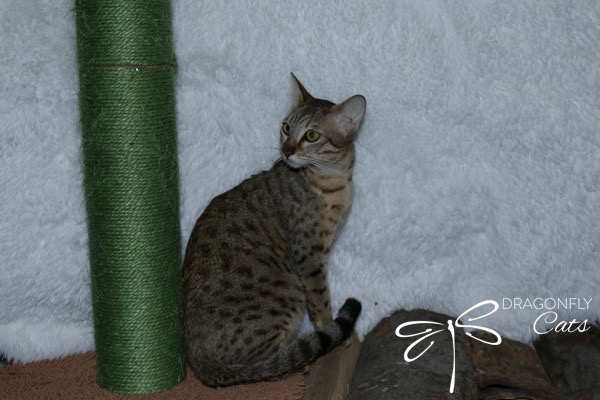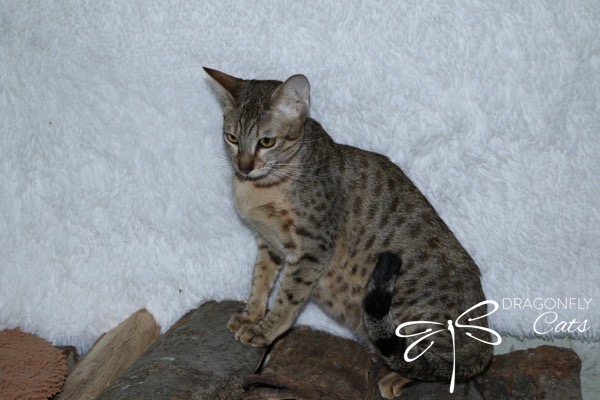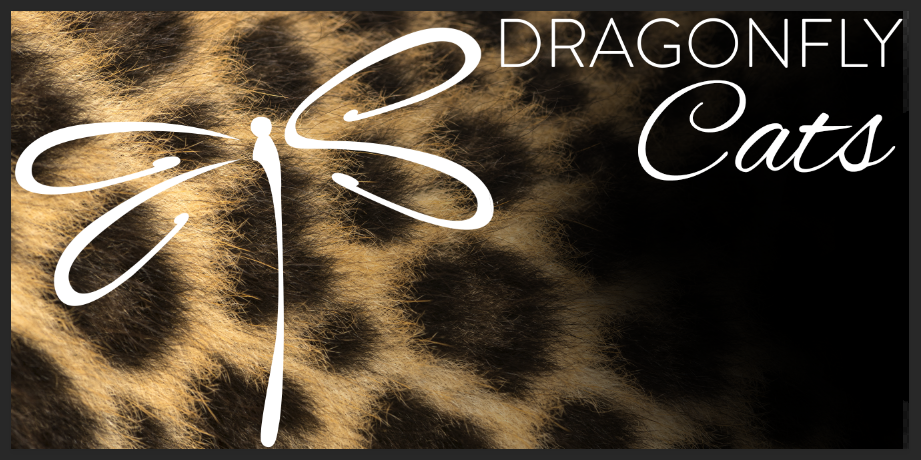 Alberta Kenya of Dragonflysv
Little queen! She is our little bitch and she knows what she wants. She is very strong-minded and has a dominant temperament, but not at all nasty. She has one of the funniest personalities here at dragonfly savannah and will entertain you for hours 🙂
Color: Brown black spotted Tabby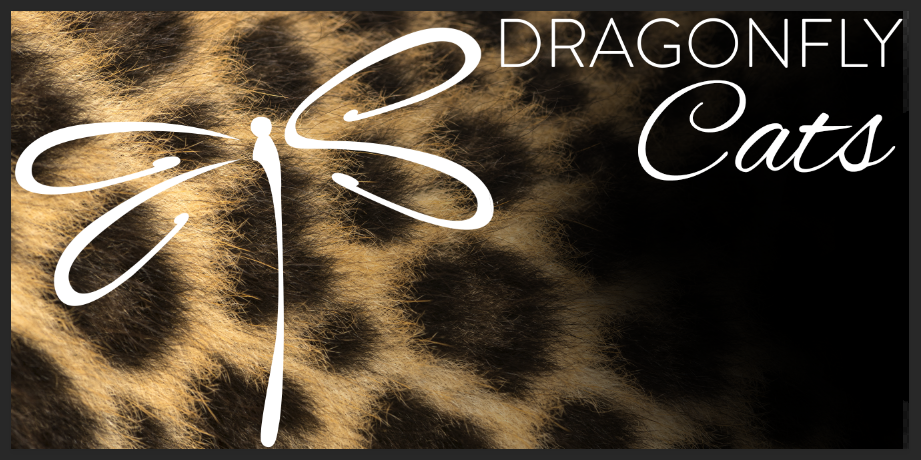 DragonflySv Silver Haze Medusa
Out of Captain Marvel and Saturnin she is definitely a keeper. Because she is a love bug and has all the beautiful features we are looking for in a savannah she will stay with us
Color:Black Silver spotted Tabby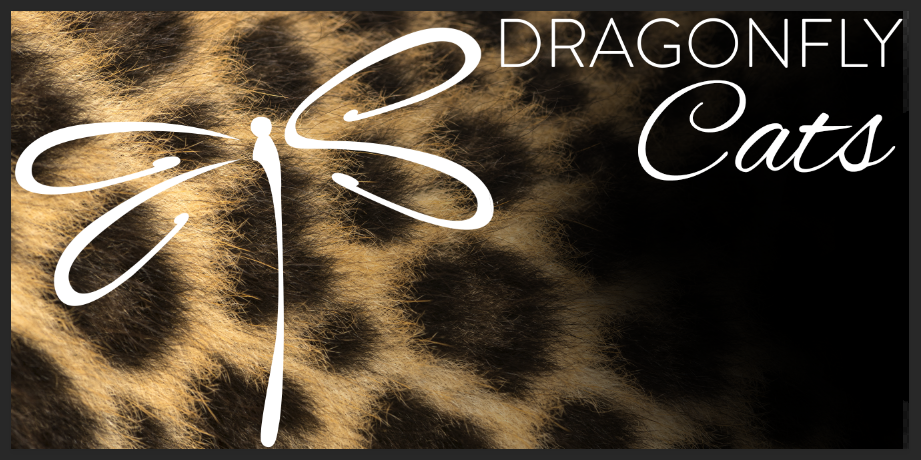 Alberta Apple
As sweet as her name she is very playful and loves cuddling session. Very lady like she is still a little brat
Color:Brown Black  spotted Tabby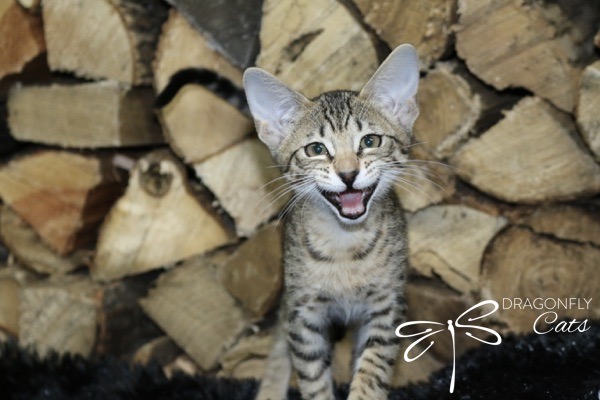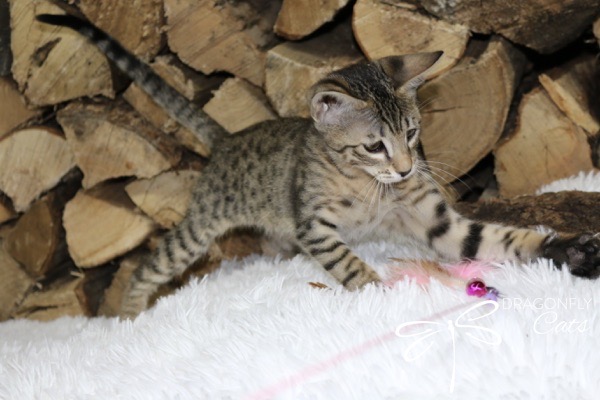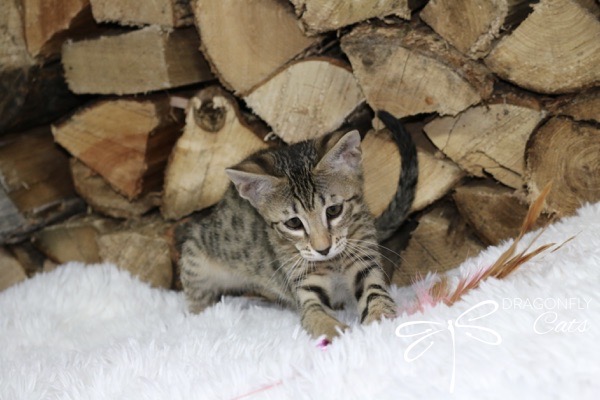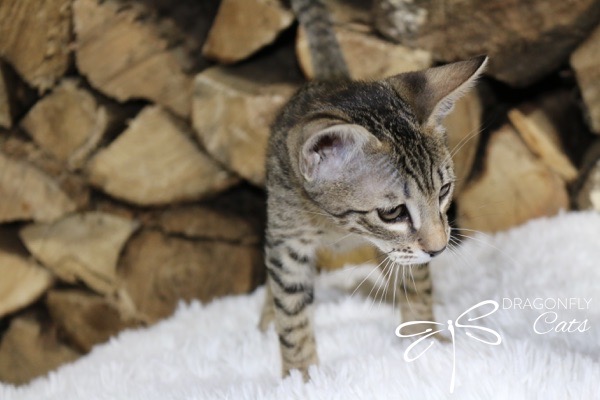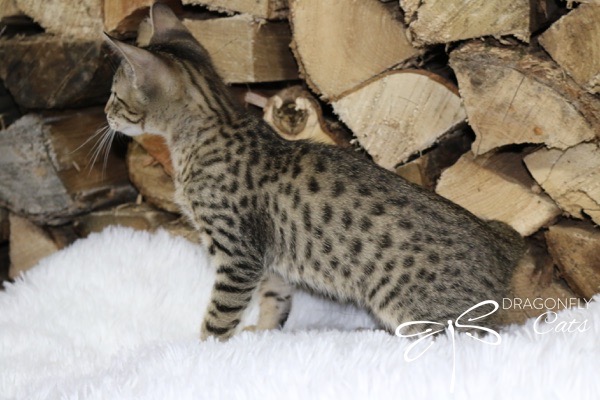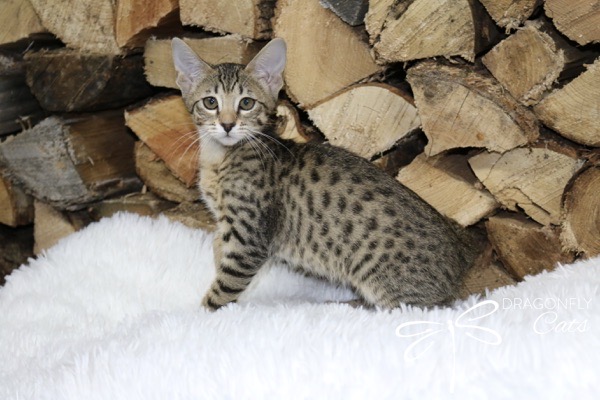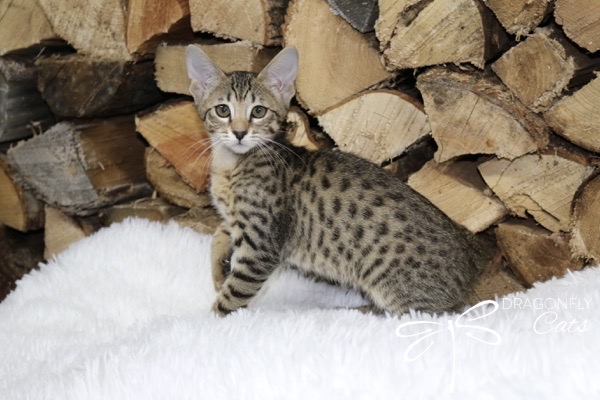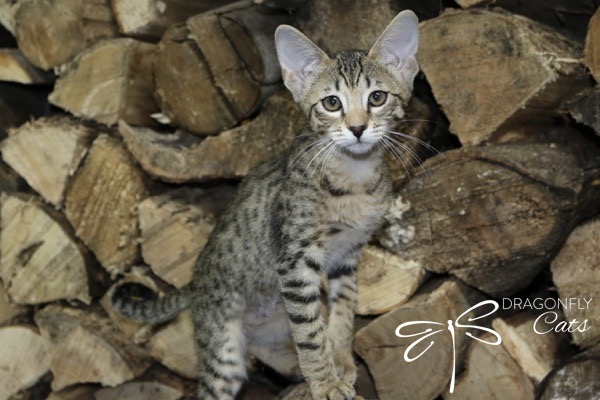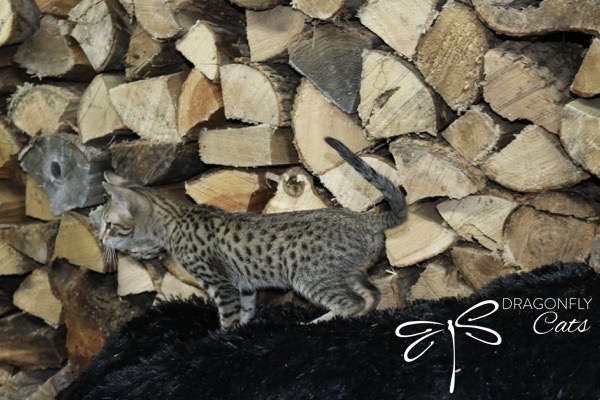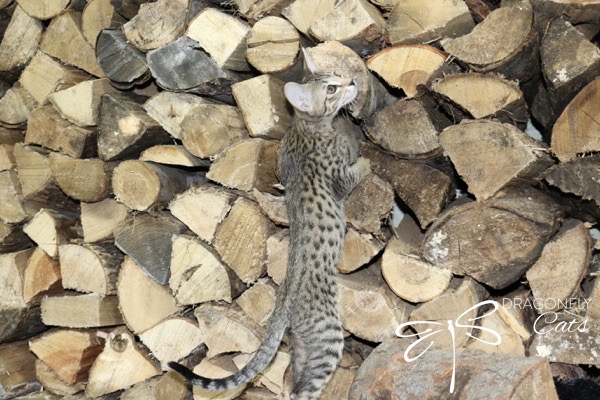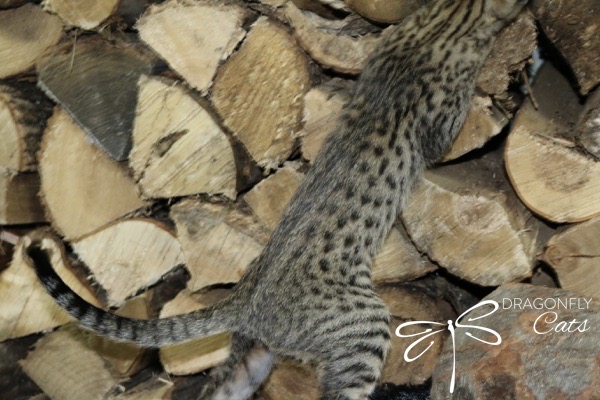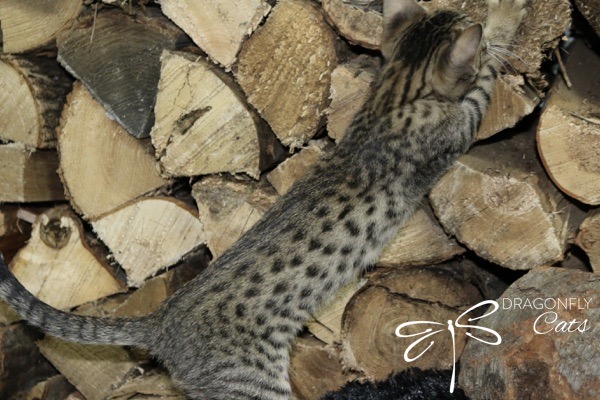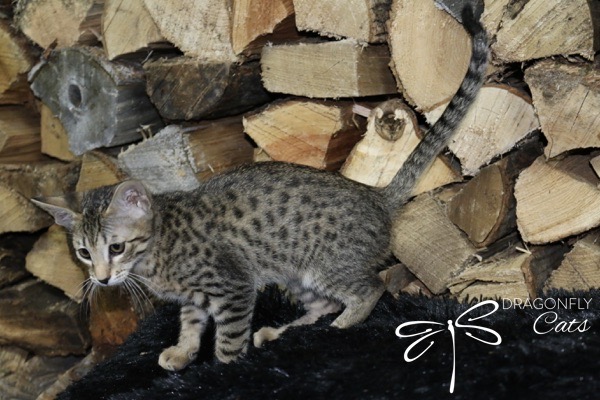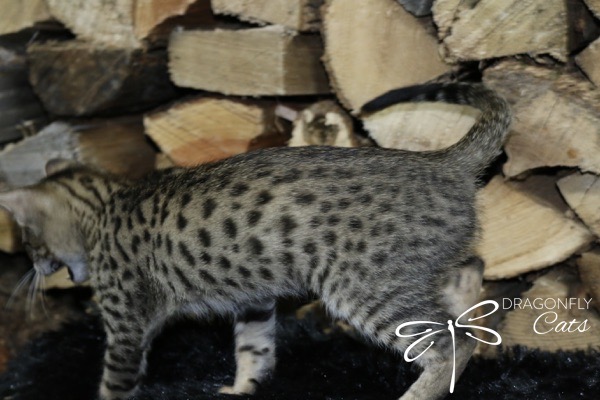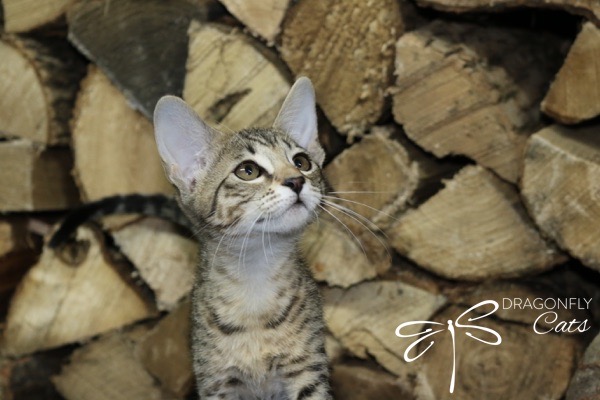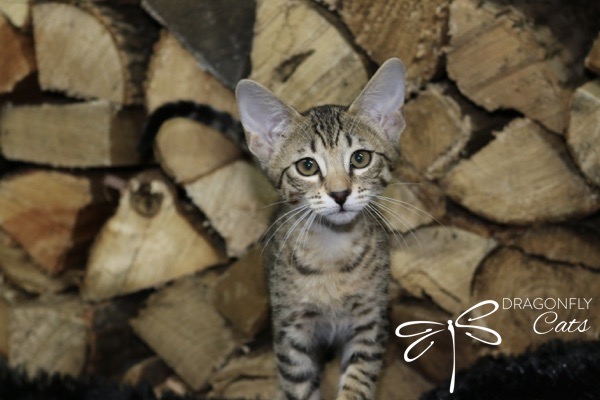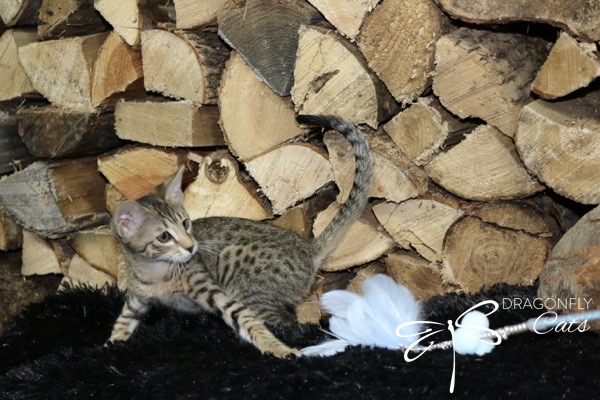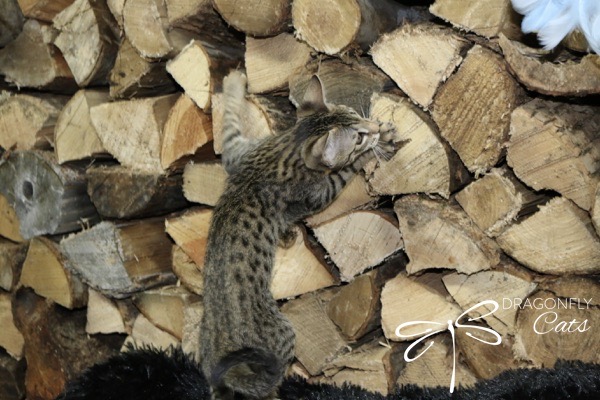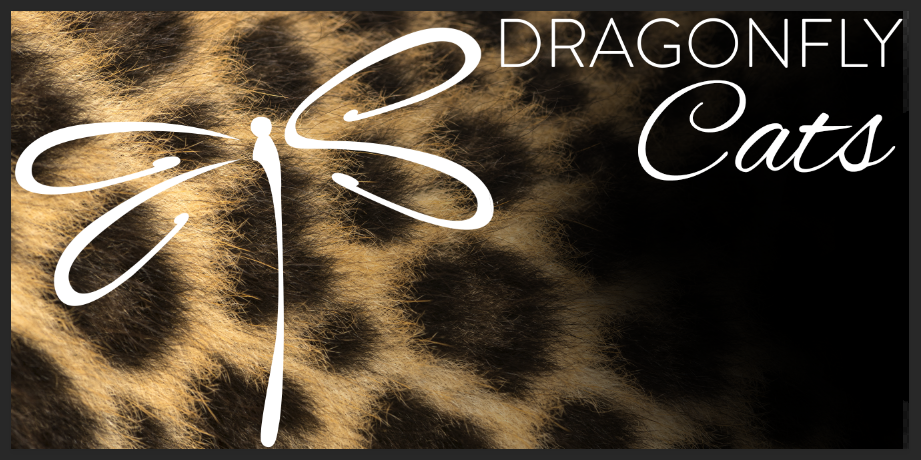 Canal Vontae The Chat
Vontae is a little golden tornado with a huge purrsonality in a tiny package, she is the boss and can rule over everyone in the house. She is gentle and a wonderful cuddle bug!
Color:Brown black spotted tabby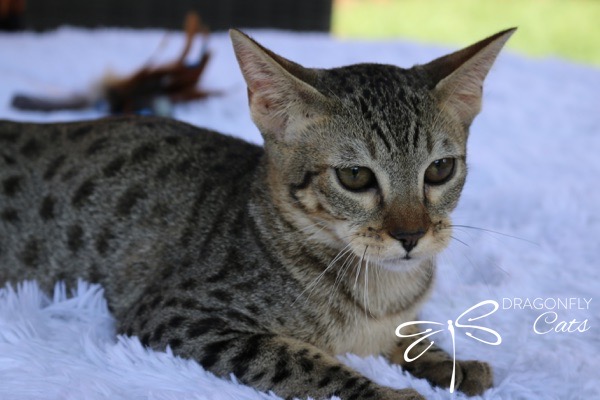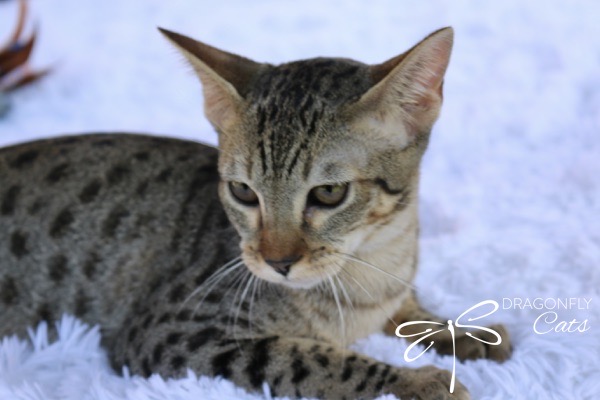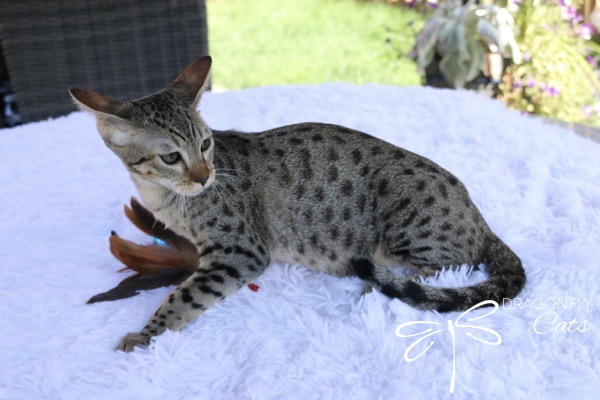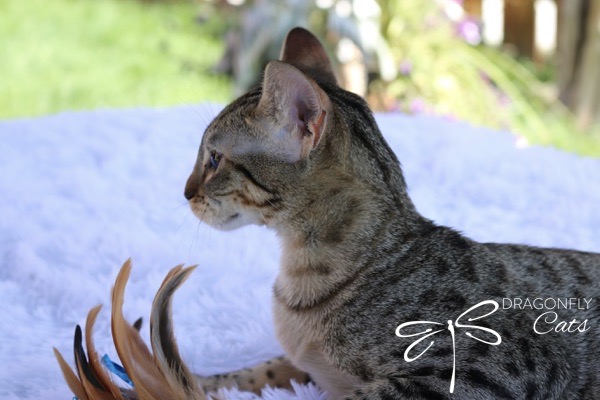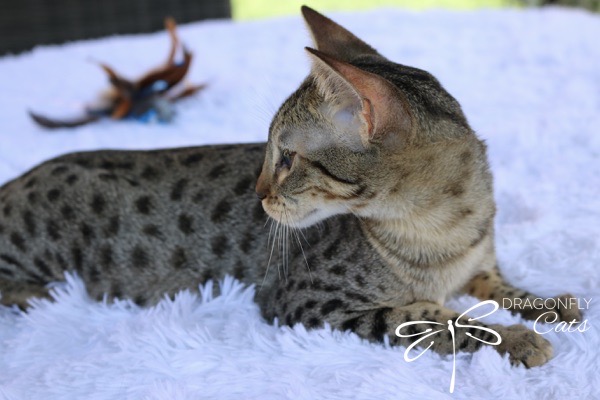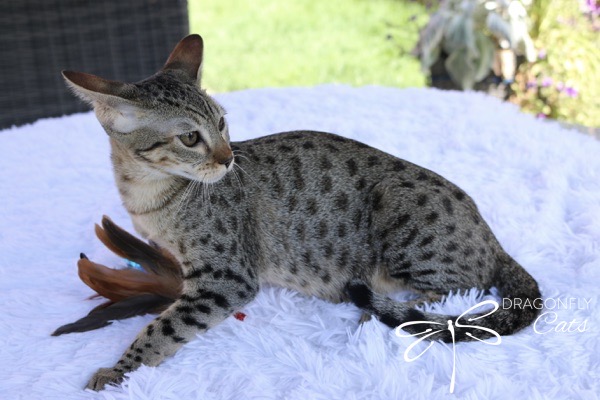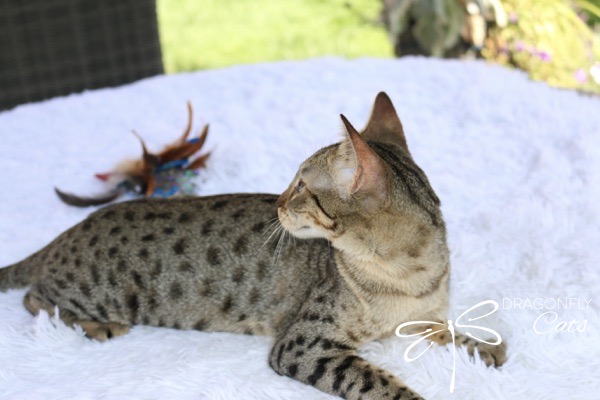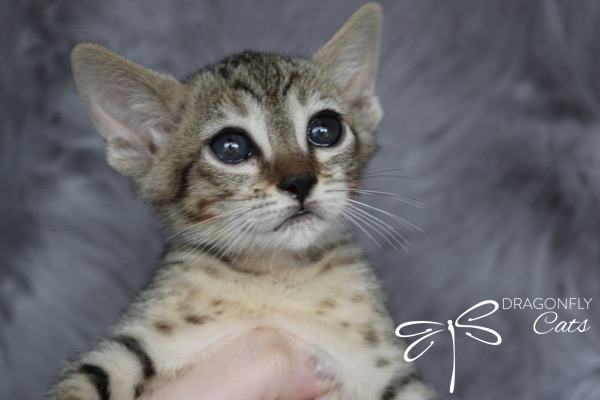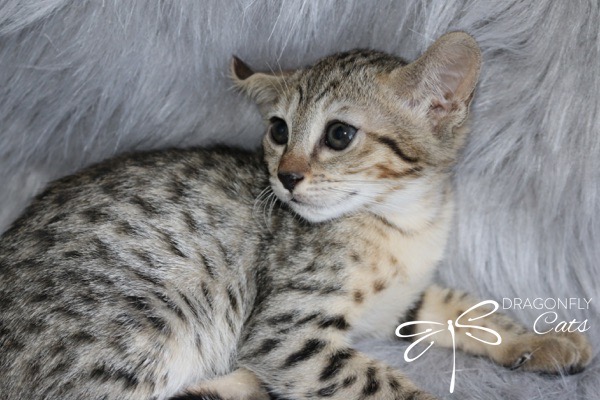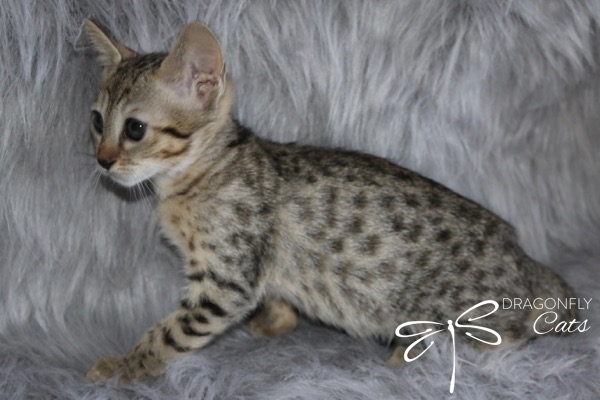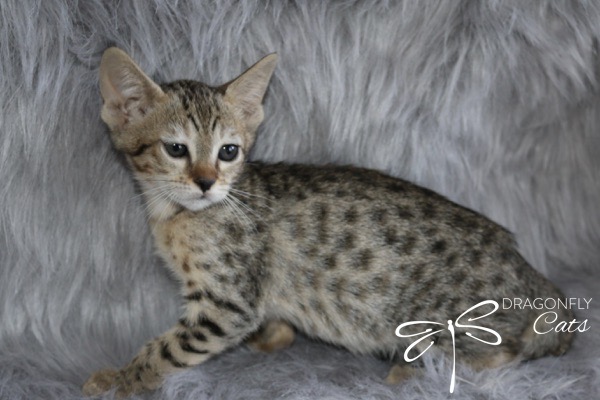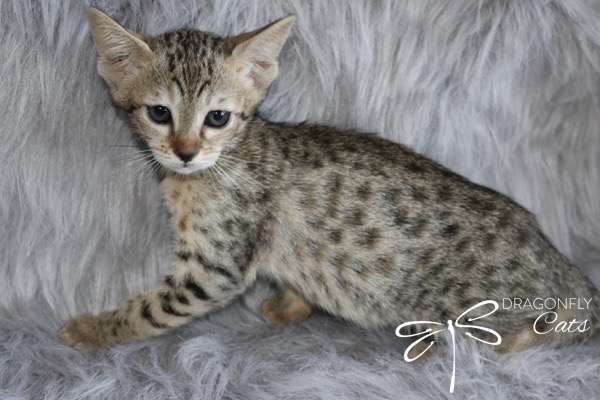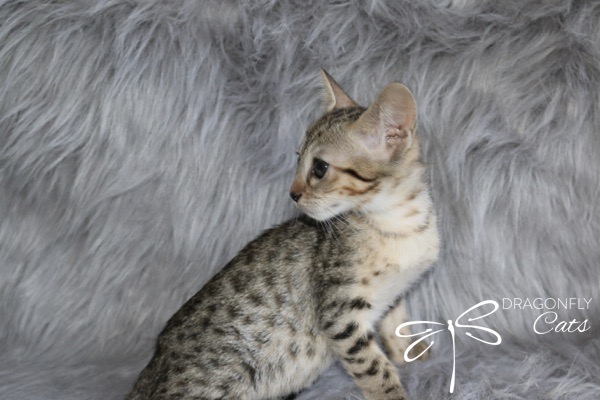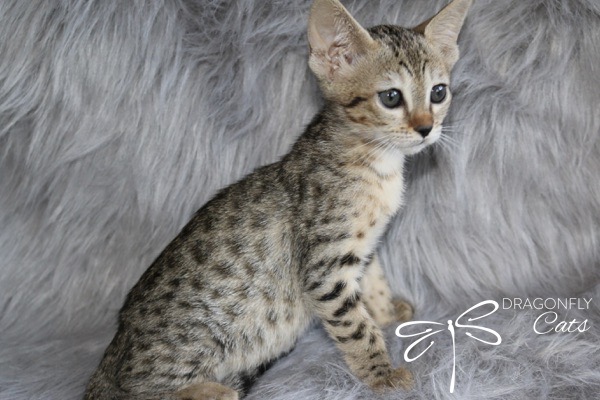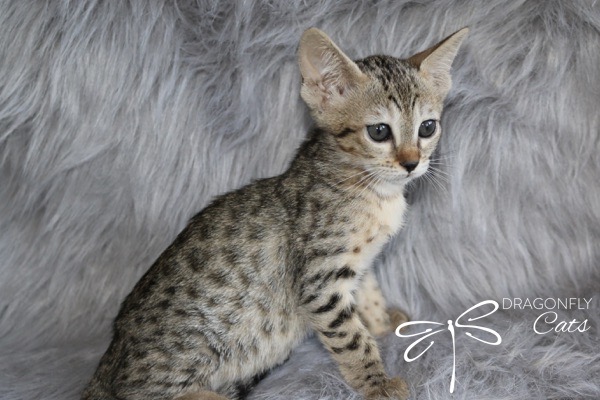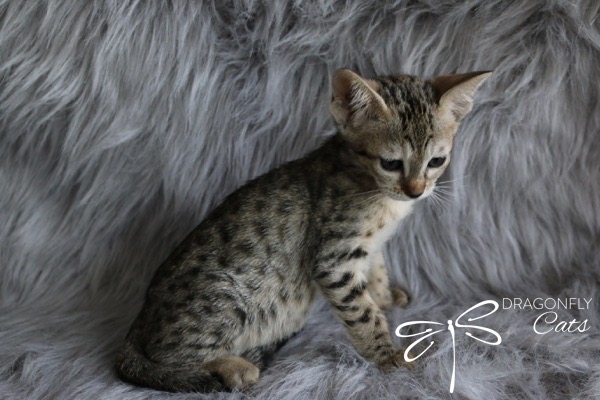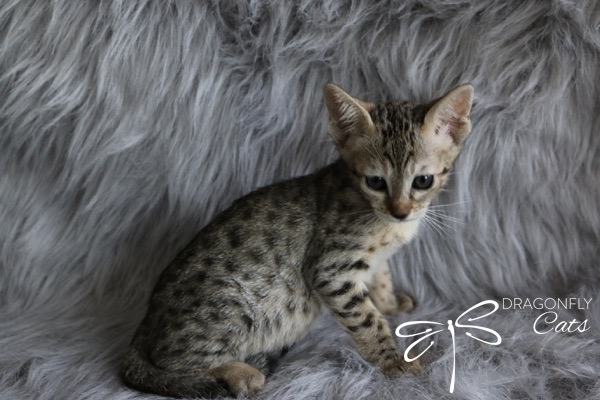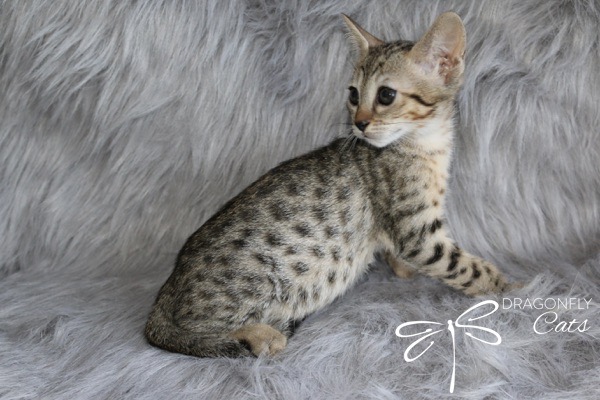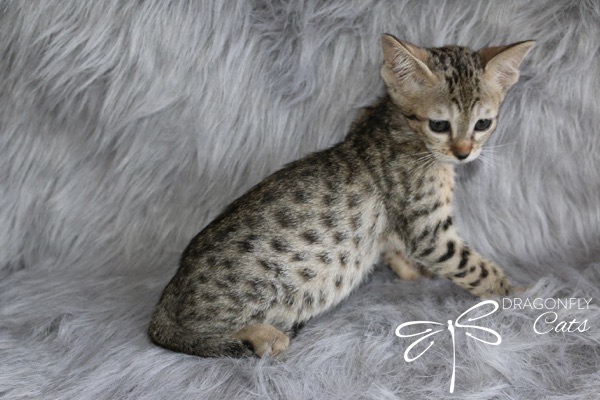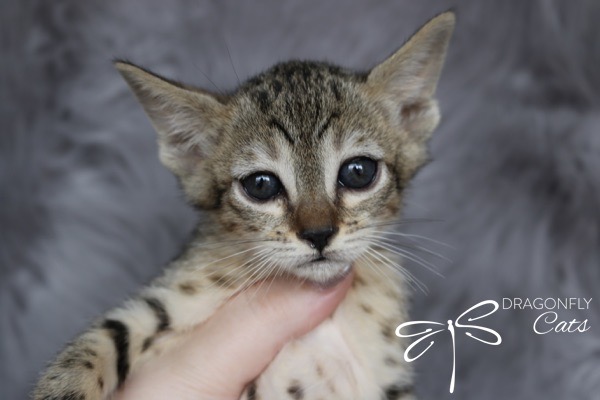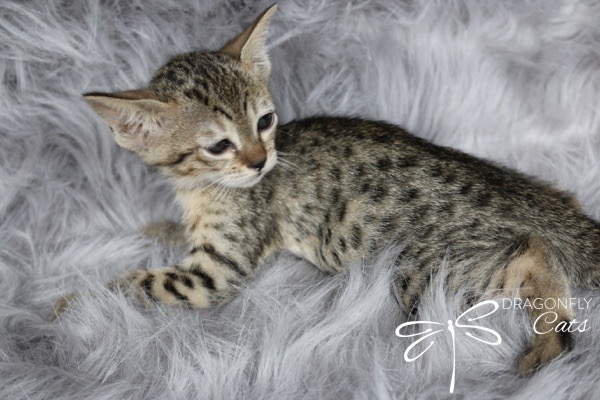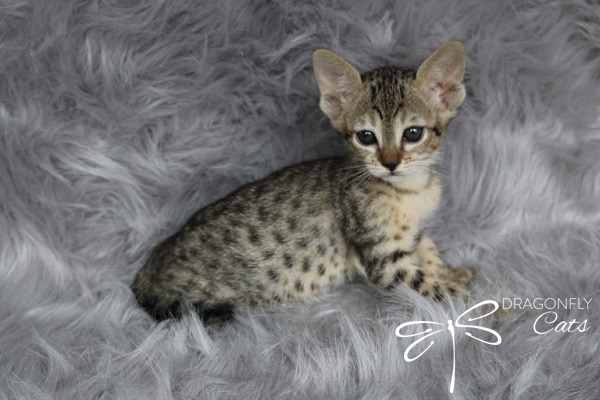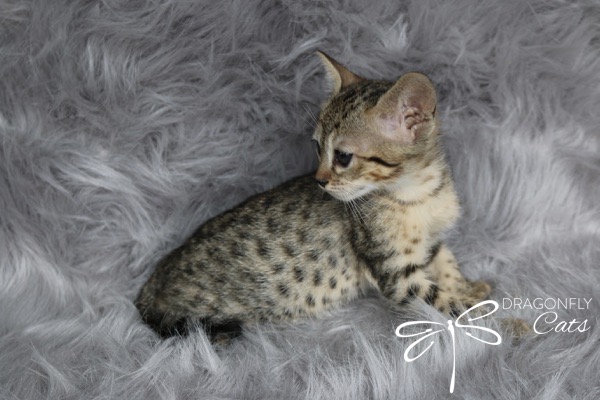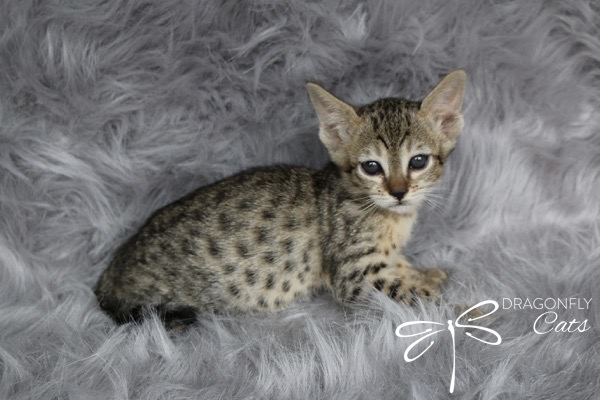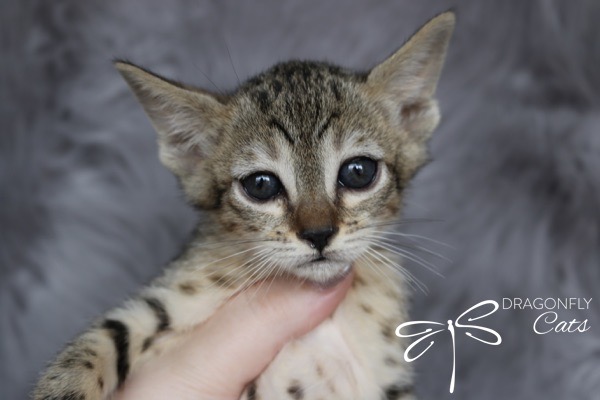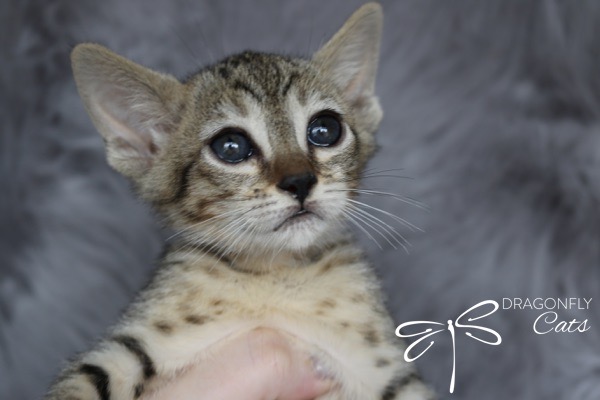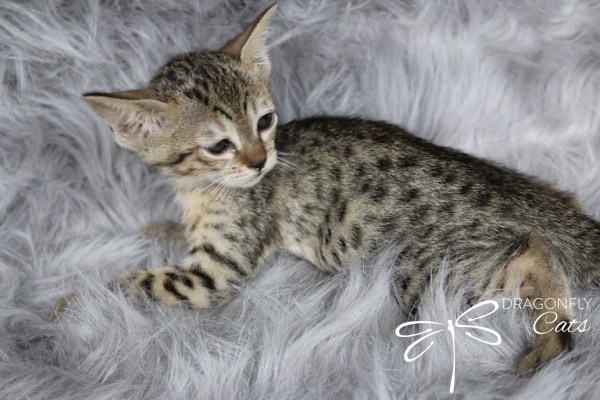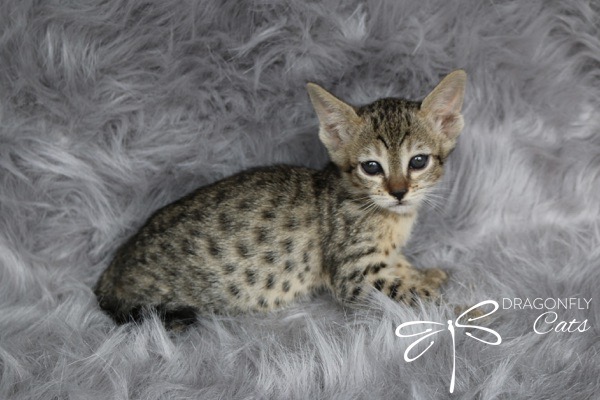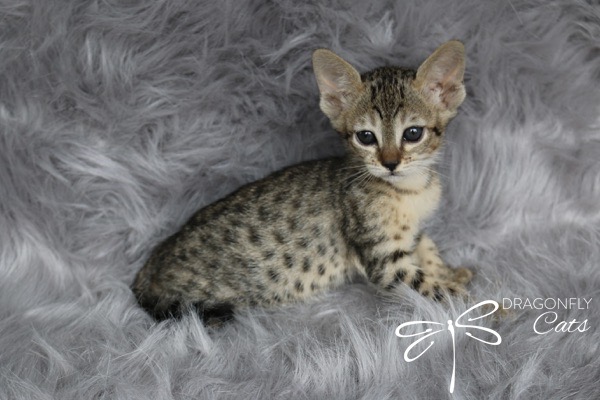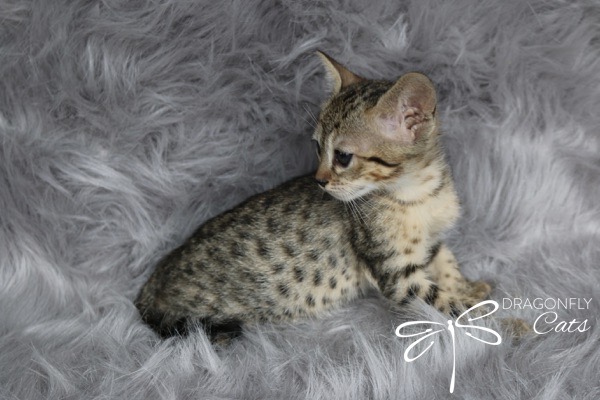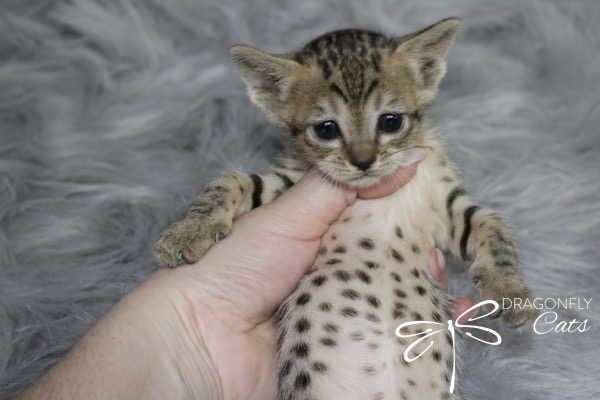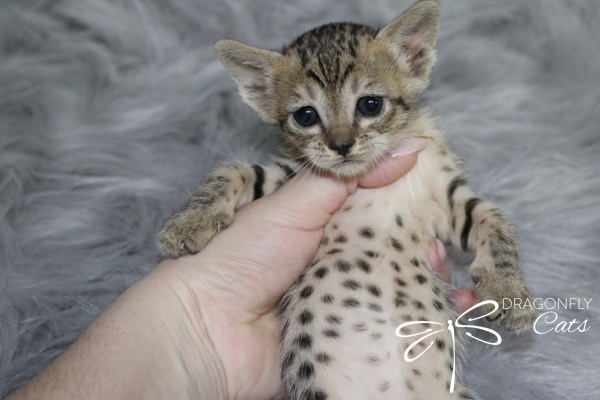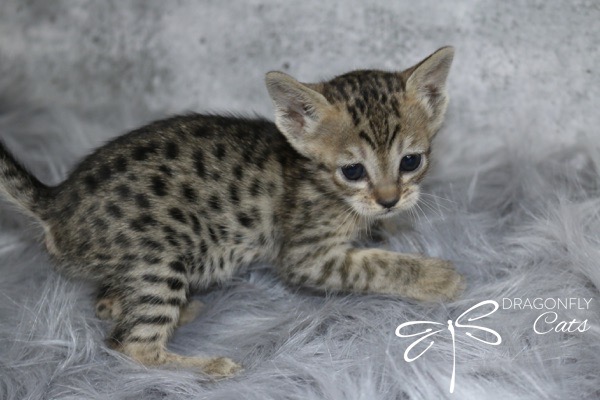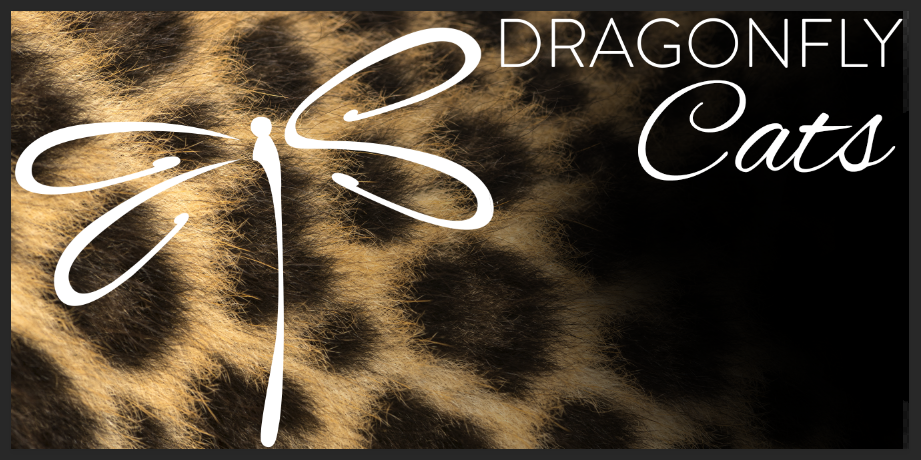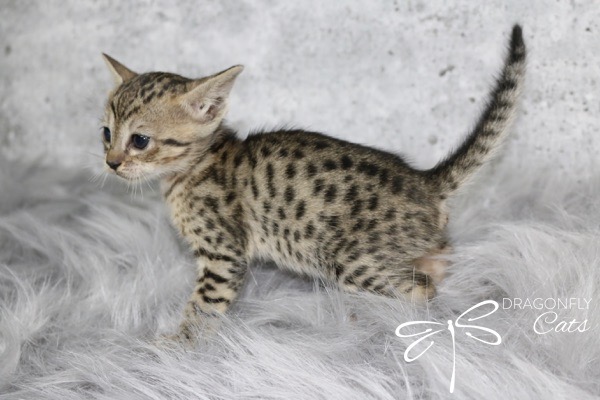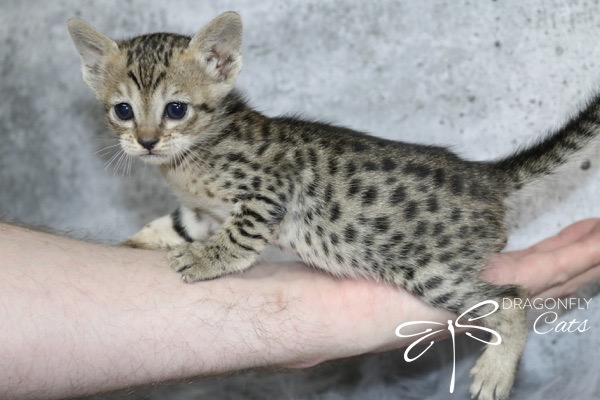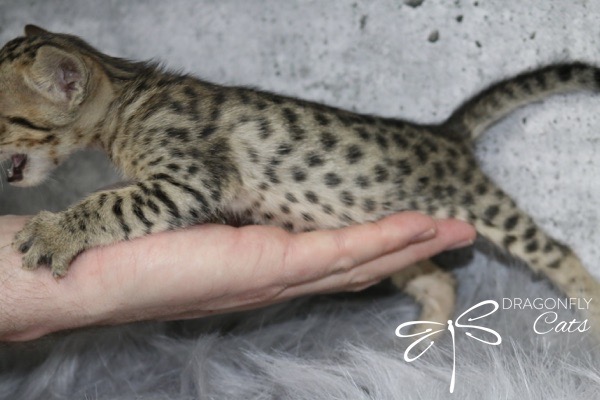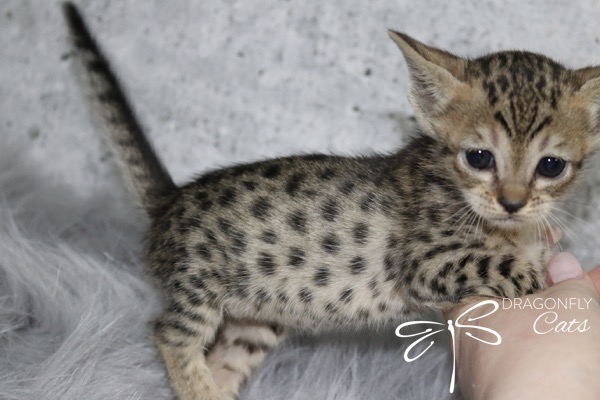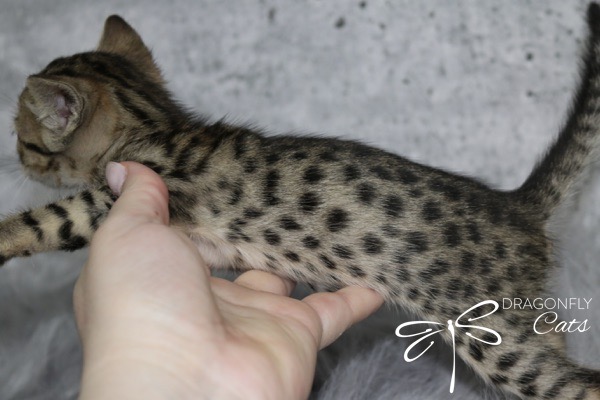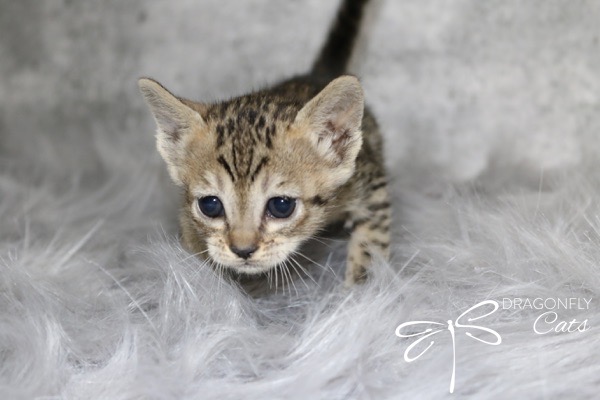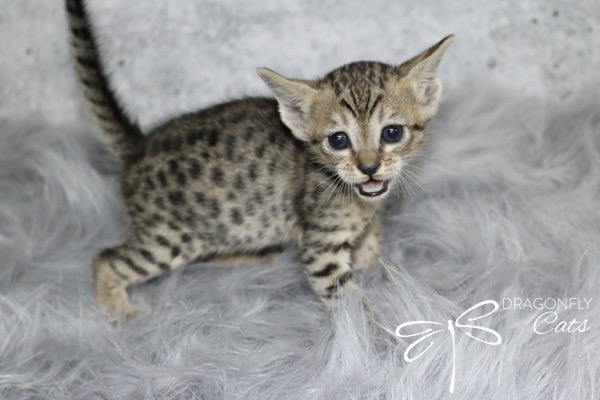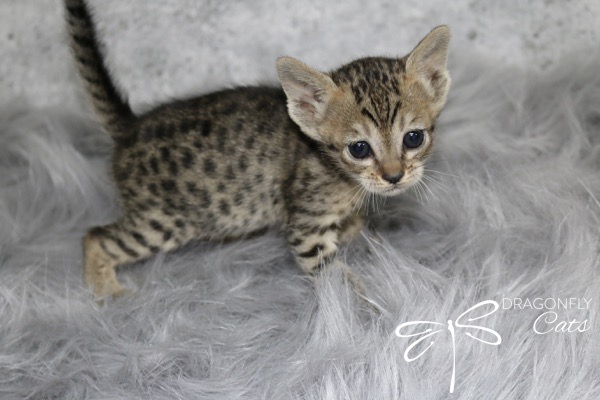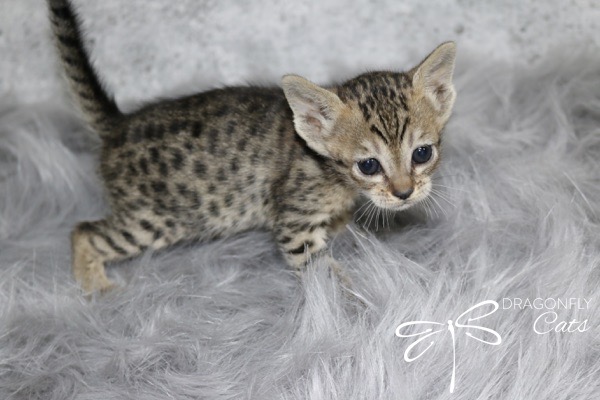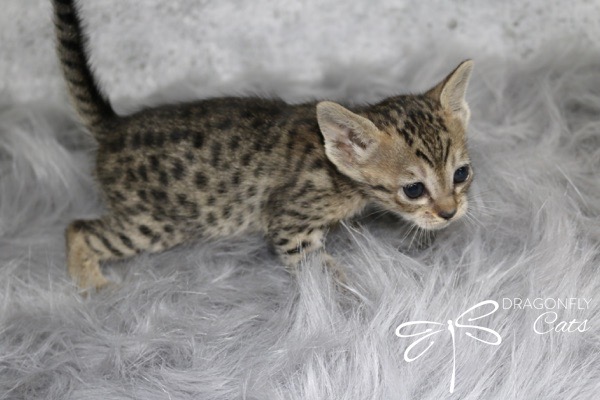 DragonflySv Elysium
This little homebred Gem is the daughter of our beautiful Alberta Sahara and Massimo.
She is super golden, with a very long and slender body and is a very tall just like her mom. She is a very promising girl in our program.
Color Brown black spotter tabby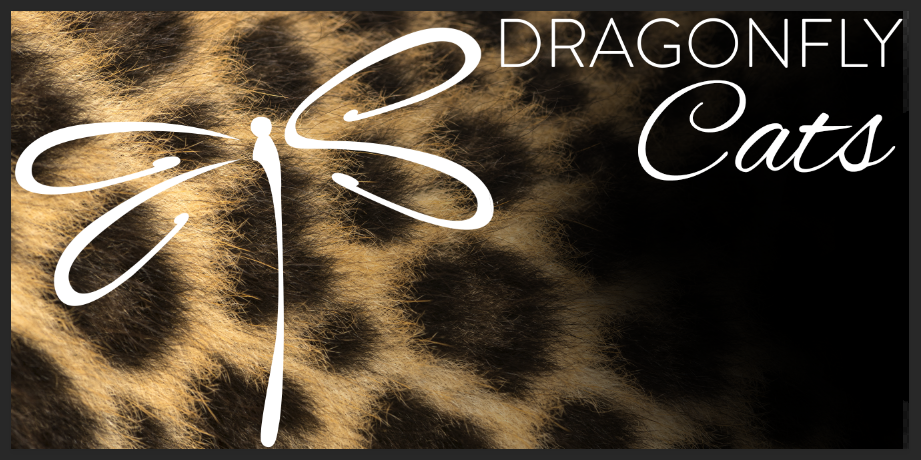 Dragonflysv Taranza Sterling
Little home bred brat cat, she has a a lovely personality. She is unique and very special to us since day 1.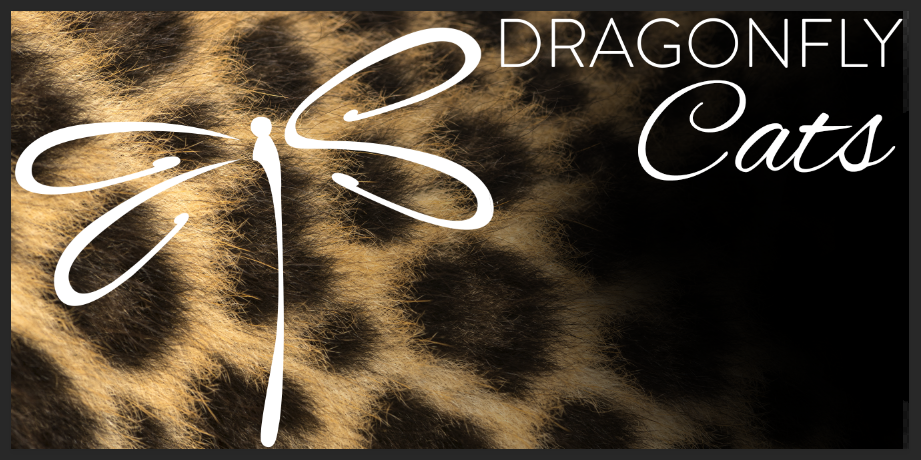 Dragonflysv Hennessy a.k.a. Chucky
Cinnamon little girl, her color is unic and rare. She's been kissed by fire and her personality is all about fire!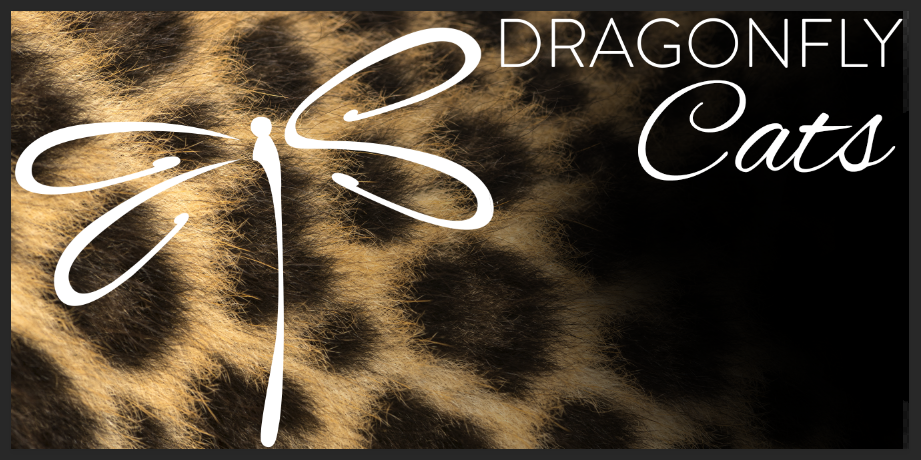 Dragonflysv Davaoh F5 SBT
This little homebred/homeborn girl is quite the little purrfection, she has a nice temperament and is very playful and affectionnate! She will bring snow into our program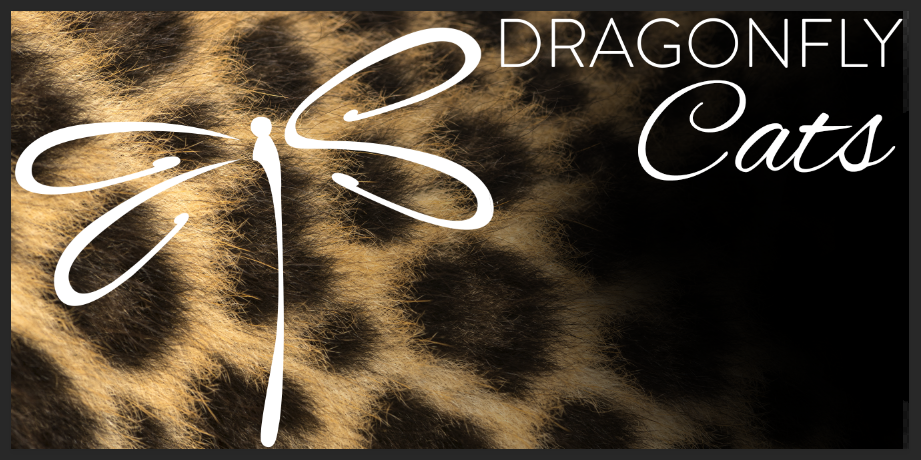 DragonflySv Samael  F6 SBT
She is as wild looking that she is sweet.  We couldn't let her go and she will be a super good candidate for our next F1 savannah babies/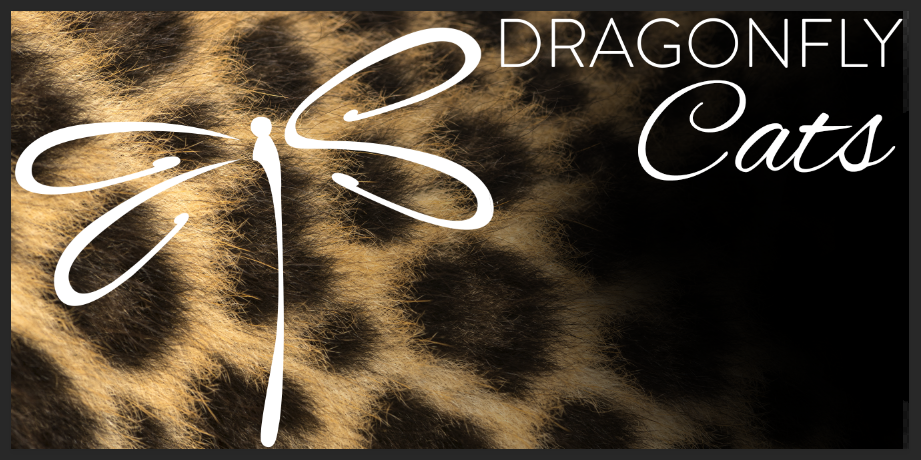 DragonflySavannah Milwaukee F6 SBT
Home bred home born she is our third generation produced here at the cattery and we are beyond proud of this little lady. Milwaukee and her sister Ape will both stay with us. They will bring beauty and color genes to our early generation program.
Pawprintexotics Cypress
Little silver hyperenergetic sweet girl, she is so lovely and well socialized. We are so thankful to Alex and Crystal for this little Jem